The Hulk Hogan hotline has some cool prizes, but it will set you back $1.49 the first minute, and $.99 for each additional minute.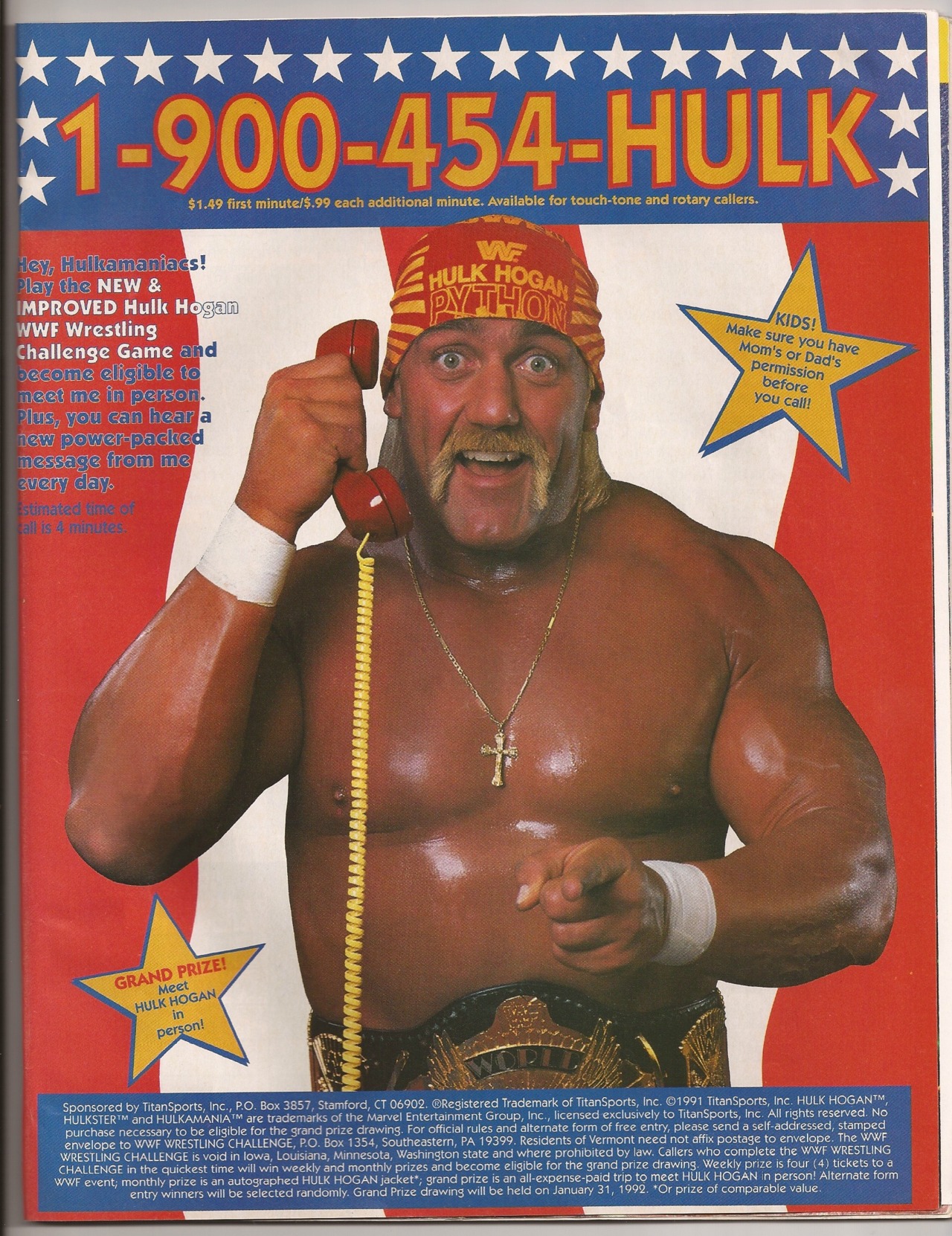 And it will even work on your rotary phone!
It's the only hotline so good that Bobby Heenan himself called it!
After Hulk jumped to WCW, they gave him a hotline too, and this one is more expensive at $1.49 a minute!