It's a WWE Hulk Hogan / Mr. American Create A WWE Superstar figure!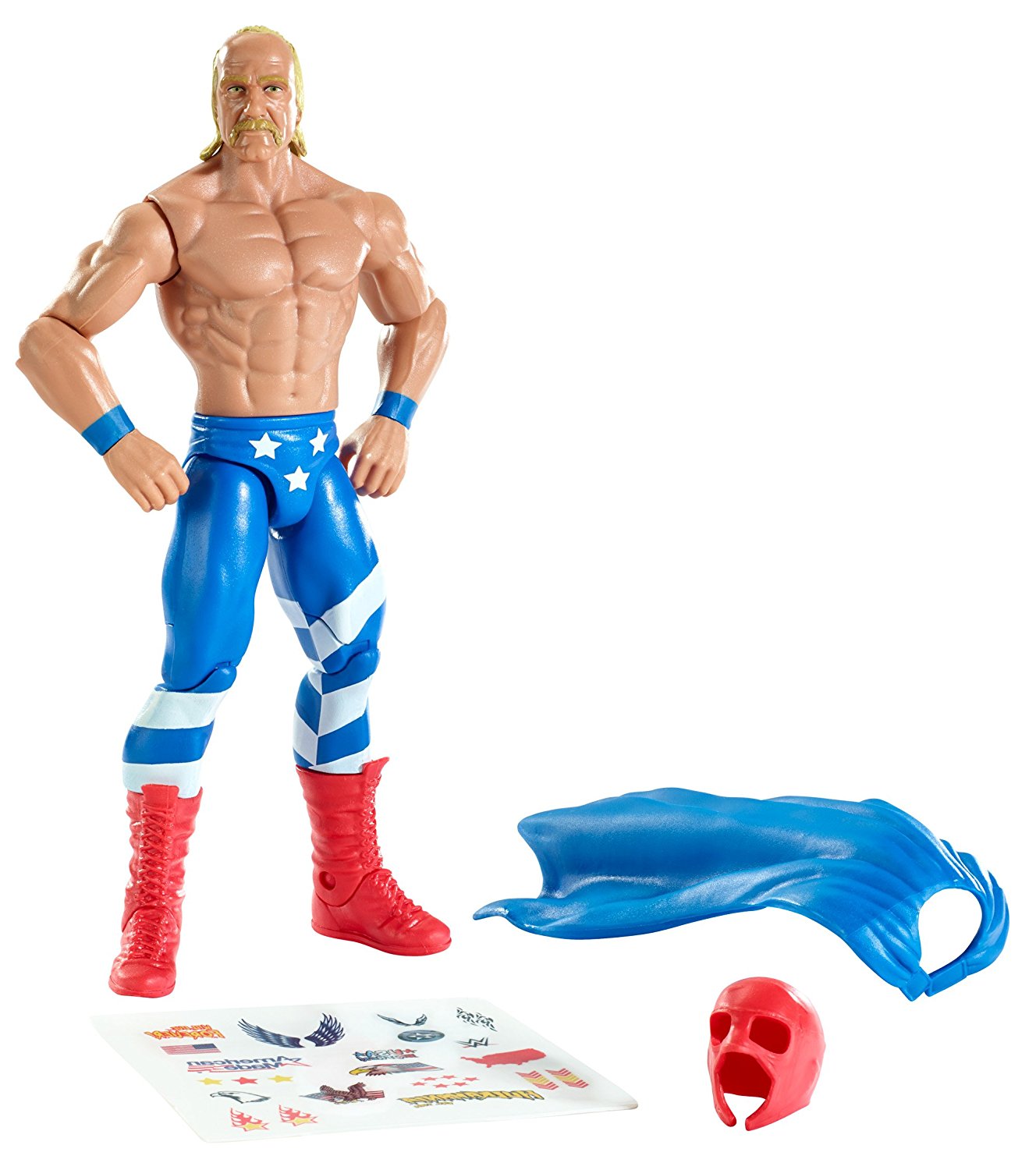 Remember when Hulk Hogan put on a mask and became Mr. America so he could tiptoe around being suspended by Vince McMahon who he was feuding with?
Yeah, it was pretty stupid.
And here's a figure to celebrate that gimmick.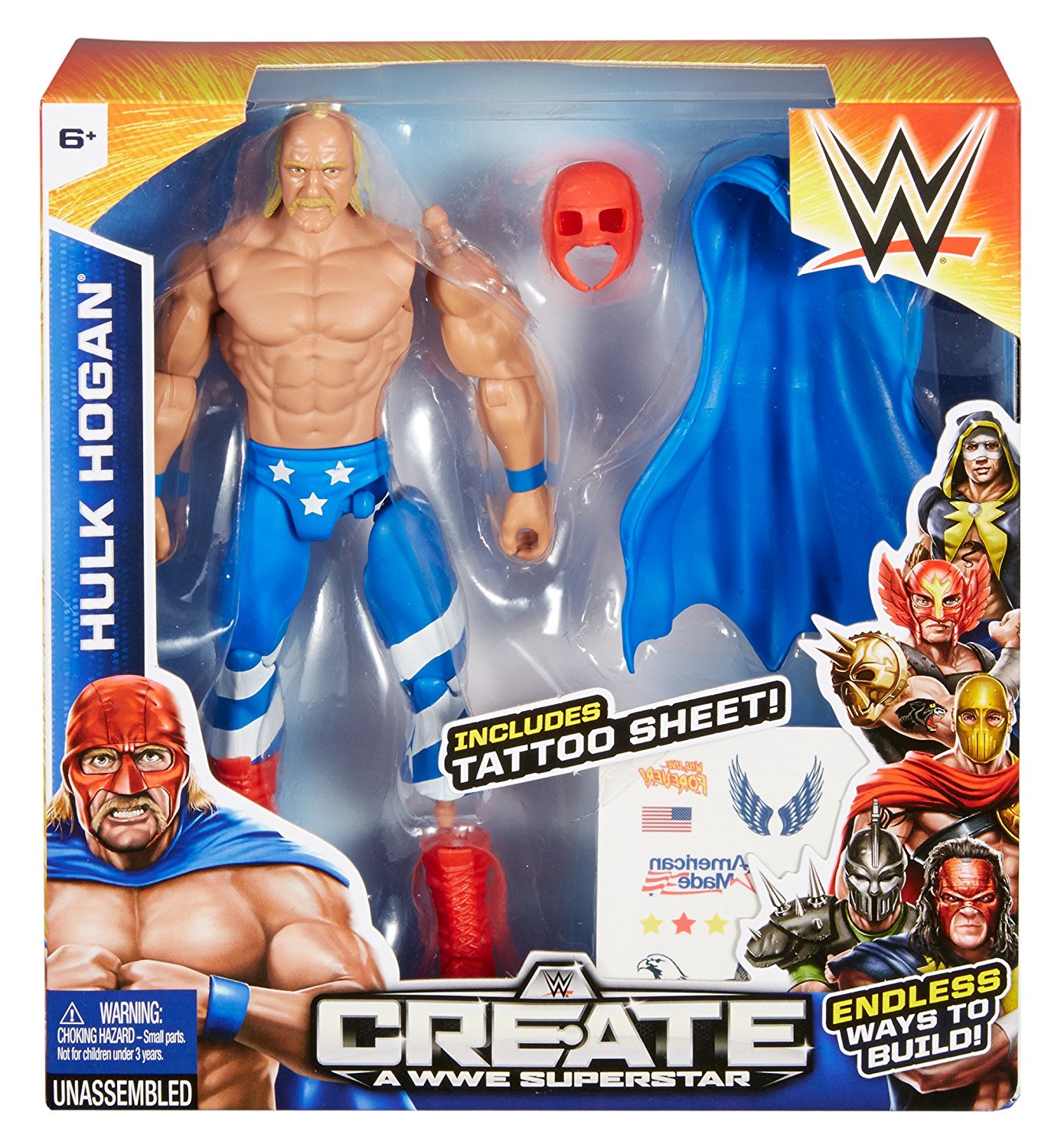 They don't mention the Mr. American name on the package for some reason which is kind of weird since that's the gimmick…