I found this knockoff Hulk Hogan shirt on Amazon and had to share it.
"Wrestling Champ"? Well, I guess it's cheaper to put that on there than to license "Hulk Hogan" or "Hulkamania" from Hulk himself.
It's meant to be used as part of a Halloween costume, apparently.
Let's see how much they want for it at the time I'm writing this..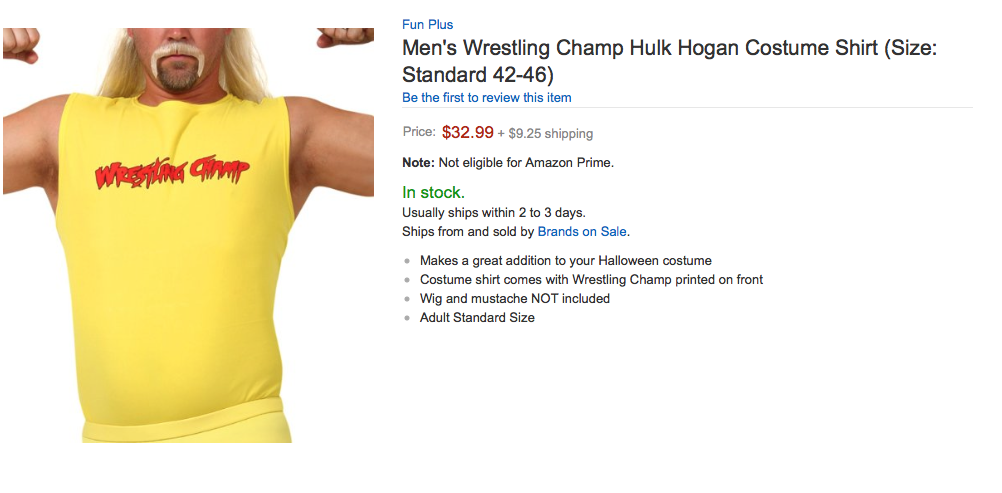 $42.24 total! For a cheap knockoff t-shirt? For that kind of money I could get two or three authentic Hulk Hogan shirts!
So, let's review, class:
1. It costs considerably more than a real Hulk Hogan shirt would.
2. You'll look like a complete idiot wearing it. It's not even the right shade of yellow.
Yup, that's a classic example of WrestleCrap right there if I've ever seen one!