It's a two-pack of The Highlanders figures- one of the most forgettable tag-teams of the 2000's.
Who thought that kids or adults would want to buy figures of these two?
Hey, remember when Robbie showed up in the audience of TNA Impact the weekend of Wrestlemania in 2008?
We do!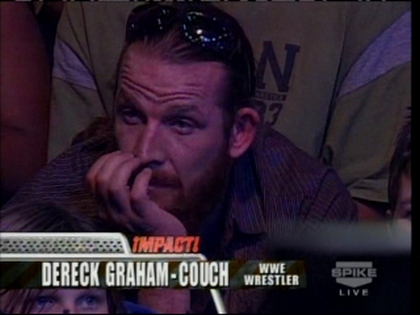 3/27/08.
Never forget.