From the often imitated, never duplicated WCW Worldwide blog, here's a Bill Goldberg Window Crasher suction cup window decoration for your car.
I love how he's holding up a sign like Wile E. Coyote after he's ran off a cliff, just before he realizes what's happened and gravity sends him plummeting down thousands of feet.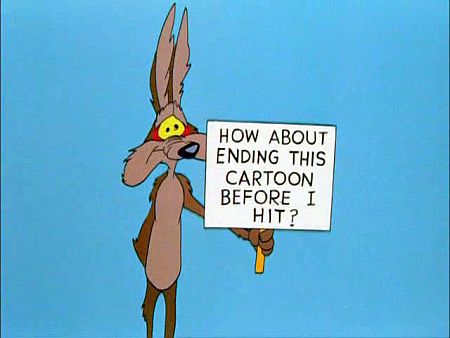 This thing reminds me of those Garfield window suction cup plushes that were everywhere in the 80's…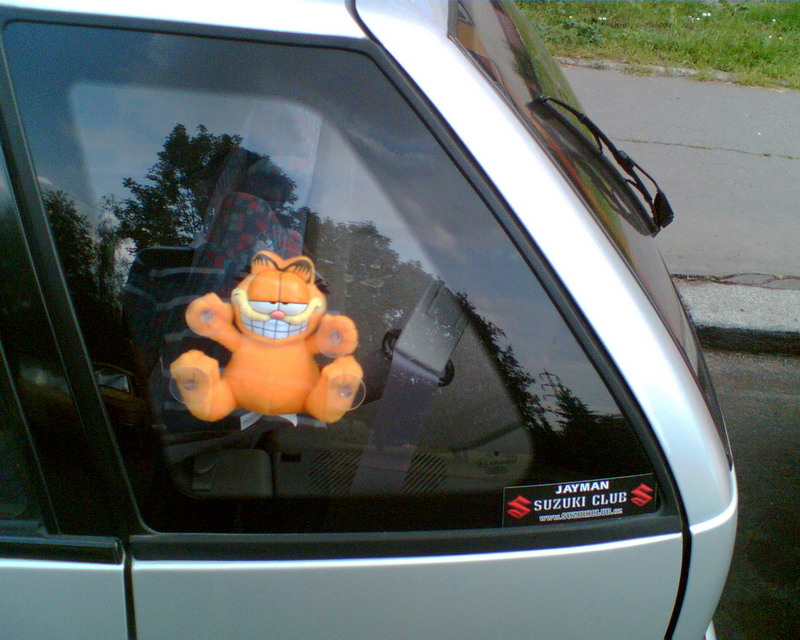 …except that Goldberg presumably did not hate Mondays, nor love lasagna.
Crappers; one of you needs to Tweet Bill Goldberg and ask him his feelings about Mondays and lasagna. I need to know!
Email me a screenshot of your Tweet and his reply!