Crapper Andrew B. writs:
The following link will take you to the WWEShop, where they are selling the dumbest baseball cap I've ever seen.


Words fail me.
You know, when I got this email from Andrew I read it before clocking on the link he gave to the WWE Shop, I thought to myself "How bad could it be? It's probably some cap with a wrestler logo on it or something. It might not be too ugly…".
Well, as it turns out; Andrew was 100% right.
This is easily the dumbest wrestling baseball cap I've ever seen.
It's even the dumbest cap I've seen period; making those dirty and goofy Trucker Caps you can get at Spencer's Gifts and at Hot Topic look positively dignified by comparison.
And I know that WWE's marketing department was thinking in their own simplistic way… "Daniel Bryan is known for his beard, so let's put that on a cap!".
One should never wear a hat that looks like it needs a shave.
This is the kind of thing you shouldn't even wear to a WWE event because even by WWE Event Dress Code Standards you're still going to look like a pathetic loser with no sense of fashion and more importantly no sense of shame.
The only person I could think of who might be able to pull this off is Chewbacca…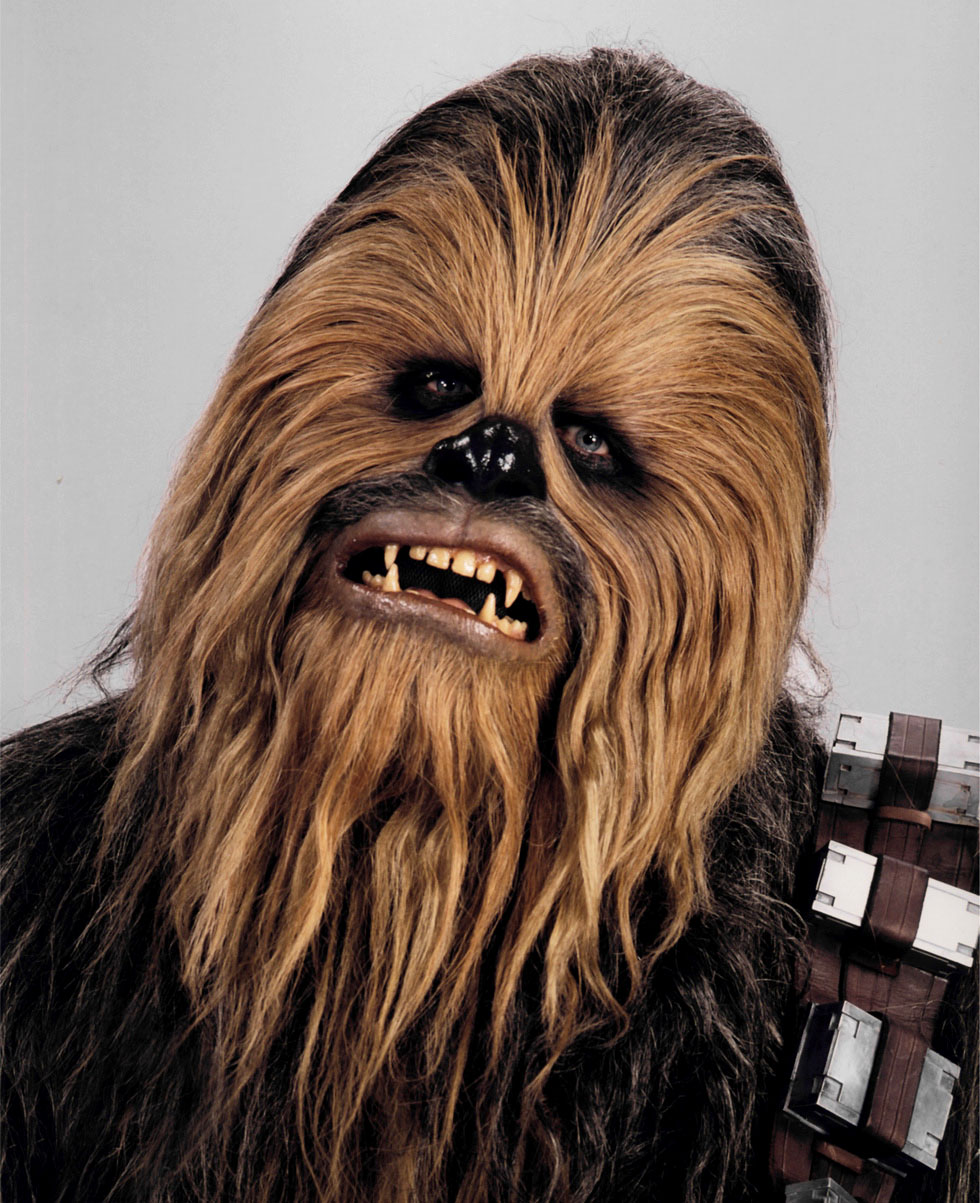 But even then, Chewie's wife Malla would probably shout "ROAAR WARRRRGGGGH UGHA MWUBA LUMPY! boopa!".
Translation: "Take that stupid thing off! You're embarrassing little Lumpy, you jerk!".
The WWE Daniel Bryan Beard Hat- stupid enough to cause poor Chewbacca to have to spend the night on the couch.