Let's face it, if you're a fan of quality tag teams, then you are a fan of The Bushwhackers.
That's why you need this Bushwhackers pin!
Here's a nice closeup so you can get an idea of how cool you'll look wearing it.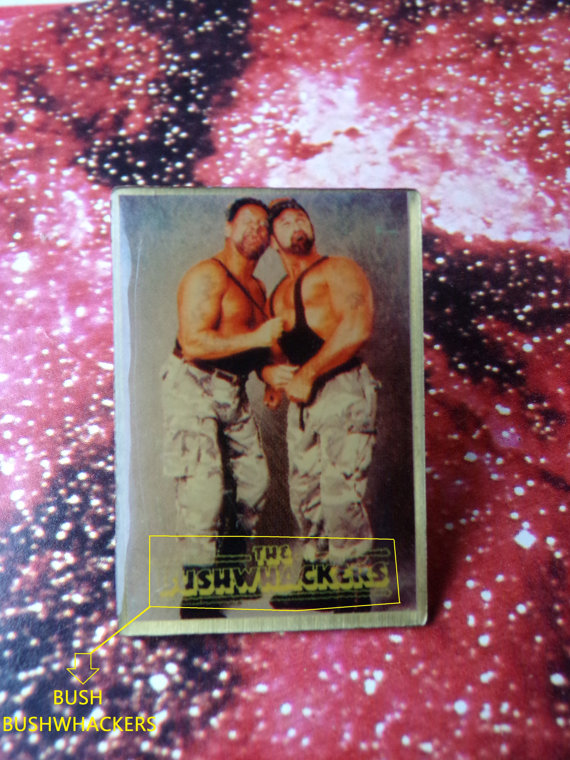 And no, I didn't make the edit on that photo up there.
I don't know why anyone would do that.
Maybe they just like repeating themselves repeating themselves.