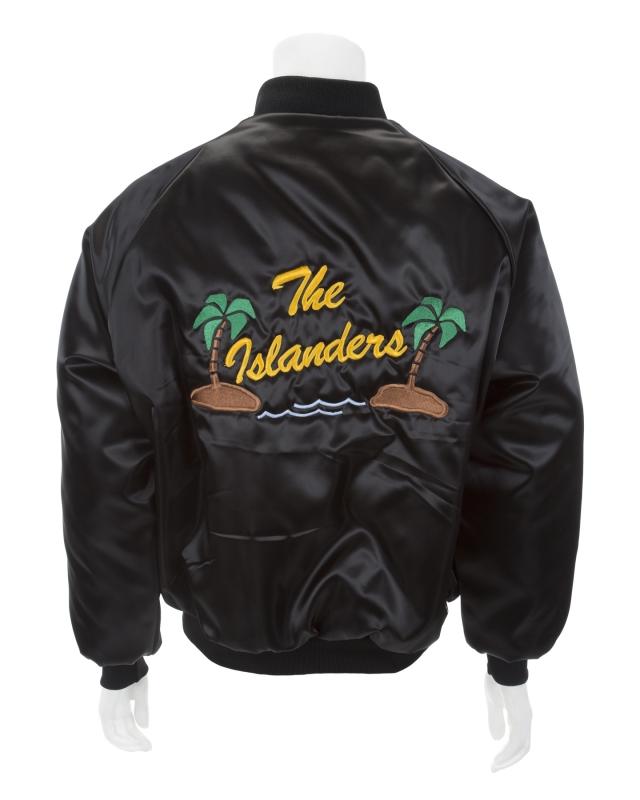 As discussed on the ALL NEW Christmas RD & Blade Show, you could've bought Burt Reynolds' WWF The Islanders jacket.
I'm sure it doesn't surprise you that R.D's Uncle Burt is a wrestling fan- who do you think took young R.D to his first wrestling show as a wee tot?
The jacket sold for over $800!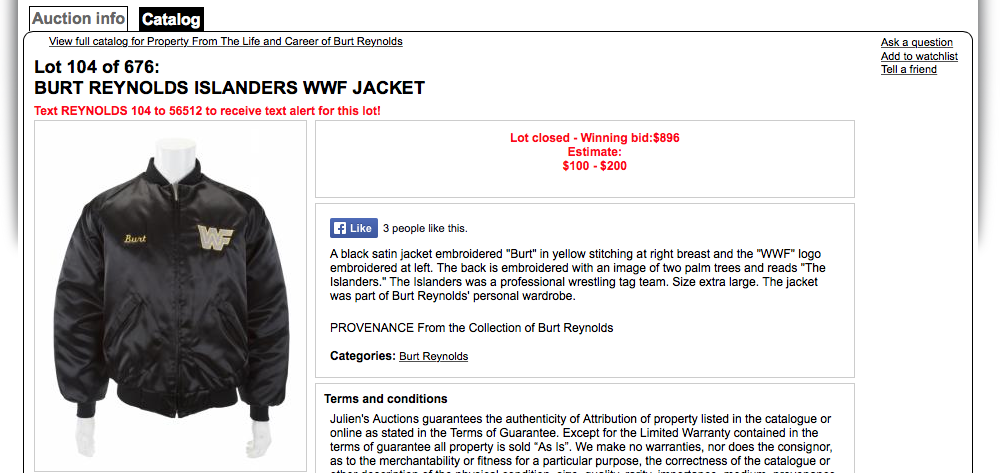 They describe the fine garment thusley:
A black satin jacket embroidered "Burt" in yellow stitching at right breast and the "WWF" logo embroidered at left. The back is embroidered with an image of two palm trees and reads "The Islanders." The Islanders was a professional wrestling tag team. Size extra large. The jacket was part of Burt Reynolds' personal wardrobe.
PROVENANCE From the Collection of Burt Reynolds
By wrestling apparel standards, it's pretty nice!
Does come with palm trees as illustrated.