Crapper Zane Pasley writes:
I stopped by Hogan's Beach Shop in Clearwater, FL. The manager called me brother at least 8 times in 5 minutes.

I was shopping the clearance section and found this autographed Brooke Hogan "Brookeamania" shirt! It was 50% off the $21.99 price tag!

Plus they had autographed Thunder Mixers for $50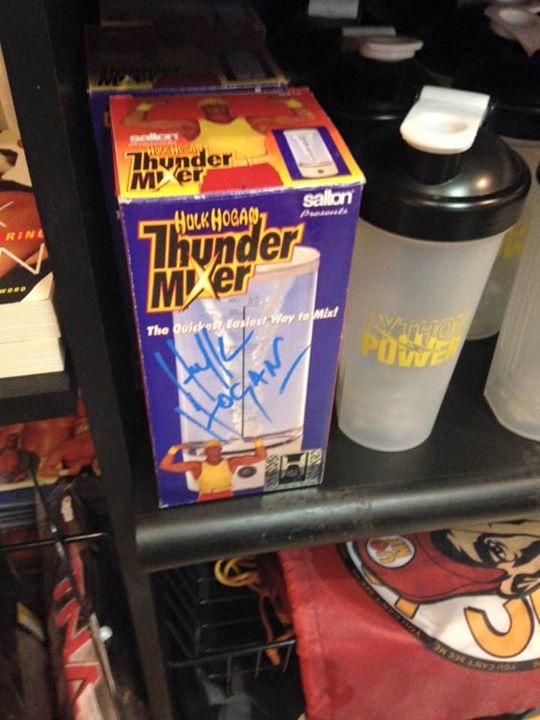 I would totally have bought them both if they were about $50 total.