Remember when Adam Bomb turned face and threw these little Nerf footballs into the audience?
LICENCE TO GET THE AUDIENCE'S FAVOR!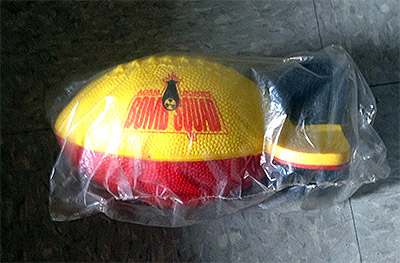 Actually the fans didn't care about him anymore as a face than they did as a heel because it was the exact same character.
If you weren't one of the 3 or 4 lucky fans to catch one of his footballs, you could of course head on over to the concession stand to buy one for $19.99 or whatever.