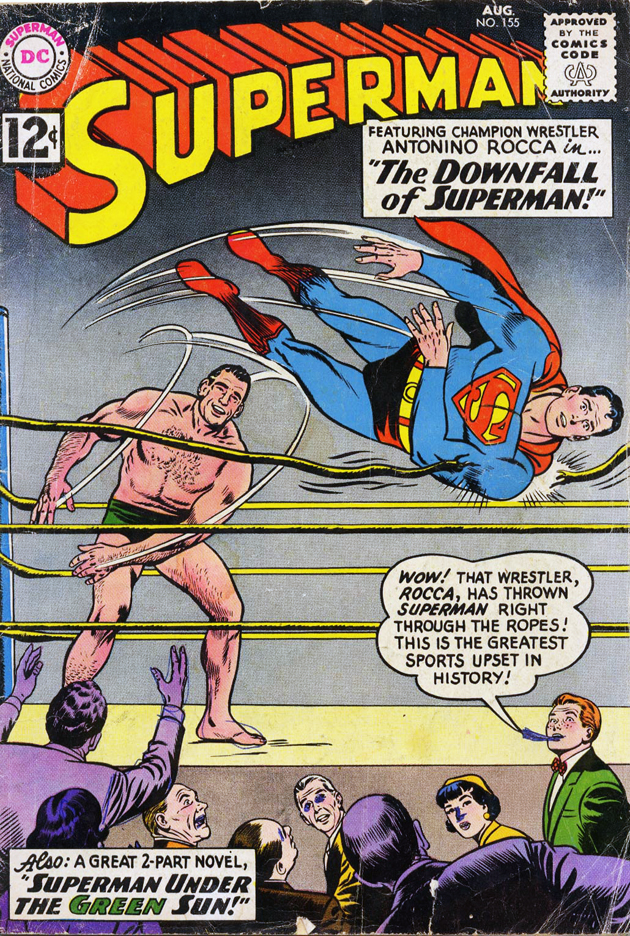 Crapper Paul S. writes:
So in 1962 Superman actually stepped into the ring and got his tail handed to him by Antonio Rocca one of the biggest stars of that era. According to Comics Alliance writer Chris Sims the story is even weirder that you might expect.
Man, Superman got his ass kicked!