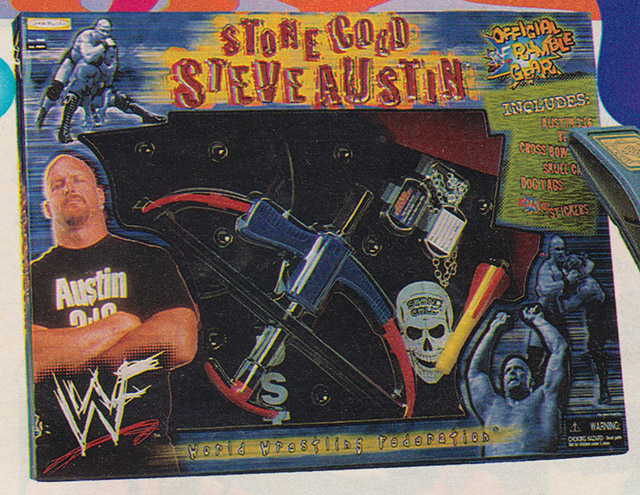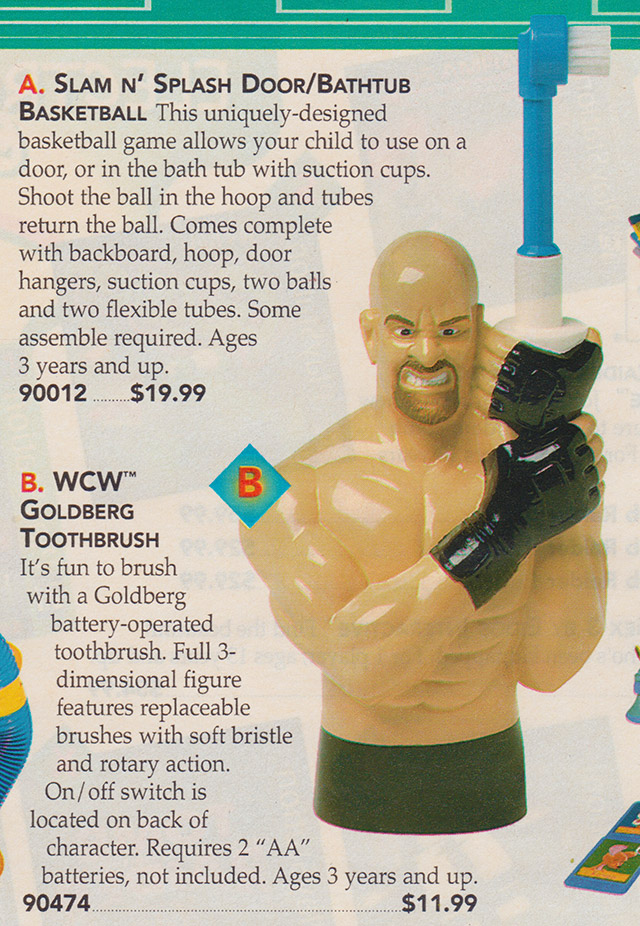 It's a 2-for-1 entry today, kids!
My old buddy and my old pal Matt over at Dinosaur Dracula put up this article featuring items from the 1999 Sears Wish Book catalog.
Two of the things he included in the article that were in the catalog are a Stone Cold Steve Austin crossbow (um… what?!) and a Bill Goldberg Electric Toothbrush.
I guess because Steve Austin was shown using a bow and arrow on WWF TV they decided it would be good to get in on the Nerf action with this thing?
That's kind of a reach…
Also, Goldberg will spear your child if they have even a single cavity at checkup time!
Goldberg looks really angry that he has to hold that toothbrush in such a stupid way.