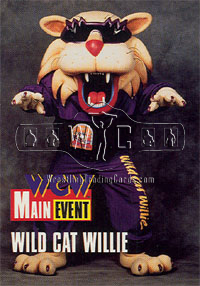 Again from The Wrestling Card Collector's Page comes this Wild Cat Willie ("W.C.W"- get It?) trading card from this line of WCW Main Event Trading Cards put out in 1995.
If Mr. Willie (boy, that sounds wrong) doesn't look familiar; it's because he was the mascot WCW used to bring out before WCW Worldwide and Saturday Night tapings would start to amp up the crowd.
He'd run around! He'd jump on a trampoline!
But mostly he'd be really annoying.
Here's a better picture of the trading card…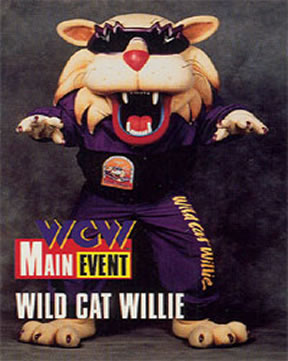 and three pictures of the later (and far creepier!) version of Wild Cat Willie.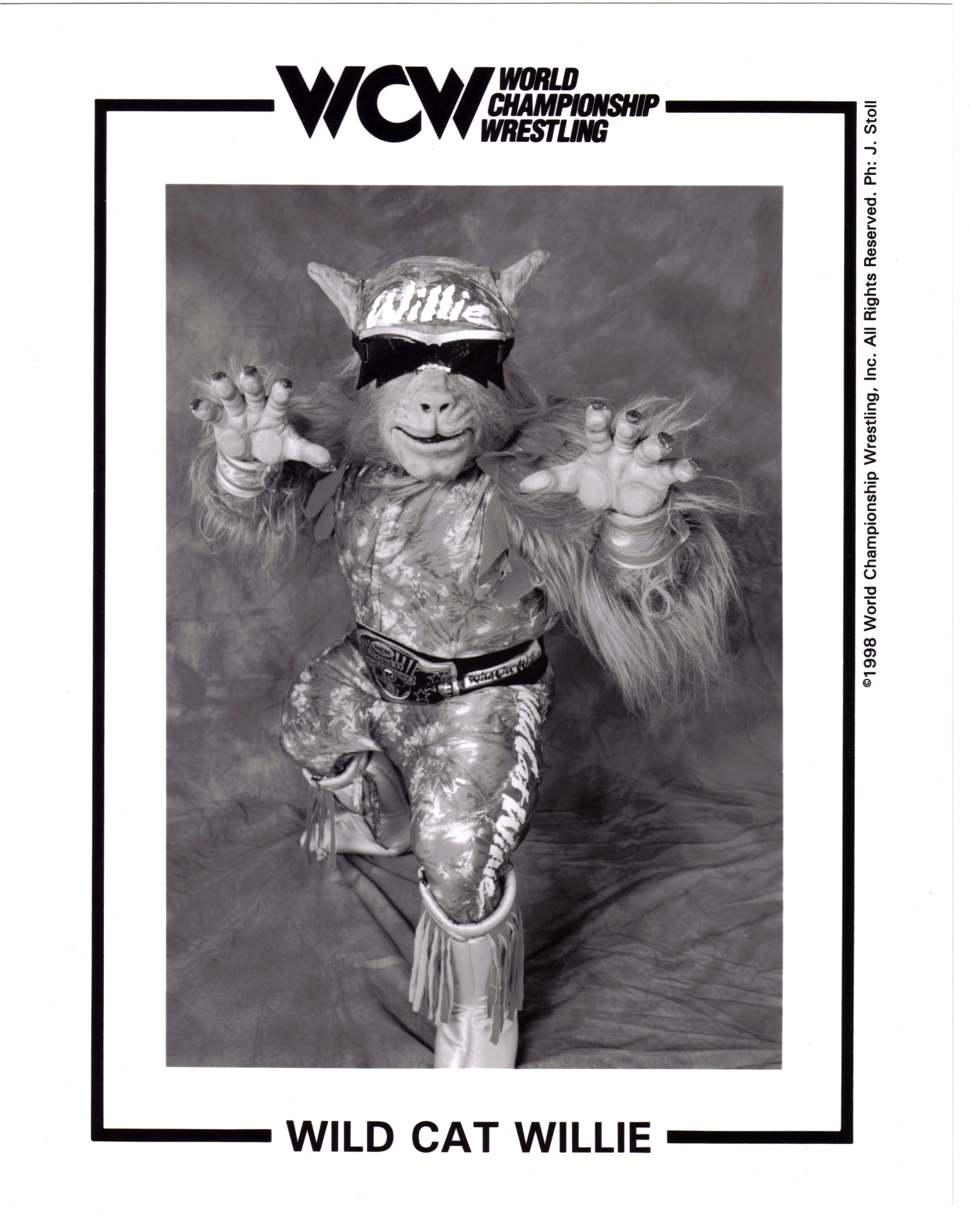 Yarr! That'll replace the whale in me nightmares!
Yes, WCW made a mascot for children that was so hideous and frightening that it was sure to scare the crap out of them!
That's kind of the opposite of the effect you want a mascot to have, isn't it?…
Sadly, due to budget cutbacks, Wild Cat Willie was put down in the late 90's.
But not before he got his own t-shirt!