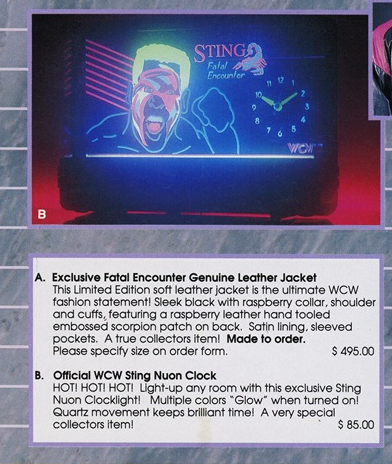 Bryan over at The WCW Worldwide blog just posted scans of The Spring 1994 WCW Merchandise Catalog! 
Have you ever seen a more totally Early 90's thing in your entire life?
That thing is so bright and ugly even Stevie Wonder would say "Dude, turn it off!".
It has more neon than the Vegas strip!
I'd like to think that R.D had this bad boy up in his College dorm room back in the day.
This clock is just the tip of the iceberg! Go check out the rest of the catalog now!