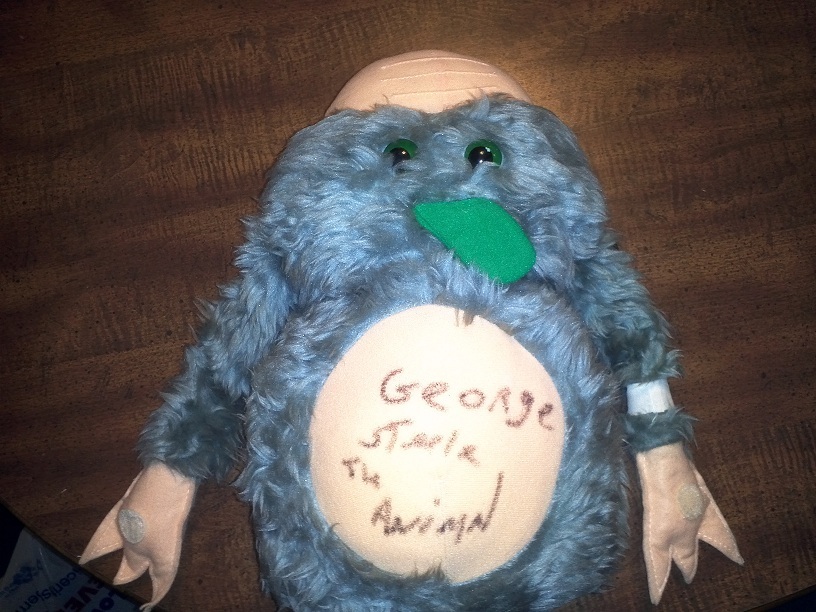 No, despite the obvious similarities in appearance; this is not in fact a current photo of Miley Cyrus..
Our good friend (and of course, Crapper!) Matt over at Dinosaur Dracula has a Tumblr page called Mummy Shark.
He posted this… um… post about the plush replica of George "The Animal" Steele's wonderfully ugly and worn doll "Mine" that he used to carry to the ring.
One of them recently came up on eBay.
Sadly, I missed out on it. I would've loved to have had this if I'd been watching wrestling at the time.
I don't know if this one was actually signed by George or if they all came with a pre-printed "signature". Do any of you Crappers know?
Do any of you have one of these or know anyone who had one? Do you have one? Leave a comment below!