Ellen: Clark, I think it'd be best if everyone went home… before things get worse.
Clark: WORSE? How could things get any worse? Take a look around here, Ellen. We're at the threshold of hell!
I think that pretty much sums up where things are with Tony Khan, CM Punk, Hangman Page, the Bucks, and Kenny Omega as we approach the company's newest weekly show, AEW Collision. In fact, my mailbag is jammed full of questions regarding it, so yeah, here's my thoughts on it: I don't see how this show can be a success. I'd love to be proven wrong, but splitting a roster just because some folks can't play nice with each other is sheer madness in my opinion. For this company to truly succeed and cash in on a BIG rights deal, it's crucial that Collision be a success. Maybe it won't hit Dynamite's weekly numbers, but it needs to come close. There's a way to do that, of course, and that is a feud with Punk and FTR battling the Elite. Everything I've heard says that is not, and cannot, happen. Because, you know, they don't get along.
Did I mention this is madness? Can you imagine an NFL team that wouldn't take the field together because the quarterback and the wide receivers don't like each other, so you move the wide receivers to cornerbacks? Of course not, as that would be stupid. If Doug Pederson came to the Khans and suggested it he'd be looking for a new job. But such is the case here. Here's to hoping that cooler heads prevail, but I ain't holding my breath. Let's hear what y'all have to say this week.
Ralph A wants to know…"If 80s wwe had a containment show…like collision, who would be in there. Or, who would you put in there?"
Not sure about the 80s, but fast forward a few years and Shawn and Bret would for sure be on different shows. Also, I am totally stealing AEW Containment for my own. Hope you don't mind.
Chad A asks…"If Mike Adamle didn't exist, who would be your pick for worst announcer ever?"
I mean, Adamle was bad, but honestly, I have a very hard time listening to any WWE announcers and Michael Cole has been my personal kryptonite for many years. Today's JR I can only tolerate as every time I hear him I think Blade is back with us doing his Angry Jim. Oh for the ability to choose an alternate audio track on all shows that was nothing but arena audio.
Arya W requests…"Are we ever gonna get the return of Heel Deal in the mailbag?"
I've gotten very mellow as I've gotten older, but yeah, for sure one day he'll pop up. You can't keep a good crappy heel down!
Geoff G writes in…"You think anyone told him the Bossman passed away 20 years ago?"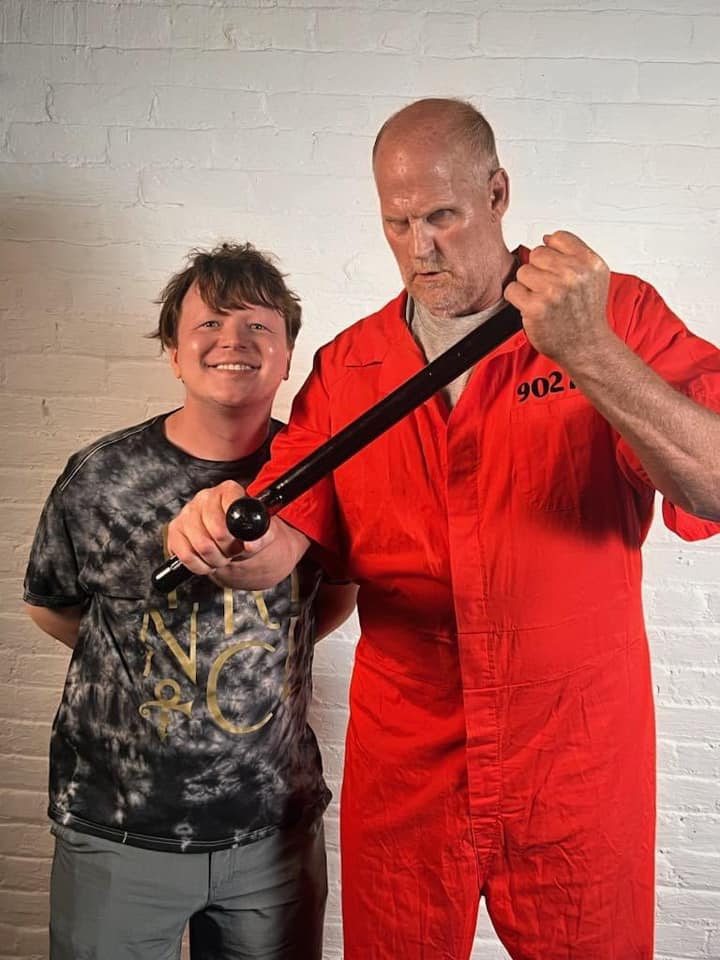 Dude, you have no excited I was when I heard that he was hitting the convention scene. This world needs more NAILZ!
David N asks…"Best brother tag team of all time – and the worst?"
I know they are incredibly divisive, but I absolutely love the Young Bucks, specifically HEEL Bucks. Matt Jackson's facials are incredible, and Nick is a fantastic flyer. Love love LOVE them. As for worst…I still am trying to repress any memories of The Johnsons in TNA. I can't be the only one.
Meagan N turns up the volume with…"Favorite album of all time?"
Without question, Extreme's III Sides to Every Story. I've literally worn out CDs of it which I did not think was even possible. I am pretty sure I am on my FOURTH CD of it, which is insane since I've been listening to it digitally for the past 10 years! Their new album Six is also pretty great, but I can't see it passing up III Sides. Past that, Tom Petty's Into the Great Wide Open and Full Moon Fever still get a ton of play. Oh, and you may be asking why I wouldn't pick a "Weird Al" one…that's like picking a favorite child. I just enjoy them all!
Ryan G ponders…"If No Holds Barred were to be remade today, who should star in it?"
Oh what a world we live in where we pontificate about a No Holds Barred multiverse! If Vince was making it for sure Omos would be the big bad. Maybe Brock could play Hulk, with Cody as his little brother that gets crippled.
Speaking of movies, y'all really need to go see The Flash if you love DC movies from, well, any era, whether they existed or not. It's a lot of fun and the fan service is completely over the top. This old man loved it. In fact, I think I'll head out to see it again now…see y'all next week (and keep sending in those questions here)!