One of the most popular (and most intoxicated) wrestlers of the 1980's and 90's used the slimy nickname of "The Snake". Of course, I'm referring to Stone Mountain, Georgia's own, Jake "The Snake" Roberts. But as is the norm in wrestling, with massive success usually comes mounds of imitation. Imitation we'll be featuring this week on Jobber Of The Week. Our impostor this time around goes by the surname of Watson. Unfortunately it's not the singing legend from the 1988 Eddie Murphy movie, Coming To America…the one and only… Jackson Height's own, Mister Randy Watson…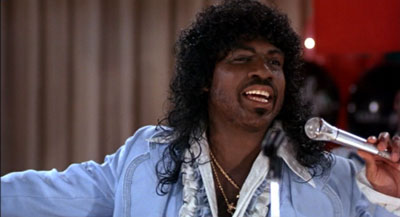 Nope. Sadly, it's this poor guy..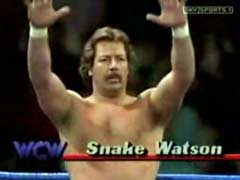 Now, looking at Snake Watson, he appears to be a big guy, but he's definitely no Sexual Chocolate member. By the way, that's a reference about Randy Watson's musical band, Sexual Chocolate, not Mark Henry's Olympian dong. Speaking of Mark Henry, the Snake probably could've used the help of a super-heavyweight wrestler, as one of his opponents during his early 90's WCW stint was this guy…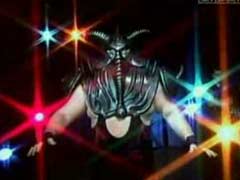 Now, I don't think you have to be a psychic to figure out that Vader was gonna squash the Soul Glo right outta Snake Watson. Tony Schiavone exclaimed that Vader hit him so hard, it actually moved the ring.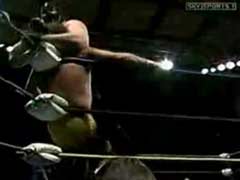 After that bump, you'd expect the match to conclude quickly with a chokeslam or a powerbomb. Well, not this evening…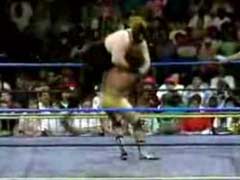 …as Vader nailed him with a big crossbody press to get the pinfall on our garden snake jobber.
After this match, Snake Watson slithered very far away from the wrestling ring and was never seen from again. I would normally waste time Googling info on his whereabouts, but not tonight. I've got a Youtube video to watch and jam out to. One that features not only WrestleCrap Radio's hero, John Amos from Good Times, but the real Watson…
Mister Randy Watson!!!!!!!!!!!!!!!!!!!!!!!