Superbrawl III was to have a strap match between Sting and Big Van Vader. Of course, since the two had fought many times before (and even more times after), WCW felt the need to turn up the heat on the match. Therefore, they filmed a promo for it, with the plot being that Vader was inviting Sting to come to his lair to "play a game". And the name of Vader's lair? "The White Castle of Fear".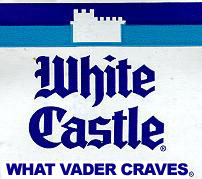 Now, if you're like the Wrestlecrap staff, there's nothing quite as bone chilling as the prospect of spending time at the local White Castle. I mean, sure, they're tasty and all, and we all have to have an "Around the World" (that's a White Castle Burger, a Fish Sandwich, a Chicken Sandwich, a small fry, and a small onion chip with a large Coke) at least once a year. But is it really worth sitting on the commode for the rest of the day?
Oh wait! Vader's White Castle isn't really a restaurant at all! It's really a CASTLE. And it's really SCARY. Or at least that's what WCW would have us believe. In fact, they were kind enough to ship us this storyboard: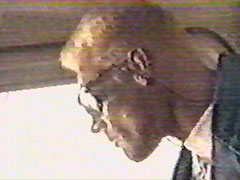 Sting charters a helicopter to the Rocky Mountains to take Vader up on his invitation to play a game at the White Castle of Fear.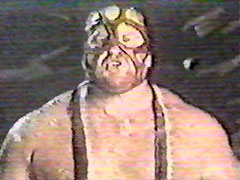 Along the way, Sting begins to second guess whether he should have accepted the invitation. He wonders – maybe it's a trap? He has a vision of Vader chanting nonsense at him while white confetti is blown about by a wind machine.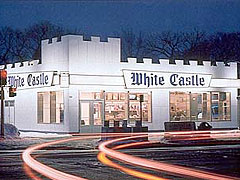 At some point, Sting realizes he doesn't know where the White Castle of Fear is. Fortunately, his pilot spots it.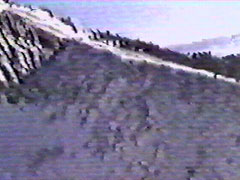 Oops…that's not the right image up there! What REALLY happened is that the pilot just saw some mountains and said that was the White Castle. Yep.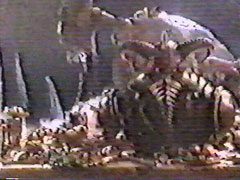 Sting enters, and finds a feast, with Vader's steam spewing helmet in place of the pig with an apple in its mouth.

(No delicious tiny hamburgers, mind you, but a decent feast nonetheless.)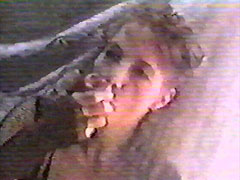 There's also a bunch of harlots hanging about eating fruit for some reason. They start hitting on the Stinger, who is apparently quite the ladies man.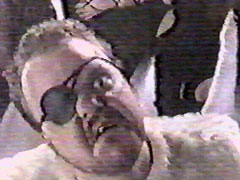 Of course, our old pal CHEATUM, the EVIL MIDGET, is also here, imploring Sting to "PLAY THE GAME!"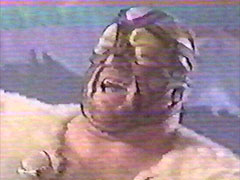 Vader shows up, and laughs at Sting. He breaks a mirror at some point as well, causing him seven years of bad luck (so that explains his WWF stint).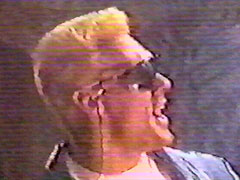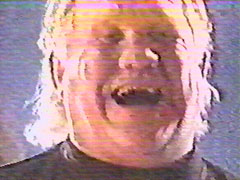 …the joke really sucks, but Harley laughs anyway.
Eventually, after all this nonsense, we are treated to some real action! Well, we're actually just treated to even more nonsense, as Vader challenges the Stinger to an old fashioned TUG OF WAR!
Vader pulls! Sting Pulls! Vader Pulls! Sting Pulls!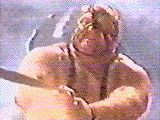 The biased crowd chants for Vader! Vader pulls Sting towards the fire! There's a big explosion, and "TO BE CONTINUED" fills the screen!
And people are glad Eric Bischoff is back to run WCW?