In the early 90's, Memphis was crawling with weirdo wrestlers. We had the Christmas Creature, Nightmare Freddy, and so many more. One such gimmick was The Dragon Master.
Now this Dragon Master has absolutely no connection to Kazuo Sakurada (aka Kendo Nagasaki), who also used this name while in the NWA with Gary Hart and The Great Muta. This Dragon Master was a guy who was a legit 7 feet tall, at least. His real name is either Gary Rich or Gary Masters. Managed by Bert Prentice, Dragon Master even managed to beat Jerry Lawler for his belt for a whole week. He didn't last long before he disappeared again.
His debut needs to be mentioned, though. After showing his video clip, where he's seen in full view: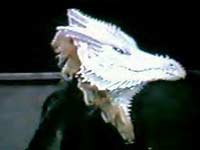 Heel manager Bert Prentice (currently one of the main guys behind the scenes at NWA TNA) walks out to the promo area, and brings out a huge box, and talking smack about Jerry Lawler.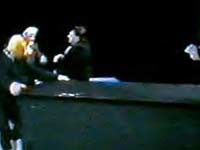 Out of that box rises The Dragon Master, who seems to have just a little trouble getting out. At least he doesn't trip, like Shockmaster or The Blaster. In that, he at least has one leg up on those two.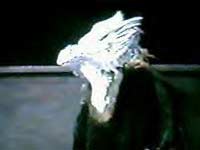 They stand around for a few minutes before Dragon Master removes his rubber mask, revealing…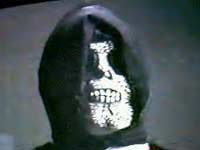 I've often wondered what sort of drugs the bookers in Memphis used to smoke. It's gotta be some heavy duty stuff. I'm guessing imported.