During the mid 1990's, there was no bigger fan of Tammy "Sunny" Sytch than yours truly. In fact, one of my favorite wrestling memories is the time I took a "Sunny Fears My Unit" sign to Raw, which she saw, and started laughing at. To me, she was everything a woman in wrestling should be: sexy, athletic, funny, smart, and knowledgable about the business. She knew how to get over, and indeed, she was the biggest female star the WWF had seen in ages. For a brief period, she was even the most downloaded woman on AOL.
But oh how the mighty have fallen.
Sytch reportedly had a host of personal problems that led to her departure from the WWF. Aside from a couple of brief and unremarkable stints in ECW and WCW, Sytch is now probably most well known as one of the Wrestling Vixens, a site run by herself and Missy "I used to be hot, but now I'm not – in fact, now, I look like some sort of ape" Hyatt. The two (along with some other women vaguely associated with wrestling) get buck nekked. For $19.95 a month or whatever it is, you too can see the saggy chesticles of the washed up women of wrestling!
Their venture has been so profitable, in fact, that the duo has recently announced that they will be offering hardcore porn videos of the Vixens in action. While there have been rumors of a Missy Hyatt porn video for years, it is a rock hard FACT that Sytch is an old pro in this kind of work.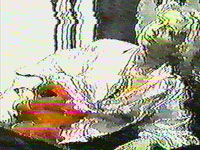 On one of the very first Shotgun Saturday Nights, Sunny promised the world a hardcore sex video featuring herself. Lounging about with her "Tickle Me Elmo" doll, Sunny seductively played to the audience…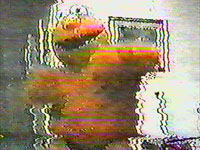 Indeed, who would her lover be? Long time boyfriend Chris Candido? Rumored bed mate Bret Hart?
No, silly – it was FONDLE ME ELMO!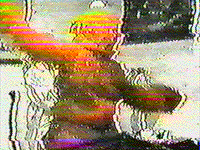 That's right – it was a big, oversized version of the popular Sesame Street toy, wearing only a tiny black thong. Sunny certainly seemed excited as she pulled his thong off and turned off the light with the Clapper.
Like the makers of Japnimation porn, Vince knew that nothing sells like cartoon intercourse.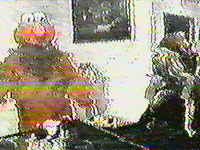 The screen went black, followed by cartoony sex noises.
The lights came back on, and Elmo noticed that he no longer a weiner.
Don't ask – it's probably best to just let it lie.
Which is probably pretty good advice for the release of her upcoming video.
It's obvious that her Sunny days are over.
Sunny: "Good evening, everybody. Welcome to my lair of love. As you can see here, I have my favorite Christmas present of all, Tickle Me Elmo. Now everybody knows it's the hottest Christmas present this season, so of course the hottest woman in the World Wrestling Federation just had to have one."

Sunny: "Who's the man I make love to each and every night? Well you're about to meet him. Come on in, baby! Oh yeah, come to mama! Dance for me baby!"

High pitched cartoon voice: "Oh yeah!!"

High pitched cartoon voice (I think it's Chris Candido with a pair of pliers on his sack): "Fondle Me Elmo!"

Sunny: "That's right, it's not Tickle Me Elmo, it's his big, strong, bad older brother, Fondle Me Elmo!"

Elmo: "Take Me, Sunny!"

Cartoony sex noises

Candido with Clamped Nuts: "Sunny…where's Fondle Me Elmo's ***BOINGG!!!!**?"