Across social media yesterday, WWE Superstars past and present posted messages of appreciation for their dads for Father's Day.
Happy Father's Day! pic.twitter.com/9tpSsKrae3

— Matt Cardona (@TheMattCardona) June 18, 2023
But while most fathers would be proud of any son or daughter who made it to WWE, Papa Burchill might not be quite so proud of his. That's because Paul & Katie Lea Burchill were, shall we say, closer than brother and sister?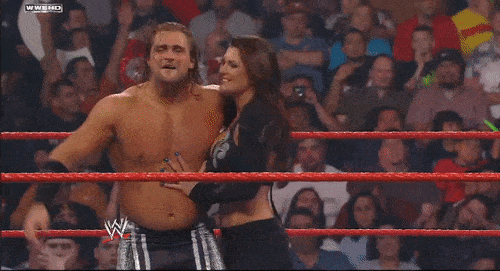 In real life, Paul Birchall and Katarina Waters weren't from the same family or even the same country, but someone in WWE thought it would be funny (or, heaven forbid, sexy) to pair them together as both lovers and siblings.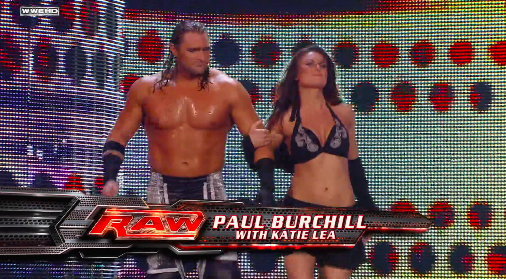 Arriving in early 2008, the consanguineous duo couldn't keep their hands off each other. Whether locking arms…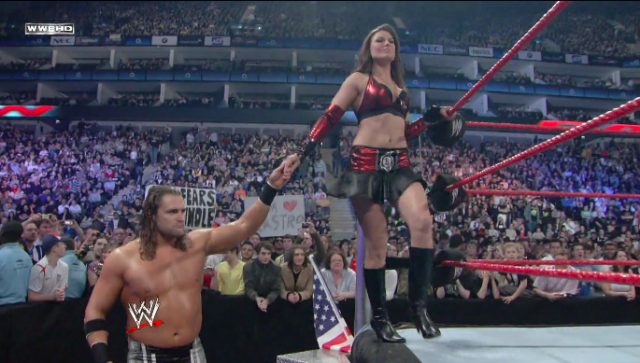 …holding hands…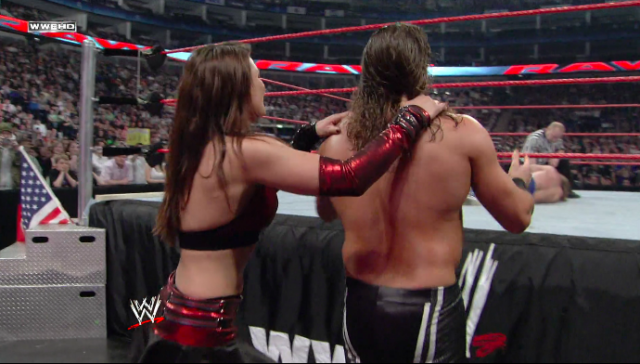 …rubbing shoulders…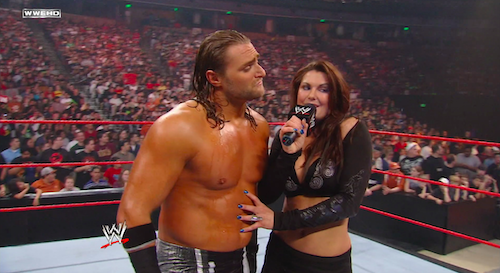 …or feeling abdomens, the pair was inseparable…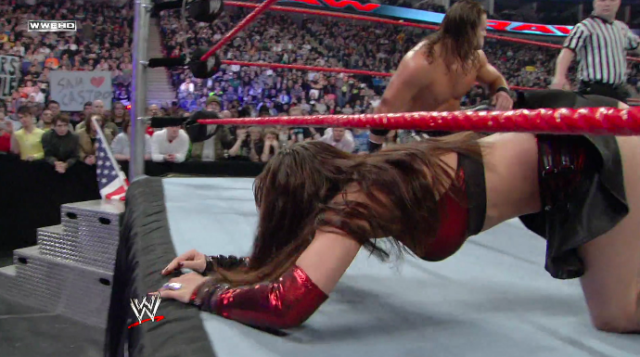 …except of course when they had to step through the ropes, in which case Paul waited in the ring while his sister entered ass-first on all fours.
Upon her debut, Katie Lea Burchill cut an incredibly horny promo about her beautiful big brother, who loved "to make his little sister happy" (by winning wrestling matches, of course).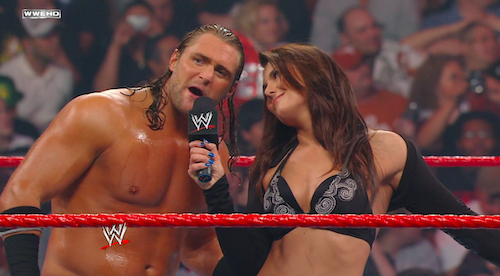 "Whatever Katie wants," said Paul, "Katie always gets!"
If ever any two siblings, nay, any two people were doin' it, it was Paul & Katie Lea Burchill.
The brother and sister even competed together, by personal request, in inter-gender handicap matches. Paul would put away opponents with a neckbreaker dubbed, the "Twisted Sister"…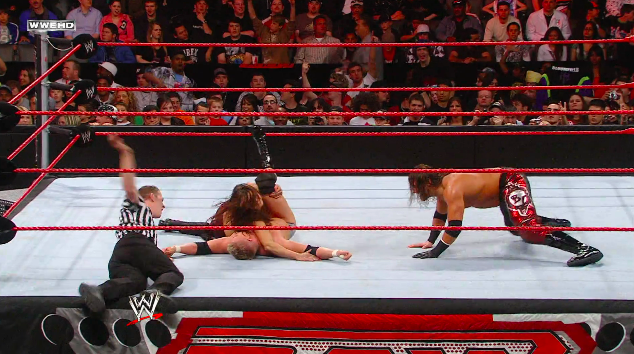 …but allowed Katie Lea Burchill to score the pin as he looked on suggestively.
This wasn't the only kind of two-on-one action the Burchills dreamed about, either.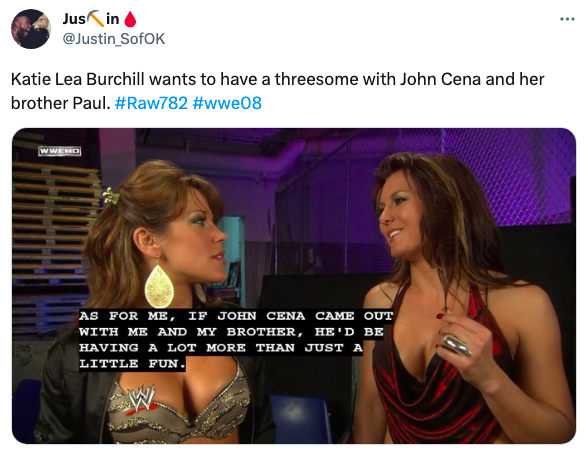 And it seems Sister Fever was contagious, causing Josh Mathews to fantasize about Katie Lea being his own little sis.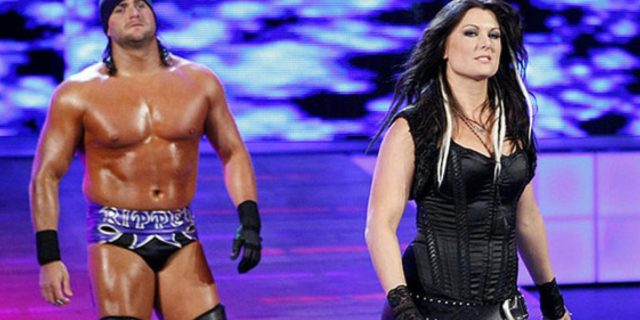 Later, WWE toned down the sexual tension, giving nicknaming Paul, "The Ripper" to give him an identity beyond incest, but this led to little success.
Eventually, he and his little sis migrated to ECW on SyFy, where their endogamous undertones crept back in. It was the Land of Extreme, after all!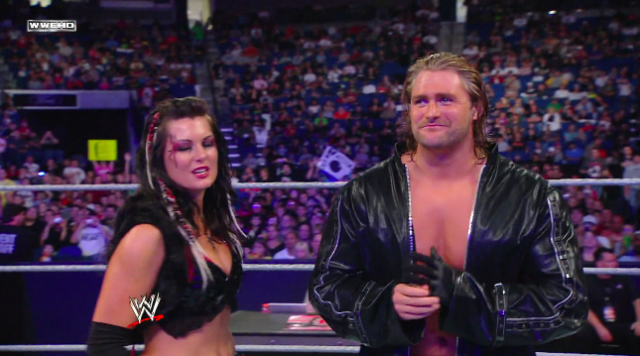 On commentary, Matt Striker dubbed Katie Lea Burchill, the "Scarlet Witch". Care to guess what that character had gotten up to with her brother in a recent comic book series?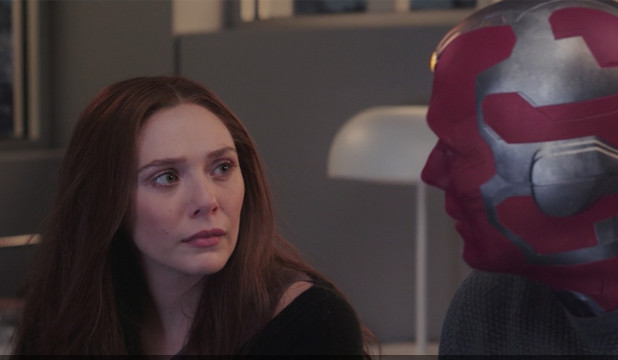 Striker also had another nickname for Katie Lea: the Seductive Sibling.
It's alliterative, I'll give it that.
As the Quicksilver to Katie Lea's Scarlet Witch, Paul Burchill found himself feuding with another superhero, The Hurricane.
Paul lost match after match to Gregory Helms's alleged alter ego, despite his new finisher the Dangerous Buster.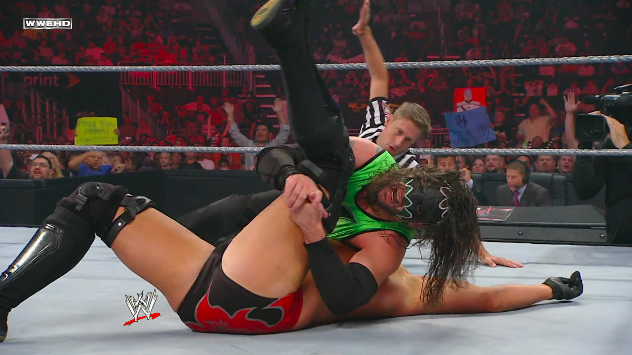 Obsessed with the identity of a pretend hero, and under the impression that anyone else cared, Paul sought to prove that Hurricane and Helms were the same person…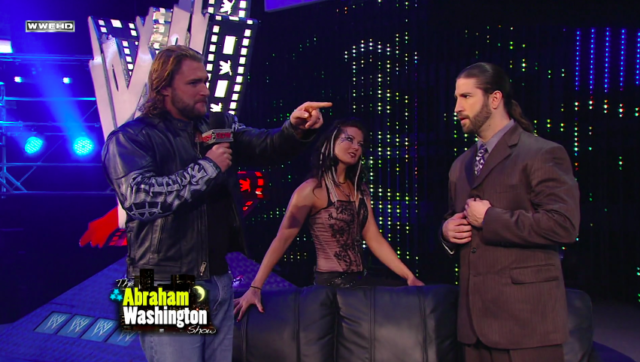 …resulting in a mask vs. careers match (which wasn't even that episode's main event).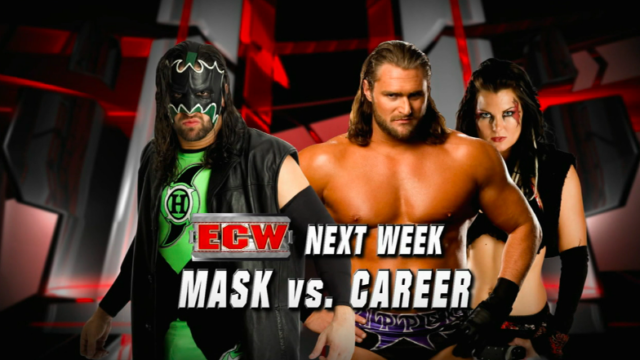 Paul lost, of course, banishing him and his sister from ECW forever.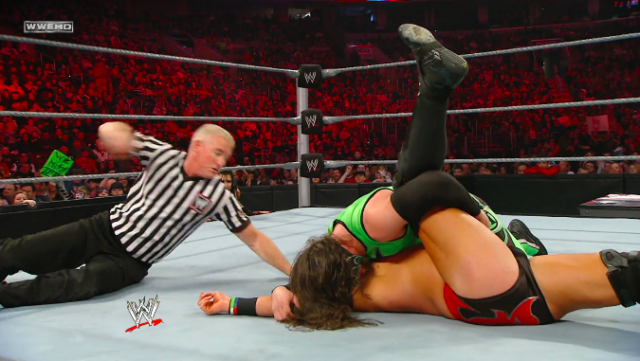 While the Paul and Katie Lee Burchill might have been barred from the show, the rules didn't say anything about The Ripper and The Beautiful Nightmare…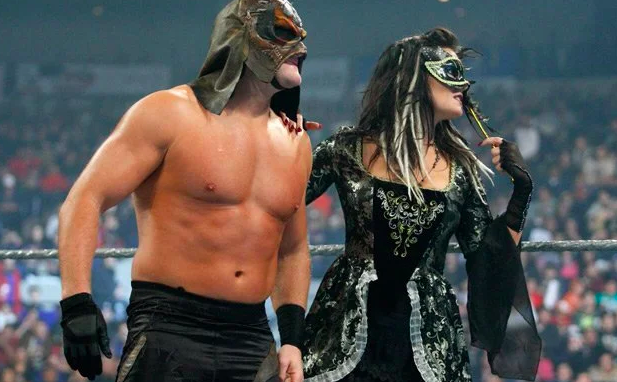 …who were themselves promptly booted off the show (and ultimately the company) following another loss to the Hurricane.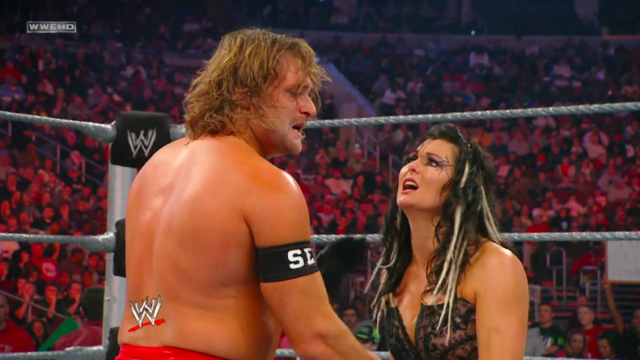 At least they still had each other.