Sometimes I wonder just how short wrestling promotions think fans' memories are.
Often, a single good deed is supposed to make us forget all the evil things a heel wrestler has done. And sometimes, there isn't even a good deed!
Case in point: in fall 2020, WWE decided to turn Lana babyface — a tall order, considering she'd spent the last year playing the most horrid woman who ever lived. Between having her publicly cheat on her husband Rusev…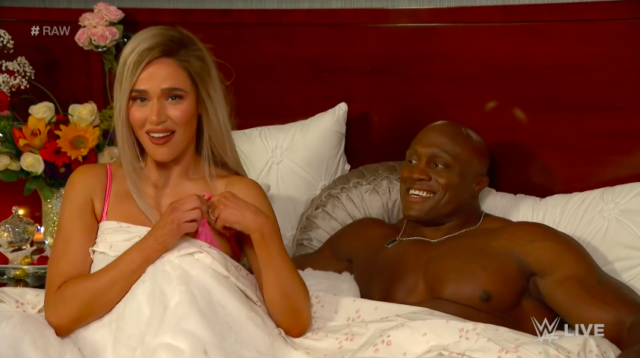 …and letting her cut rambling, obnoxious promos about being perfect and having great sex with Bobby Lashley…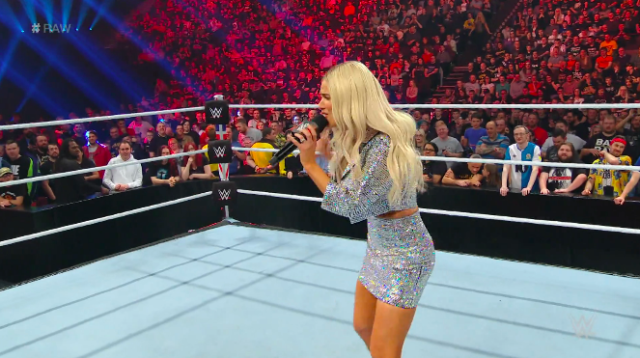 …WWE had conditioned fans to absolutely revile the Ravishing Russian.
To get the fans back on her side, WWE decided to also make her a total loser.
To put it nicely, wrestling was never Lana's strong suit. But now, the whole women's locker room acknowledged it — especially Nia Jax and Shayna Baszler who bullied her for lack of ability.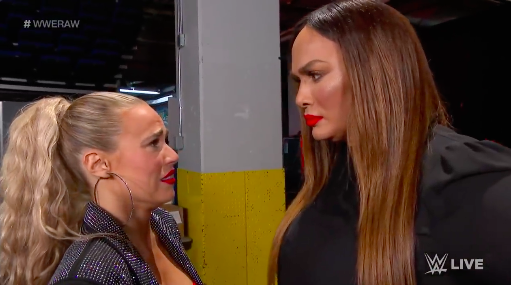 This was a way to garner Lana sympathy, as no one deserved that kind of treatment, not even her (except for the Lashley thing).
To drive the point home, WWE had Nia Jax put Lana through the announce table each and every week.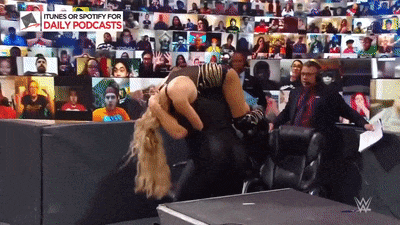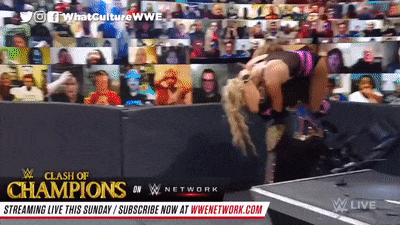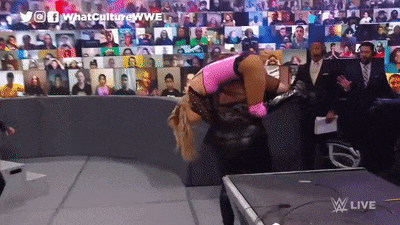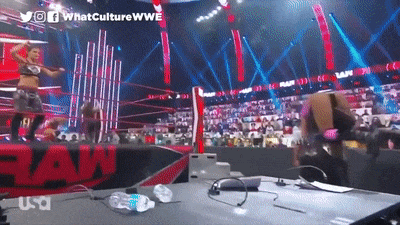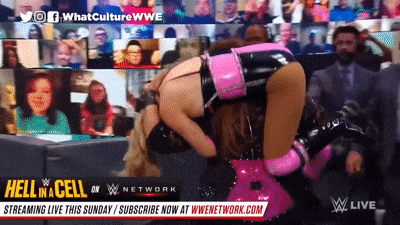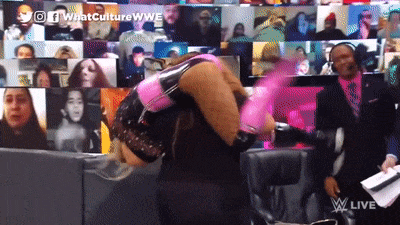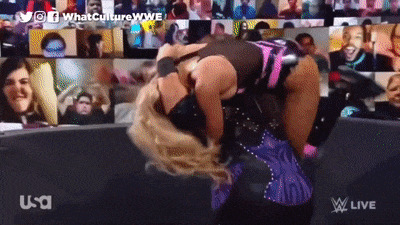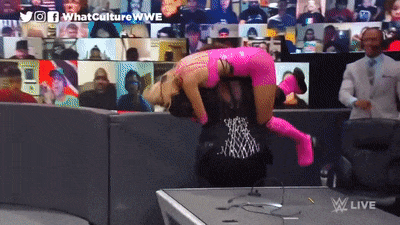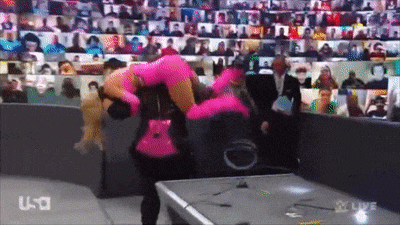 In all, Nia put Lana through the table nine times in identical fashion.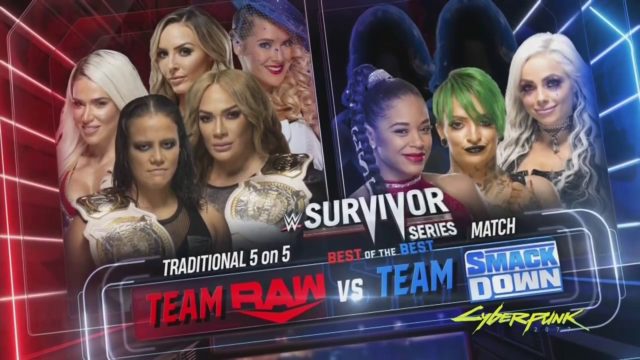 Making things more awkward between Lana and Nia Jax, they were scheduled to be teammates at Survivor Series. Obviously, Jax wouldn't take this lying down (except on top of Lana amid table wreckage).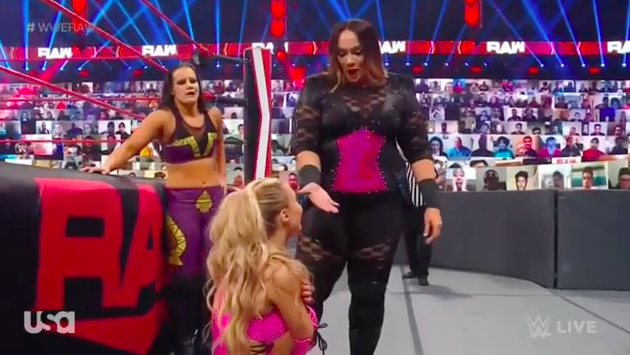 Eventually, though, Lana won her team captain over…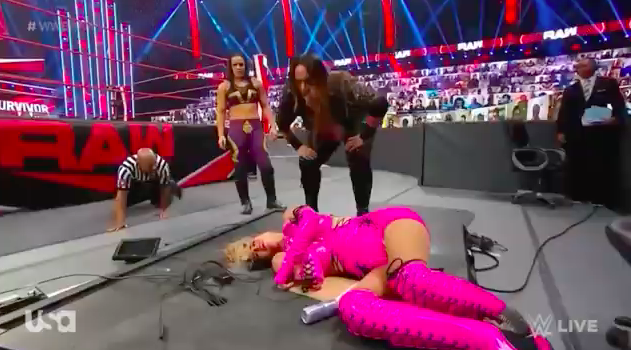 SIKE! (Nia's exact words)
Every time Nia Jax put Lana through a table, a chorus of boos would follow… just not from the fans themselves. This was of course the ThunderDome era, when the arena was empty and the crowd noise, artificial.
So did the actual humans watching Raw actually care about Lana? If I had to guess, I'd say viewers' real reactions were mixed: most thought Nia Samoan-dropping Lana through a table every week was too repetitive, while a few thought it was funny.
Sole Survivor
At Survivor Series, it was finally Lana's time to prove her doubters wrong.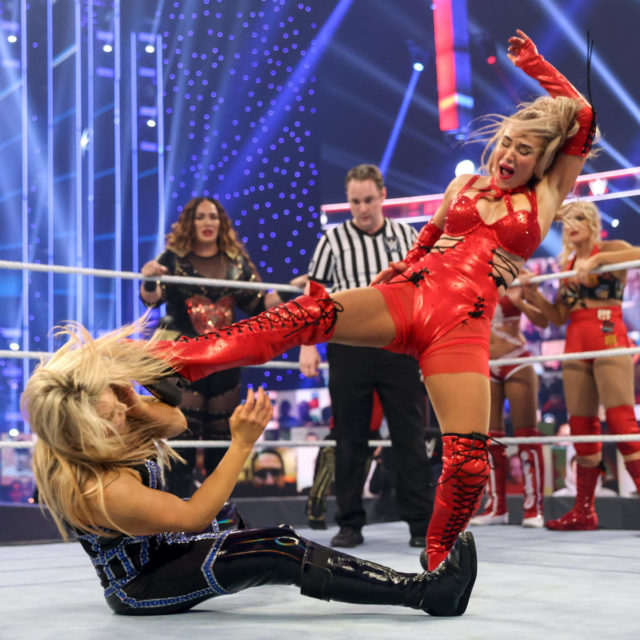 Tagging herself in, she managed to survive a few minutes in the ring while her teammates heckled her to tag out. Nia and Shayna then sat her out, ordering her to stand on the ring steps for the rest of her match.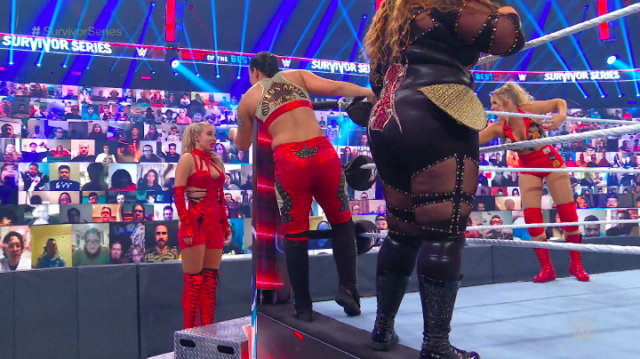 This made Lana — and the crowd noise generator — very sad.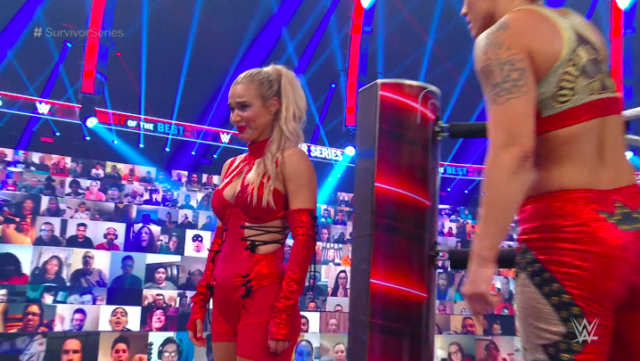 But then something happened that would make Nia Jax and the rest of Team Raw regret they had ever benched Lana: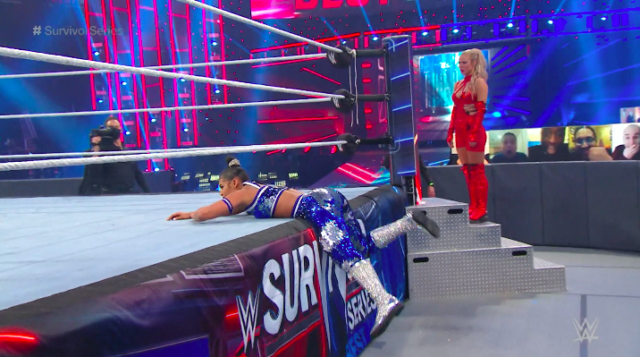 Jax and opponent Bianca Belair got counted out, leaving Lana the sole survivor.
Sure, it didn't put anyone over. Sure, it made Nia and Bianca look like doofuses. And sure, it meant that Jax was right to make Lana stay out of the ring where she couldn't be eliminated.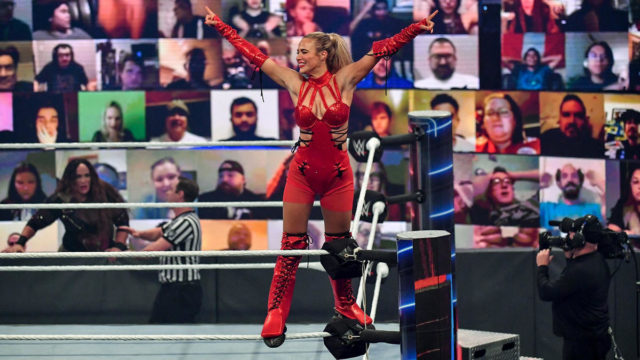 But for Lana, it was vindication. Never again would anyone doubt her ability to stay on the sidelines! I believe this was how Rudy ended.
Basking in the simulated adulation of the ThunderDome, she danced and cried tears of joy, shouting, "I'm a survivor!" and taking credit for her teammates' work. This should have made her a heel.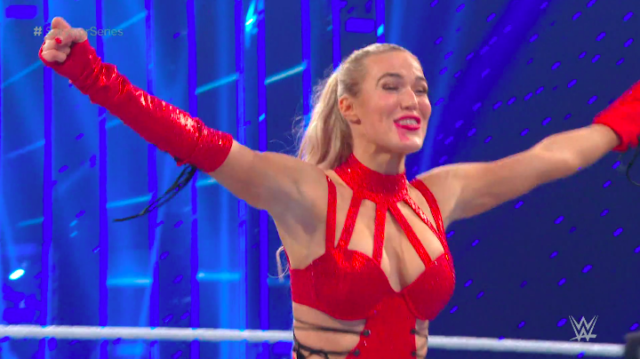 Weeks after the Survivor Series fiasco, Lana finally went one-on-one with her bully Nia Jax…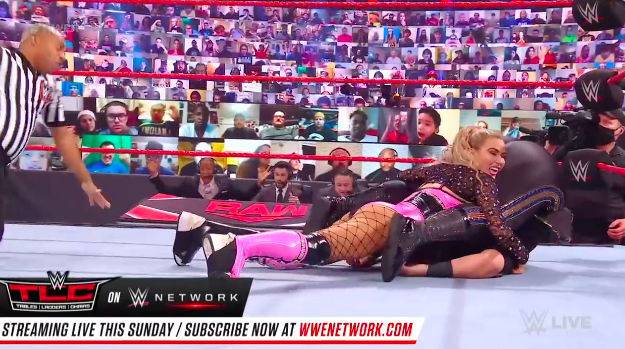 …pulling off an upset with the dreaded face-to-butt pinning combo. Little did anyone know that Nia's ass would play an even bigger role in their next match.
Hole Survivor
Given all the table bumps during this feud, WWE figured it should probably feature at least one tables match. Hence, Nia and Lana resumed their feud at the Royal Rumble…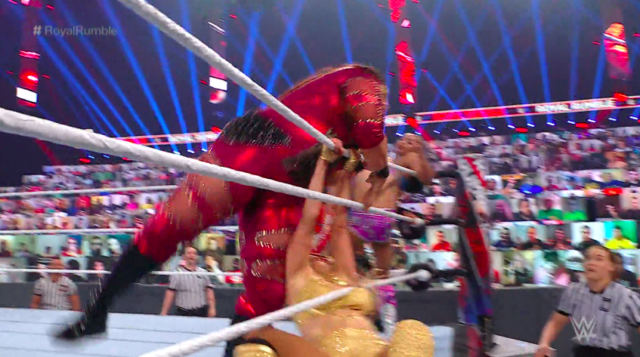 …where Lana low-bridged Jax and eliminated her. At least she didn't enter an empty ring at #30 and win by default.
This led, a month and a half after their last table spot, to a tables match on Raw.
Again, Nia dominated the proceedings until she made a crucial error. Attempting to drop the leg on Lana, whose head lay on the ring apron, Nia missed.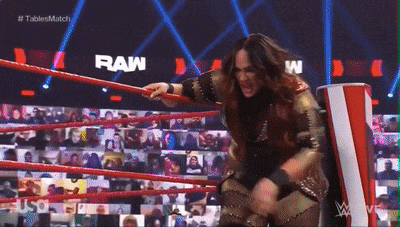 She took it poorly, screaming bloody murder (among other things). Jax grimaced, howled, overturned a table, and grabbed her butt (not only her favorite body part, but the source of her awesome power)
"Ow my butt!" Jax yelled, before elaborating. "Aahhh! My hole!"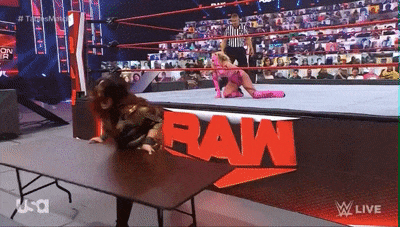 In a million-to-one shot, Nia had landed right on her anus…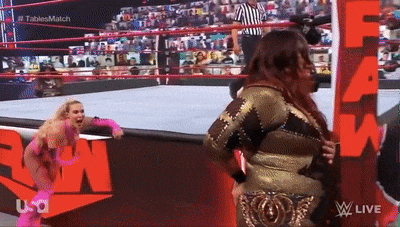 …allowing Lana shove Nia, hole and all, through a ringside table.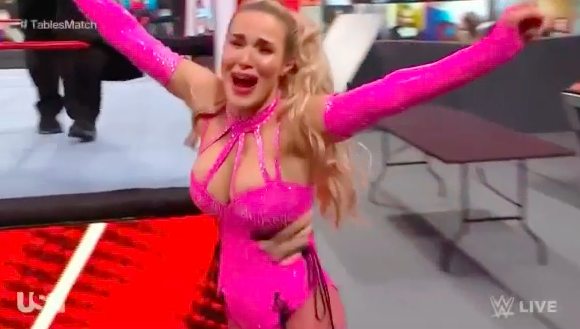 Lana was again proud of herself, as the announcers should have been (for maintaining professionalism after hearing Nia scream about her hole).
The moment went viral, though its effect on TV ratings was dubious — would fans tune in next week to see which hole was next?
While there were a few references made here and there, WWE failed to capitalize on Hole-amania. Not only did they censor the offending line on Youtube…
…they shelved the proposed Nia Jax "hole" merch, not wanting her to become a comedy character (as Nia tells it)…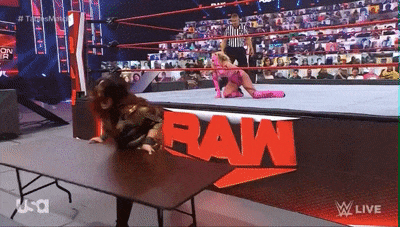 …nor, presumably, wanting to reference literal a$$hole in their official marketing.