Hair is serious business the world over, even for men, and even for wrestlers. Don't believe me? Look at all the hair vs. hair matches over the years in WWE: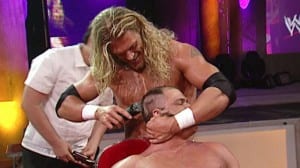 Kurt Angle vs. Edge…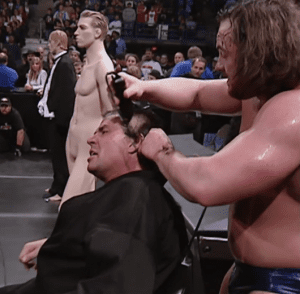 …Eric Bischoff vs. Eugene…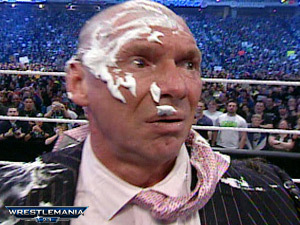 …the Vince vs. Donald Trump "Battle of the Billionaires"…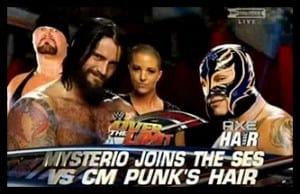 …and let's not forget about the time CM Punk wagered his greasy locks against Rey Misterio's continued drug and alcohol abuse (or something).
It's not just in the storylines that hair is a big deal to the Superstars; Frankie Kazarian left his job with WWE rather than get a shorter 'do, while the entire Un-Americans faction was disbanded as punishment for Christian and Test refusing to get haircuts (haircuts they both got anyway a few months later).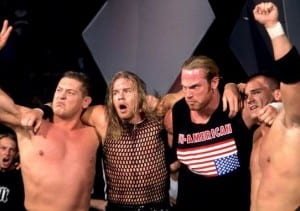 And of course there's the famously bald Hulk Hogan, who not only got Hasbro to hide that fact on his action figures…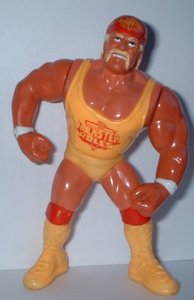 …but left WCW after Vince Russo called him bald in a shoot interview on pay-per-view.
So when Chris Jericho and Kevin Nash started feuding in 2003, it seemed like a big escalation when Jericho challenged Nash to a hair match out of the blue. After all, they had only been feuding a few weeks over something pretty unimportant that I can't be bothered to look up because it happened on 2003 Raw. My guess is either their opinions on the Iraq War or who would job to Triple H next.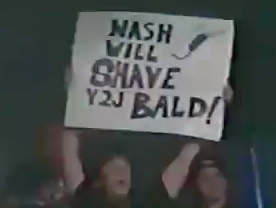 The next week, Jericho tried to weasel out of the stipulation match, claiming that he himself would only be putting up his facial hair against Nash's mane. See, Y2J had already shaved off his goatee months earlier, so this new development made a mockery of the hair vs. hair stipulation, which was of course the joke… this time.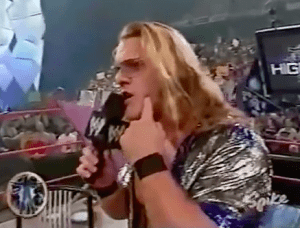 Nash had no time for such nonsense, though, having his own nonsense to present to Jericho in the form of high-larious Photoshopped images that are now John Cena's trademark. Kevin showed what Jericho might look like with, say, a Master Blaster haircut…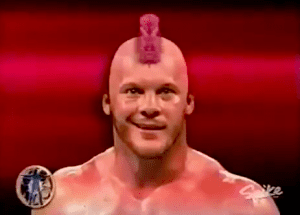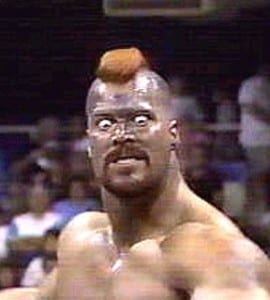 …or, as Nash preferred, completely bald.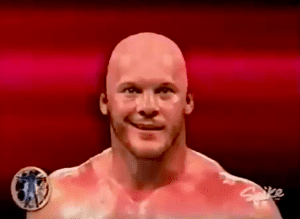 He then threatened to shave Jericho's head right then and there if Jericho didn't agree to a legit hair vs. hair match. Got that? Someone would be shaved bald the next week on Raw, no ifs, ands, or buts about it.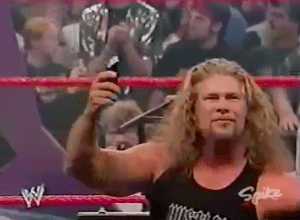 On the next Raw, Nash demonstrated how proud he was of his mane by showing up to the match with his hair bleached and poofed out like Father Time's Samoyed dog.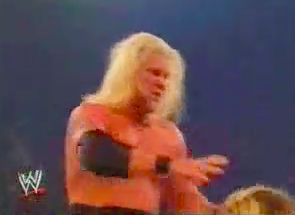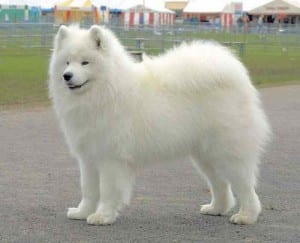 Mischief ensued, however, and Jericho ended up winning thanks to some underhanded tactics. This looked like big trouble for Nash, who was about to get shorn all the way to his scalp.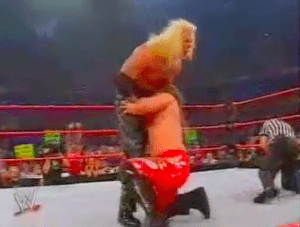 But Jericho, who had relished in the idea of shaving Nash bald, instead merely took the clippers and gave Big Sexy a quick trim.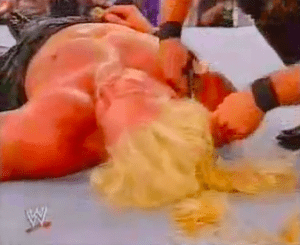 Nash, in turn, sold it like a grumpy child getting his first hair cut.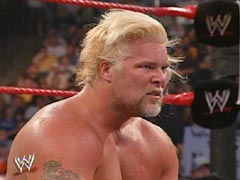 So instead of being "shaved bald," Nash suffered the indignity of getting his hair cut like a normal person. It appeared that Big Sexy simply couldn't man up and do what WOW: Women of Wrestling's Ice Cold had already done, and what Molly Holly and Roxxi Laveaux would do in the future.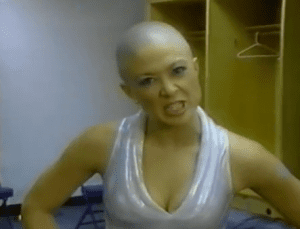 Compare Big Daddy Cool's cut to these legit chrome domes…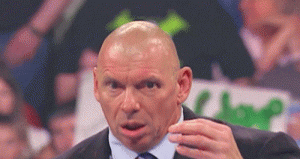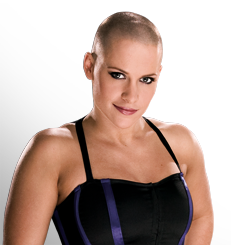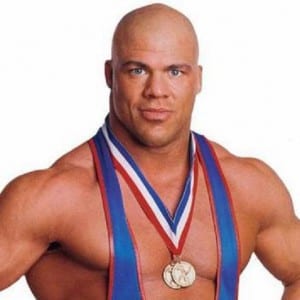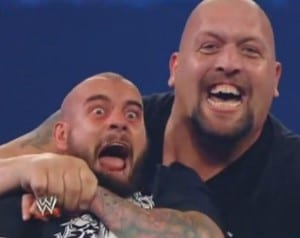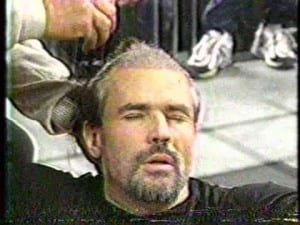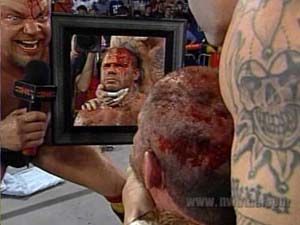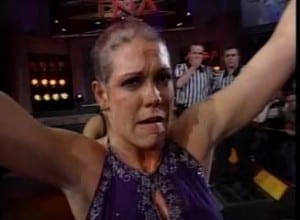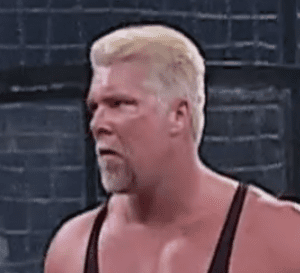 …and Nash's post-match haircut sticks out like a torn quad.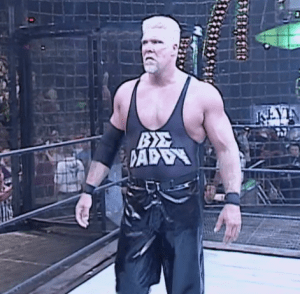 Nash spent the rest of his WWE career (all six days of it) with a decidedly un-shaved head, and neither Jericho nor the announcers gave him any grief for clearly violating the agreed-upon stipulation.
It turned out, the minor hair-trimming incident was just an excuse for Kevin Nash to cut his hair for his role in the film, The Punisher.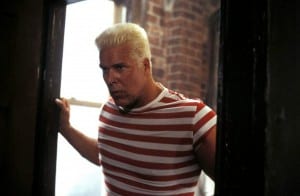 And yeah, that's a pretty pathetic reason to renege on a promise to the fans that the loser would get his head shaved, but it could have been worse: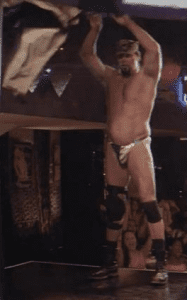 Imagine what he'd have to shave had he been preparing for Magic Mike, instead.