In 2021, Anthony Ogogo and Cody Rhodes waged the biggest British-American conflict since the Revolutionary War.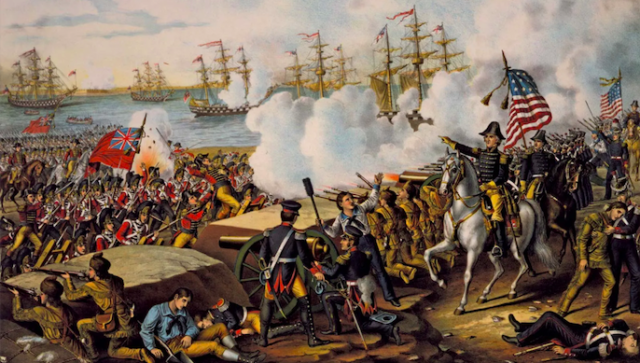 It started when the Olympic boxer Ogogo delivered what was in many ways a gut punch to Rhodes — a right hand strike to his abdomen.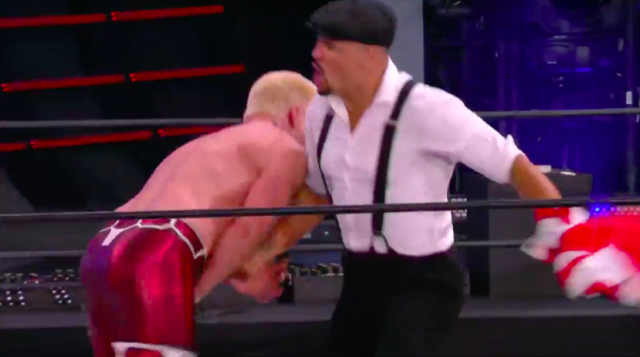 The Englishman added insult to injury by draping the Union Jack over Cody Rhodes's limp body. The act so flustered AEW's social media team, they still haven't fixed their typo.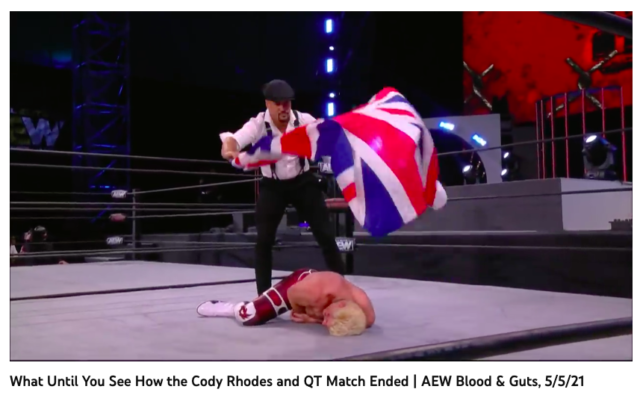 From there, in promos and in tweets, Ogogo criticized the American Nightmare's beloved country (America), blasting everything from its healthcare system to its immigration policy to how it deals with the legacy of slavery.
Cody Rhodes, not taking this lying down, set out to rebut his British rival's insults. Problem was, he wasn't sure how the rest of the audience actually felt about those criticisms, which is why his big patriotic promo didn't say much of anything at all.
The promo
In wrestling, great promos feel off-the-cuff and natural. Bad promos feel memorized and stiff.
This promo felt workshopped and focus-grouped by a team of consultants.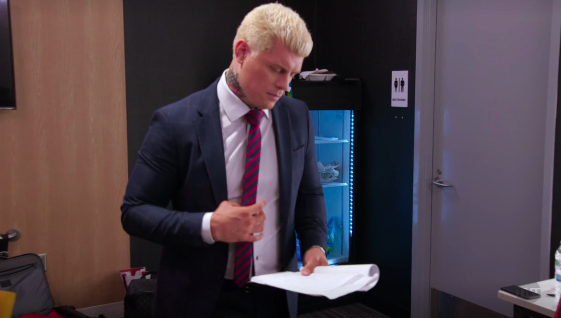 Like a politician announcing his candidacy before picking his platform or even his party, Cody Rhodes spoke in the vaguest of generalities.
He began his big speech addressing some of America's issues: its two-party system, its 2020 election, its national anthem protocol. Mind you, he didn't actually say what he thought about any of those issues — that might spark conflict! But rest assured, he agreed 100% with you, the viewer.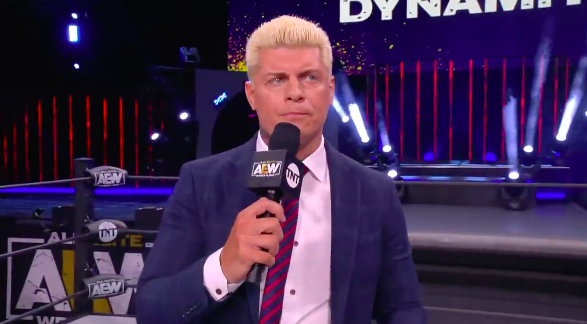 It brought to mind the inspiring words of former Kentucky governor Steve Beshear:
"I'm a proud Democrat. But first and foremost, I'm a proud Republican. And Democrat. And mostly, American."
Cody Rhodes admitted that for some, to love your country was old-fashioned, uncool, real Melvin.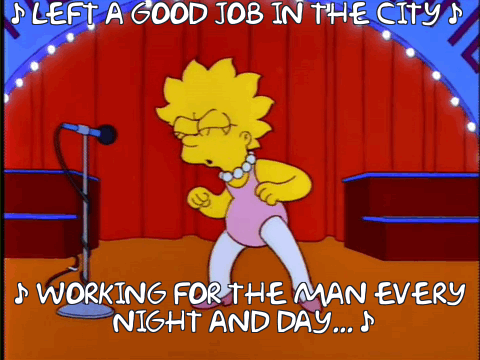 Now, if Rhodes had then broken into a rousing rendition of Proud Mary, this segment would have been an all-timer. But instead, he took it right to Anthony Ogogo.
Then took it right back. Then took it to him again. Then took it right back.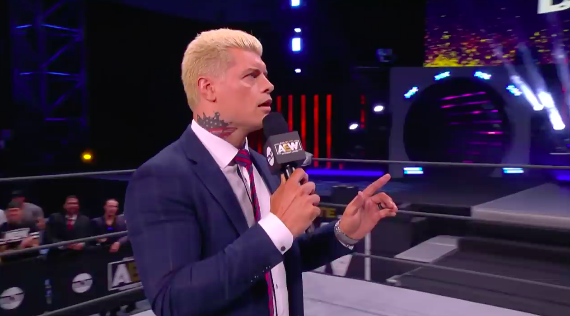 Ogogo, said Rhodes, was a hypocrite for talking smack about the USA while making American money.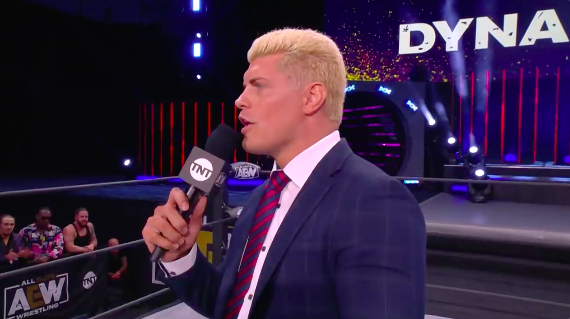 Which was his constitutional right, he clarified.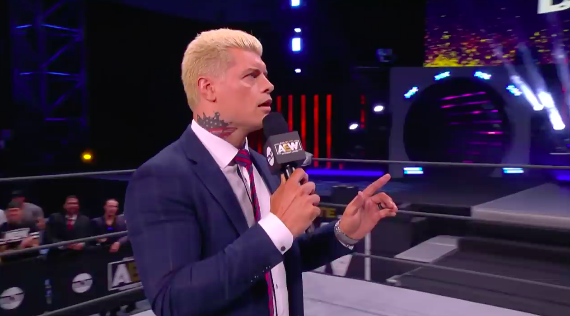 But Ogogo was living the American dream, not "the England dream".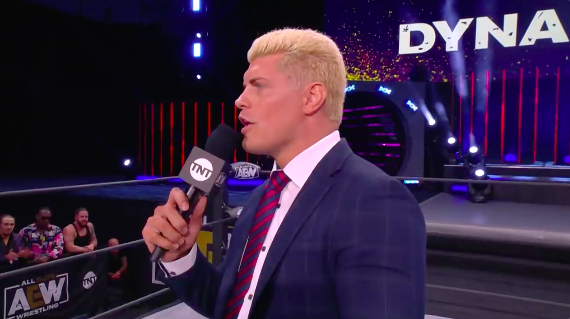 Which was not to say that England wasn't a fine country with many great wrestlers, he added.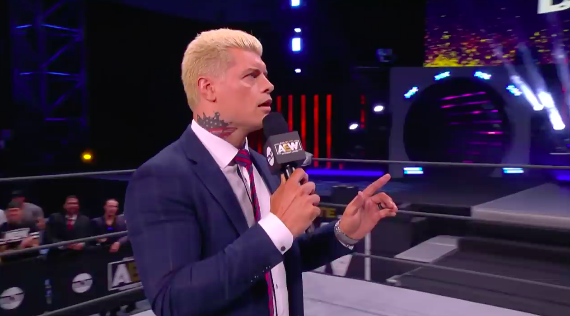 Then he quoted a country song about the greatness of America.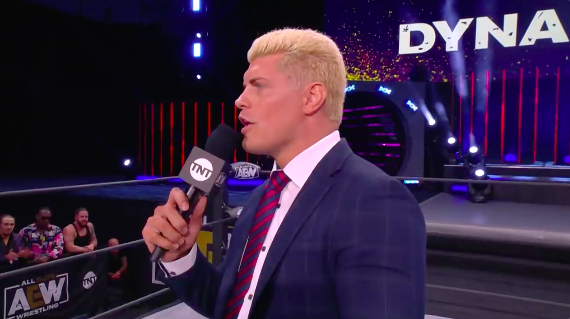 But it was by Willie Nelson.
Cody Rhodes then talked about the great things done by immigrants to the United States. If it weren't for the American dream, we wouldn't have Bruno Sammartino or the single-piece bumper to enrich our lives.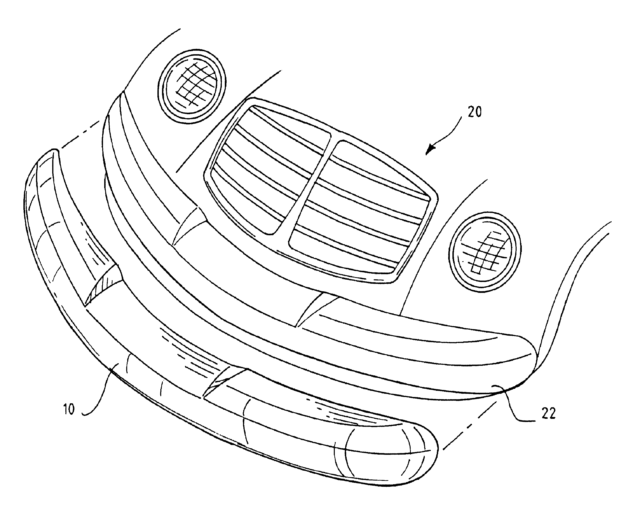 If that last part sounded out of place, recall that it was Tony Khan's dad who invented that. So at least Cody understood his backstage audience.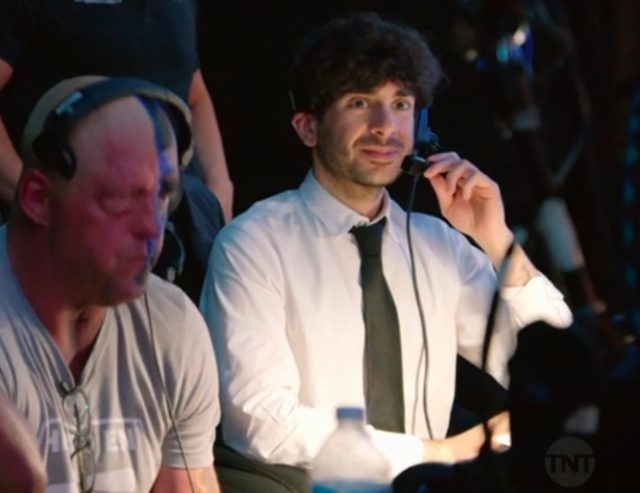 Then Cody made it personal for himself. In his home state of Georgia, there was racial segregation until 1961. But sixty years later, he and his wife Brandi would have a little girl together. See, Brandi is Black, while Cody, despite being the son of Dusty Rhodes, is white.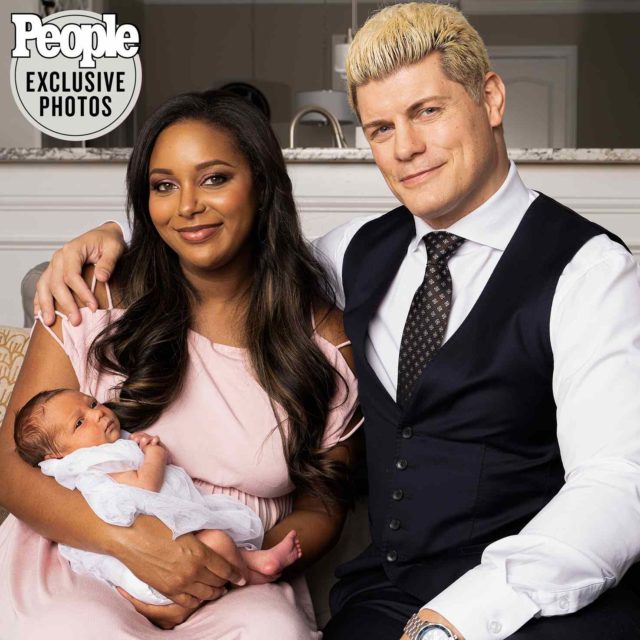 For the record, Cody was not saying he'd single-handedly solved racism — his wife played a big part, too.
And as a soon-to-be father, Cody Rhodes could not stay quiet while a foreigner like Anthony Ogogo claimed Americans drove like Mr. Bean.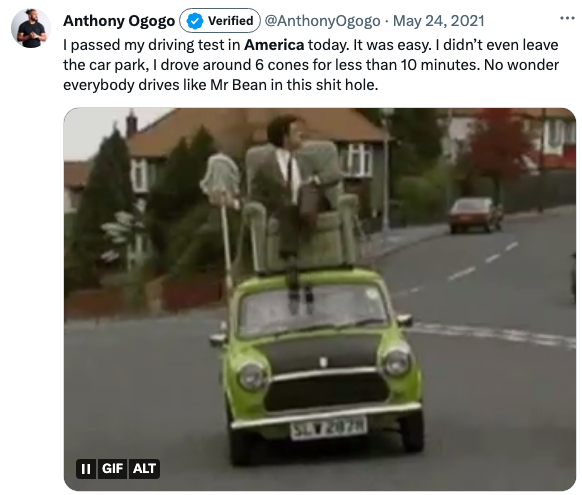 Between mixed metaphors about swords and princesses and the USA, Cody declared that he, normally "The American Nightmare", would wrestle Ogogo as "The American Dream".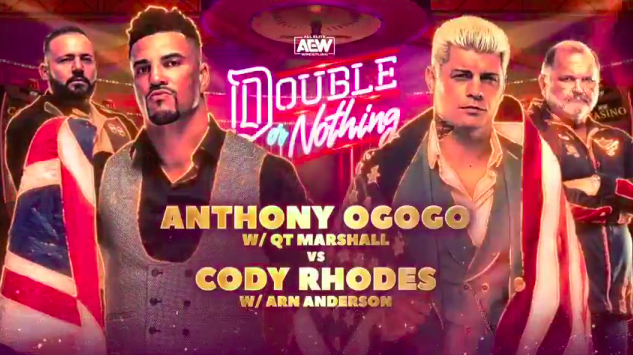 It would be an uphill battle for Cody Rhodes, whose promo was so poorly received that he risked the fans' support going to Ogogo.
The weigh-in
But before Rhodes and Ogogo could do battle, they had to find out how much each guy weighed. And AEW had just the man to find out: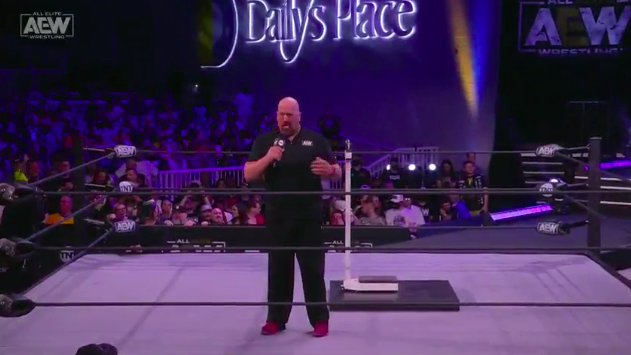 Paul Wight.
It was a special Friday night Dynamite, just two days before the Double or Nothing pay-per-view and the last chance to sell fans on the PPV…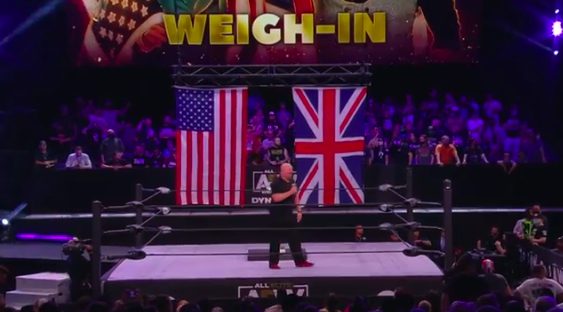 …yet Tall Paul promised there would be no shenanigans during this weigh-in. Wink, wink.
Little did fans know, he wasn't kidding!
And so Anthony Ogogo came out with his entourage representing the UK.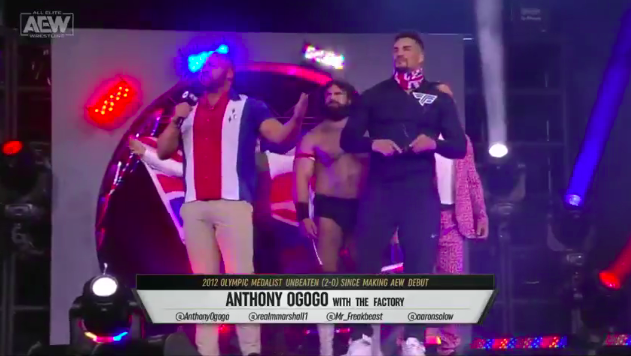 And Cody Rhodes came out with his entourage, representing the USA.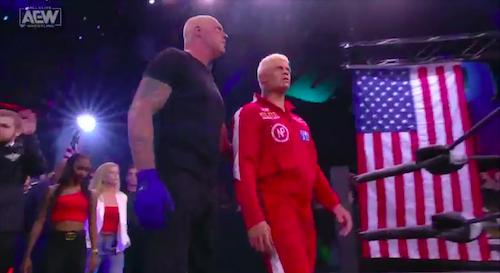 And Cody stripped down to his skivvies and stepped on the scale.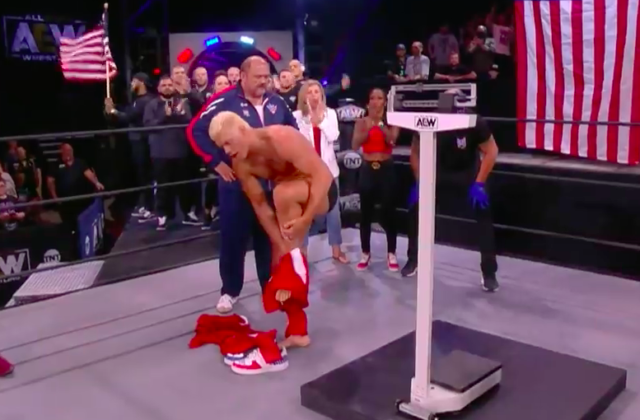 And Tall Paul adjusted the scale. And adjusted it. And adjusted it.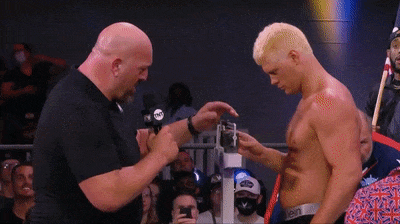 While Anthony Ogogo paced around, the former Big Show moved the sliders back and forth like he was turning heel and face.
And remember: nobody cared if the weight was correct or even if the scale was properly leveled. Wight could have just let the scales tip and announced a kayfabe weight, and the only person who'd notice would be some loser nitpicking wrestling segments for laughs online.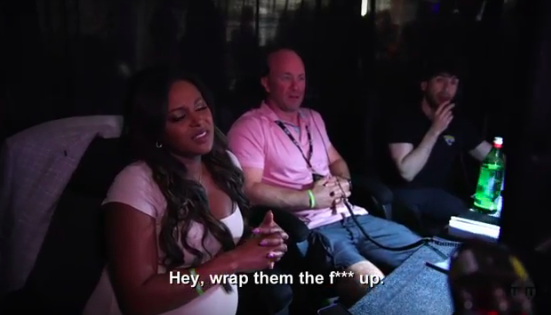 Finally, Wight called it a day, declaring that Cody weighed 218 pounds.
There was only way to celebrate such a hard-earned but inconsequential feat: FIREWORKS!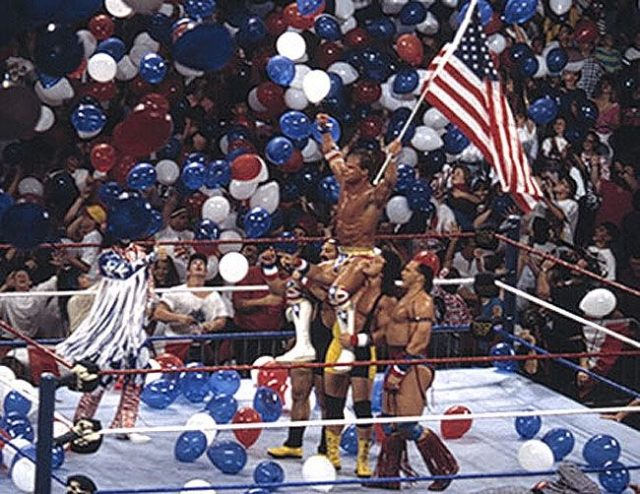 As much as the sound of fireworks was the perfect, ironic way to cap off such a tedious segment, it was unintentional — Jacksonville's minor league baseball team had set off the pyro after a victory.
And besides, we were only halfway done!
Anthony Ogogo, proud Brit, stripped down to his Union Jack boxers.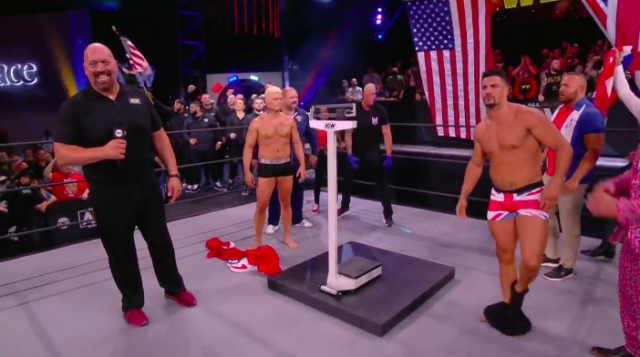 Paul Wight got right to work, hunching over the scale so you couldn't see it, toggling the weights to produce another accurate measure.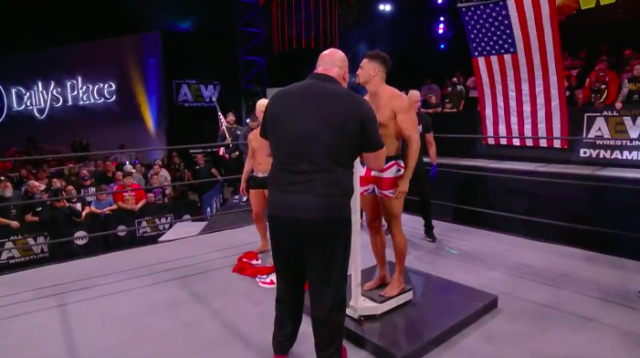 Forty-five seconds of TV time later, Paul announced Ogogo's weight at 219 pounds.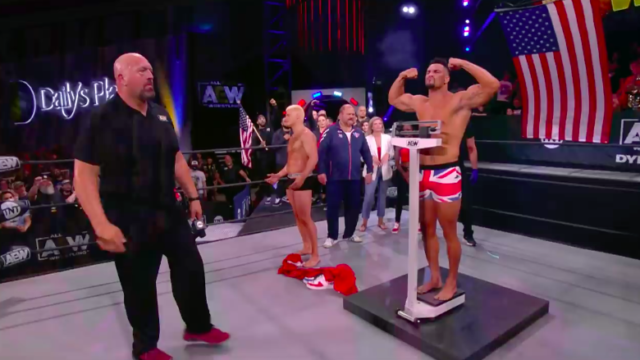 So there you had it: two wrestlers with average builds weighed almost the same. Fascinating!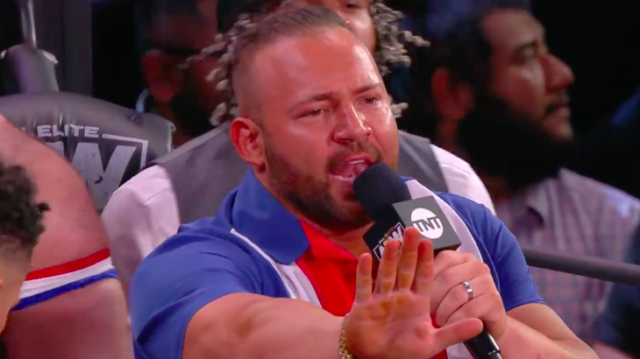 But when Wight tried to wrap up the segment, QT filibustered for over a minute about how Ogogo outweighed Cody Rhodes and therefore had victory…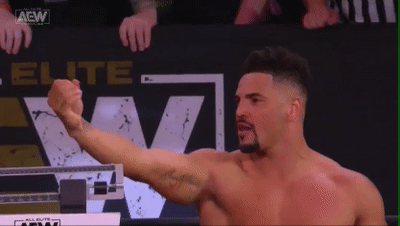 …in his hands at Double or Nothing.
This led to dueling cheers and boos as Cody and Anthony took turns posing in the corners.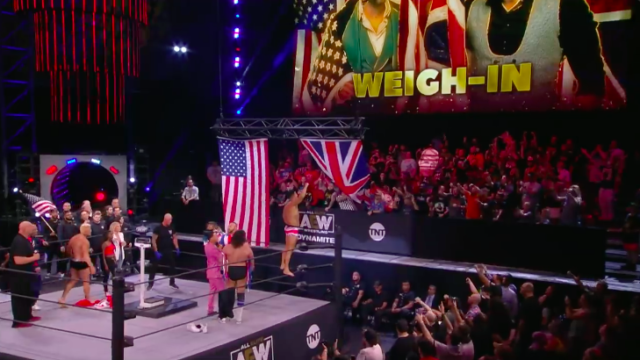 Meanwhile, an AEW referee peeled back the UK flag so fans in that section could actually see what was going on. Which was nothing.
Ogogo and company left the ring, and Cody thanked Paul Wight. As he should have — Wight presided over the only weigh-in, contract signing, or verbal debate in wrestling history not to descend into violence.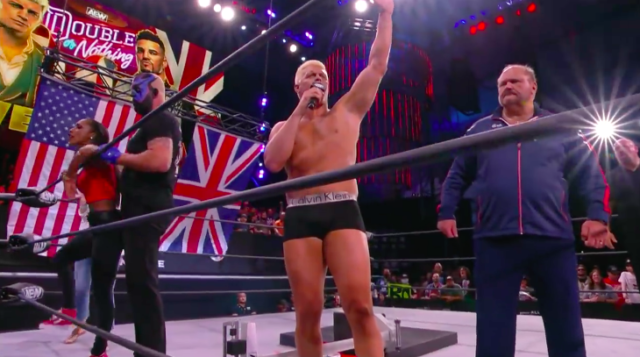 The only exception was Aaron Solow kicking over the scale off-camera, which was supposed to be the payoff to this whole segment. Yes, really.
Those who bought the pay-per-view despite this segment saw Cody Rhodes march into Double Or Nothing…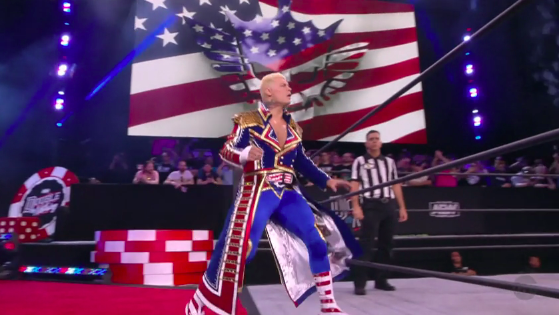 …decked out in red, white, and blue and fueled by apple pie and single-piece bumpers…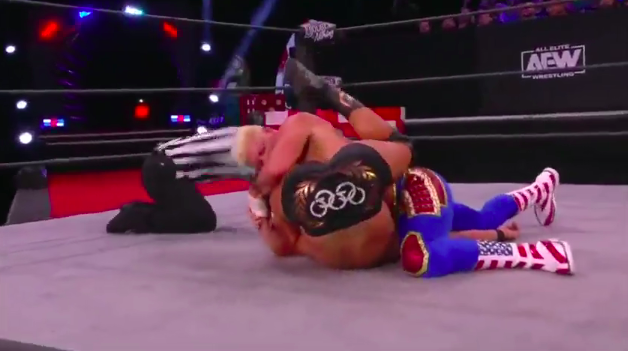 …and beat Ogogo in eleven minutes, or about half as long as it took Paul Wight to weigh him.