I'm often asked over the years what Inductions have brought the most backlash from my fellow Crappers, and DA MOUNTIE is always near the top of the list. So many folks have fond memories of Jacques Rougeau's over the top theatrics that they can't see how he could possibly in any way, shape, or form, be WrestleCrap. And after reading today's article for "From the Pages Of…" I kinda see their point!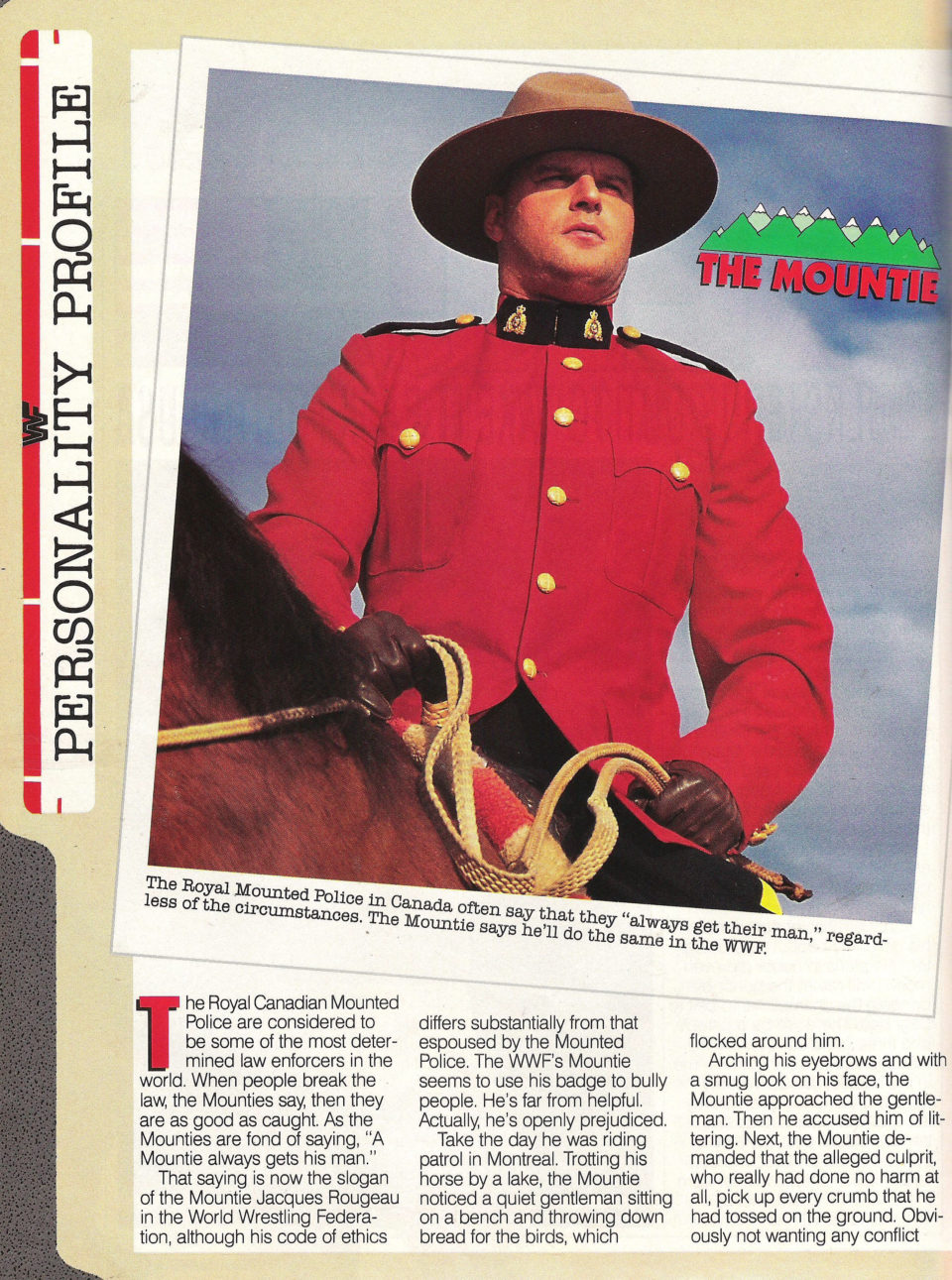 A personality profile from the March 1991 issue of the Official WWF Magazine, we get not only the backstory of the actual Royal Canadian Mounted Police, but also what amounts to a day in the life of the WWF version of a Mountie. For you see, on this particular occasion Mountie Jacques was riding patrol in Montreal and saw something so heinous he had to step in – a "quiet gentleman" was throwing breadcrumbs to birds. There's only one word for that – littering!!!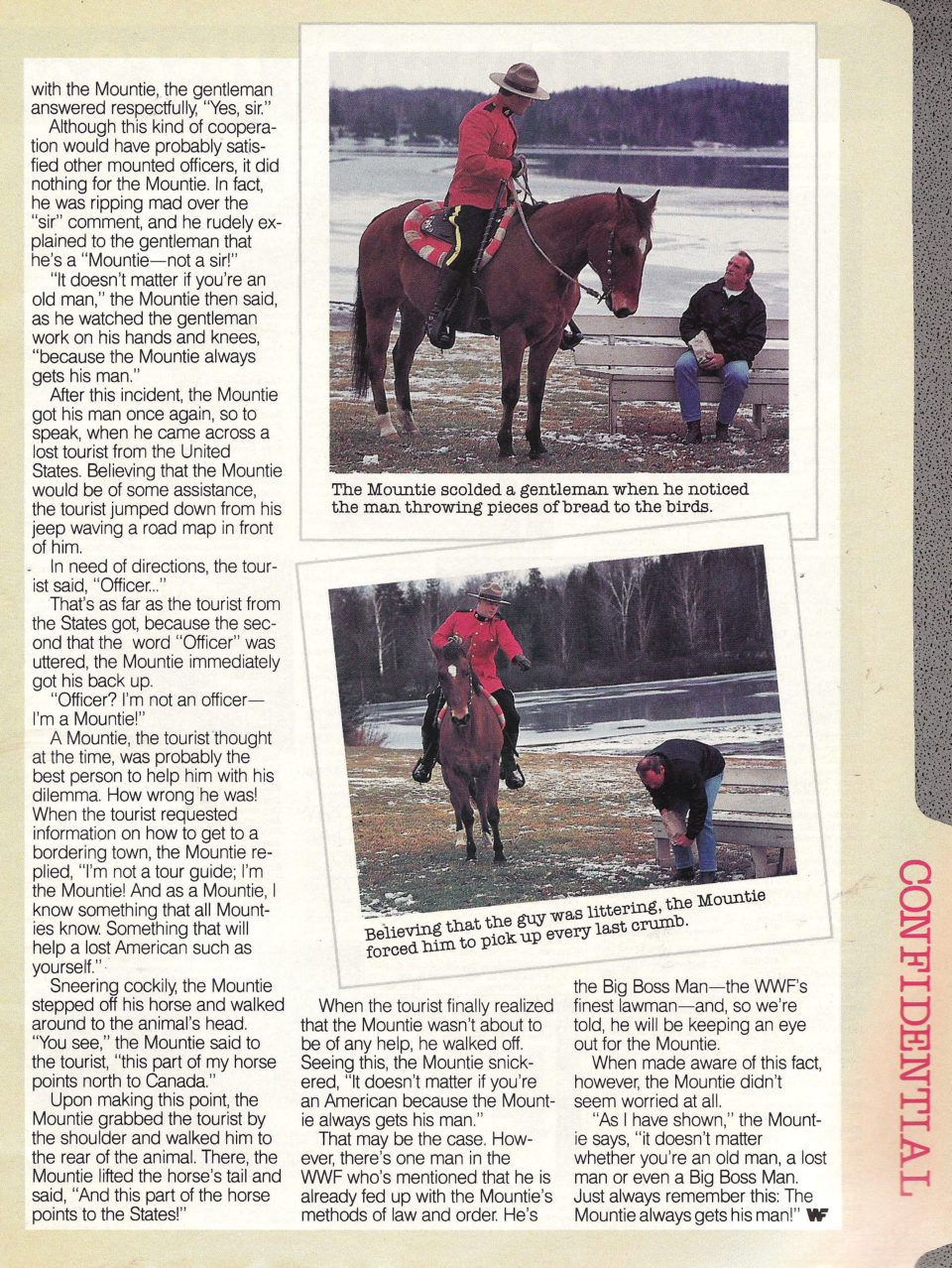 Despite having picked up every last crumb, the Mountie was incredibly, no wait, RIPPING mad over the fact that this old geezer called him "sir". And then…AND THEN…some geek from the USA tried to interrupt the patrol by asking him for directions. Not only that, he had the temerity to call him Officer. He's not a SIR. He's a MOUNTIE. Get it right ya morons!
Still, he fulfilled his duty of being a helpful fellow by explaining where north and south was. He did so by taking the American by the shoulder right up to the horse's snout and telling him that points north. He also took him to the horse's tail and told him "this part of the horse points to the States!" Hopefully it didn't lift the tail.
Yeah, I may have been wrong about this one.