July 1991 – WWF Magazine
Not sure if you knew this but Vince Mahon has something of a fetish for largely, muscley, oily men. I know, I know, that's kinda shocking, but pretty sure it is true. In fact, I present this article from the July 1991 WWF Magazine as proof.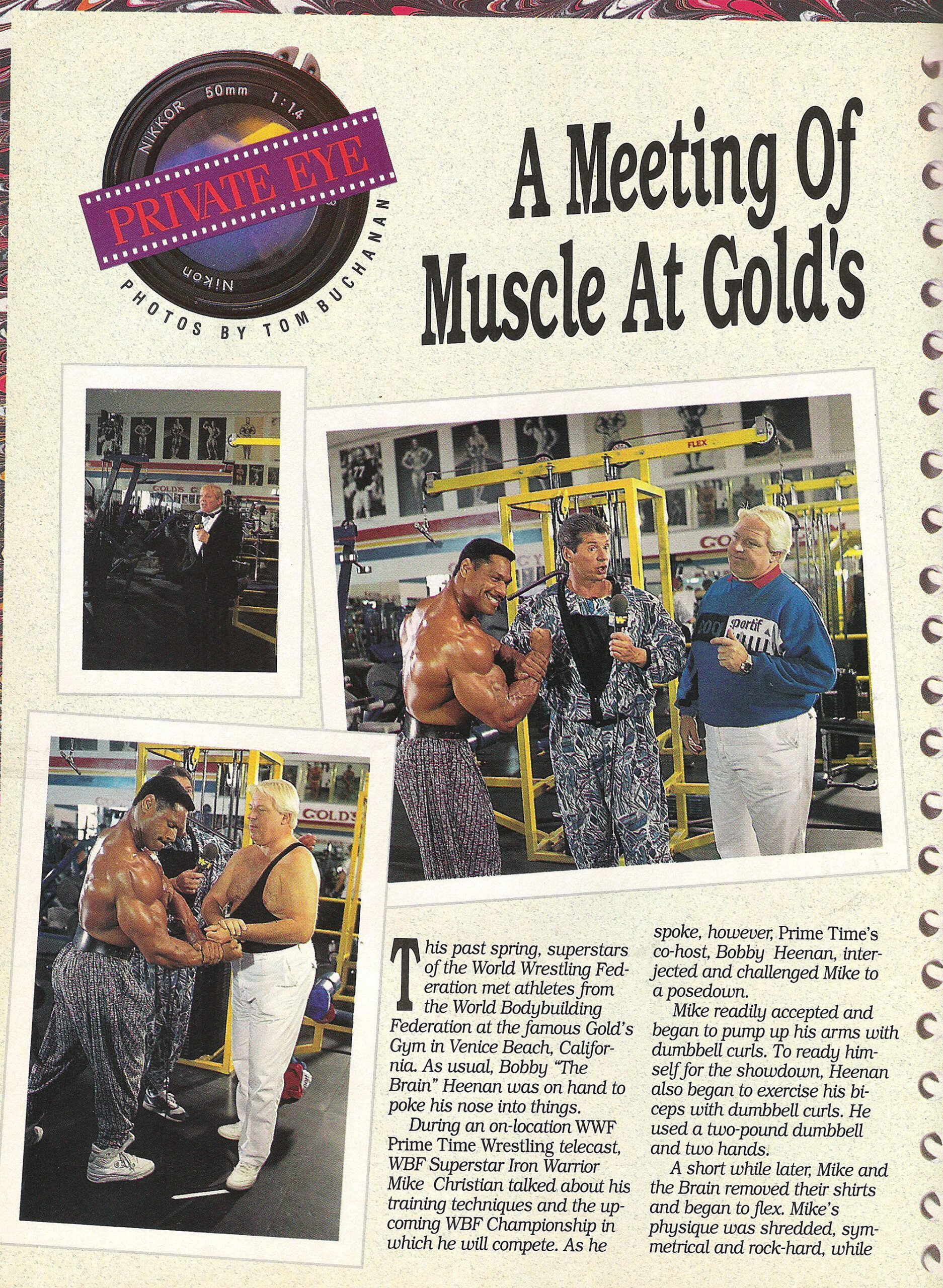 Entitled "A Meeting of Muscle at Gold's", this tells the story of an episode of Prime Time Wrestling wherein Bobby Heenan meets up and challenges World Bodybuilding Federation competitor to a pose down. I have but two questions: 1) how do I have no recollection of this and 2) why have I never inducted it? Rest assured, I will be correcting that in short order!
Also, the last sentence of this page reads less like something out of a wrestling magazine than Penthouse. "Mike's physique was shredded, symmetrical, and rock-hard" is so lewd I am hoping Netnanny doesn't block this site.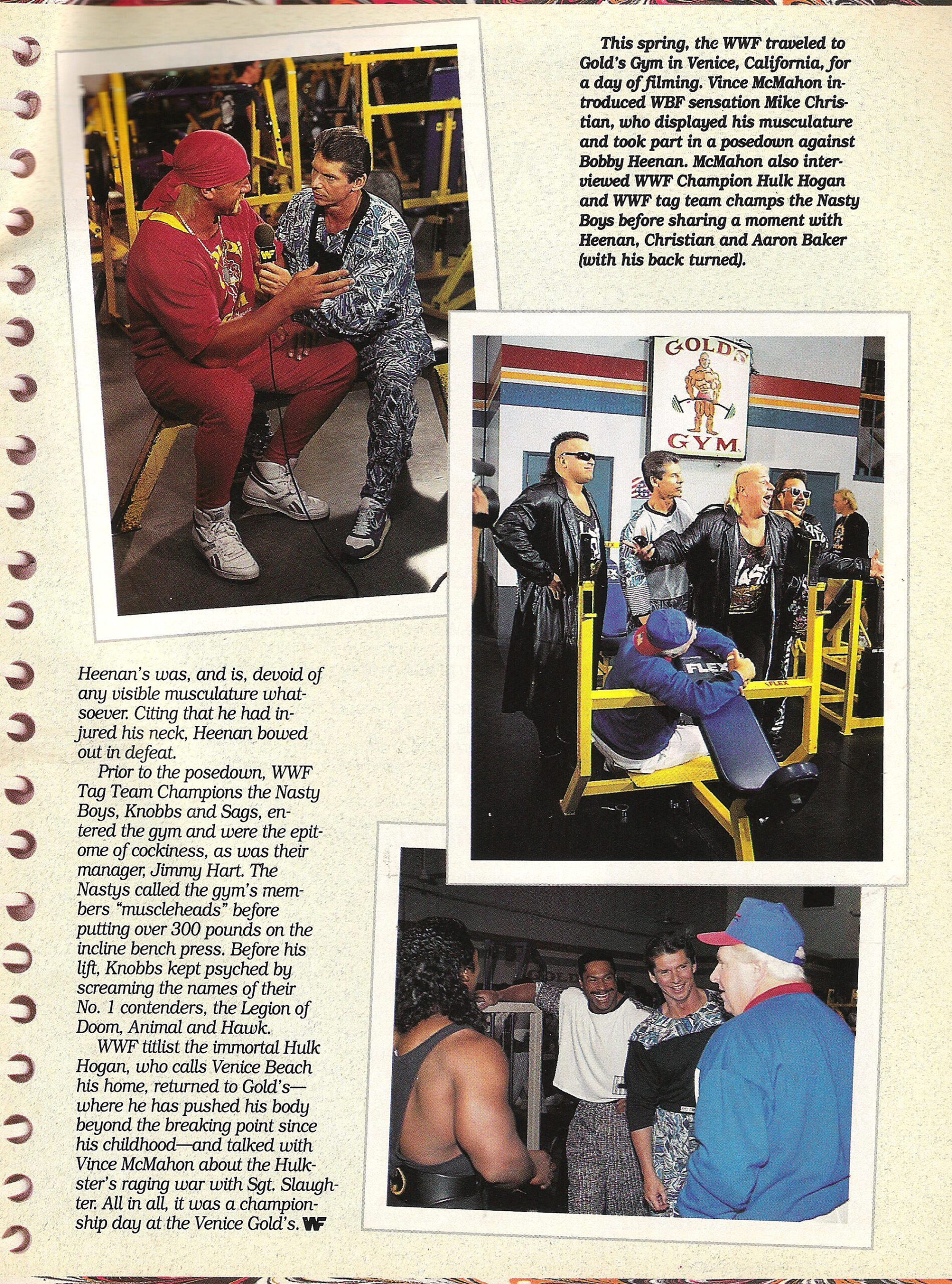 As if that wasn't quite creepy enough, that picture of Hogan and Vince is very bothersome. Vince looks like he's going to boing out of his Zubaz as he gazes into the Hulkster's eyes. Is he going to hop on his lap? Gross.
Regardless, this was apparently a "championship day at the Venice Gold's." Well, it was for Vince at least!