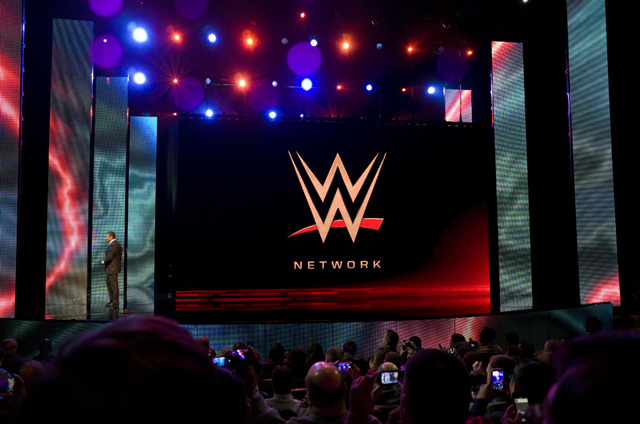 As if the lure of every WWE, WCW, and ECW PPV that has ever existed (personally, I'm holding out for UWF Beach Brawl) being made available on the Network, WWE revealed a list of regularly scheduled programs that the streaming channel has to offer. Among the programs being made available:
-NXT
-Best of Raw and Smackdown, featuring memorable episodes
-Raw and Smackdown pre and post shows, which hopefully feature the same lit-up Ric Flair that made the Royal Rumble better than it deserved to be
-Countdown, similar to NFL Network's Top Ten and MLB Network's Prime 9
-The entire Hall of Fame ceremony, free of the edits WWE would attempt to make if it were on the USA Network ("He's not inducted by a McMahon or a celebrity? We can cut it.")
And more. So yeah, hit up your human resources manager and ask how much sick time you have. Not sure what your employer's policy is on bartering blood for vacation days, but it wouldn't hurt to ask.
(Follow Justin on Twitter. E-mail and all suggestions for 'Crap Newz' to him as well at wrestlecrapjrh@gmail.com)