(Backstage, at Old School Raw on March 4)
I gotta admit, I never thought we'd be here, side by side, on good terms once more.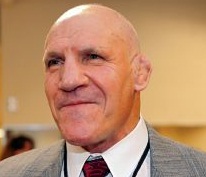 Yes, yes, it is certainly strange, but I must admit that it's a good feeling, such that things have come full circle in a very positive way. A very persuasive man married your little Stephanie, you know.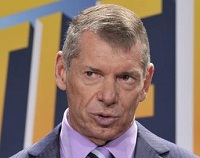 That he is, a real mind scrambler, that Paul. He once convinced me that letting him run with the World Title for nine months while doing a jacked-up Ric Flair impression would save Raw's ratings! We had a good laugh over that in hindsight.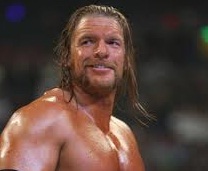 Oh, so it was a joke, was it? Who else thought it was funny?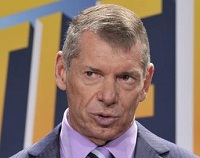 Well, if my memory's true to me, it was during your 2005 hiatus. It was over dinner with, let's see….Bradshaw…..Orton…..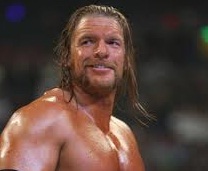 *typing into Dell Axim* "Fire….Bradshaw….make Randy…..take piss test….daily…."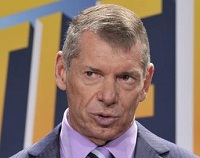 Oh, and uh, Eddie and Shawn were there too.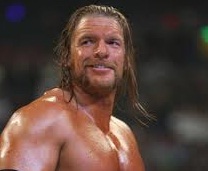 *typing* "Repossess…..headstone…..knock….Shawn's other….eye crooked…..with hammer"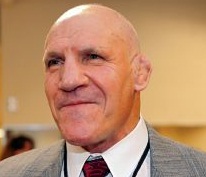 Umm….so you gentlemen invited me here to meet the boys, yes?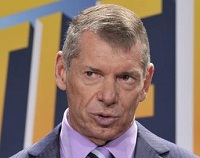 Absolutely, tonight is OLD SCHOOL RAW. We configured the arena to look exactly like a classic WWE broadcast, and have brought in some classic names from the past, mostly the 1980s. It'll be just like you remember it!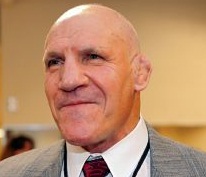 Oh geez, I'm not going to find any dirty needles in the urinals, am I?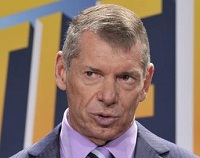 No, no, absolutely not. We've changed with the times, and have implemented a very stringent drug policy in order to keep our performers clean, and there are no exceptions.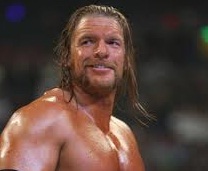 LOL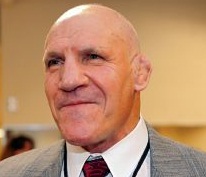 I don't see the humor in that at all, what is so funny?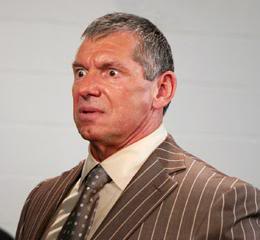 Yeah, Paul, man whose lifetime depends on how well I manage the company's finances in the immediate future, what IS so funny?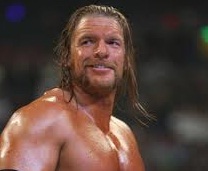 Oh, uh, nothing, just umm….just something funny Kevin Hart said….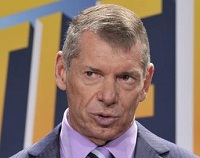 Ha ha, I figured. Kevin was always the funniest Hart, what with his bad booking ideas and always undermining Bret. Well, Bruno, let's take that tour, shall we?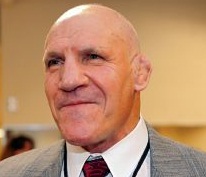 Yes, I'd like that very much.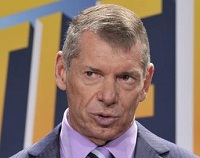 One thing you'll notice in today's modern WWE is the amount of freedom bestowed upon our talent. With social networking taking over the world, it's imperative that we reach the fans as many ways as we can. Since creative doesn't work 24/7, it's up to the men and women on TV to be creative in reaching the fans, as well as making themselves noticeable.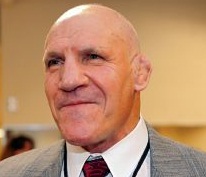 Of course, of course. What's going on in this room here?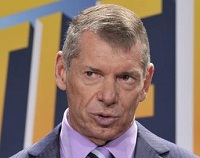 This is the writers' room. Sometimes performers will stop in, just to tweak their scripts for the night, or pitch ideas that they feel would work on the program.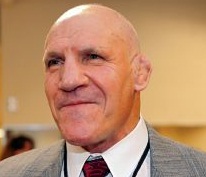 It doesn't seem very pleasant in there….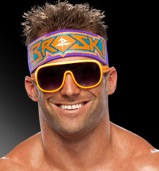 PLEASE, DAVE, LISTEN! WHAT DO I HAVE TO DO?! I REACH MORE FANS ON TWITTER THAN MOST PEOPLE, AND THE COMPANY TREATS ME LIKE GARBAGE!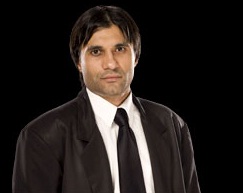 Look, Zack, I tried to reason with them, but they don't like you getting over in spite of their  attempts to keep you low on the totem pole!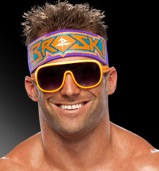 I wrote a hit song! I got "Broski" over as a term, as well as WOO WOO WOO YOU KNOW IT! And I job. Every. Freaking. Time!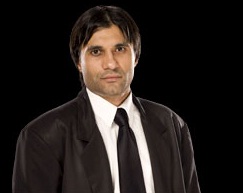 Zack, let…..let go of my arm, you're….YOU'RE HURTING ME, ZACK! Zack, you're twitching!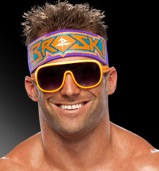 Wendy, I'm not gonna hurt cha. I'm just gonna bash your brains in. Gonna bash em RIGHT THE F–K IN.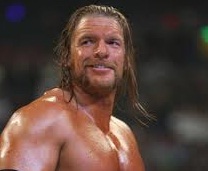 *shuts door on creative room* They're, uh, filming a pre-tape for later. They're just in character, Bruno, nothing to get upset about, ha ha.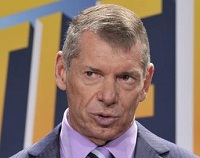 *whispers to Hunter* Who WAS that guy?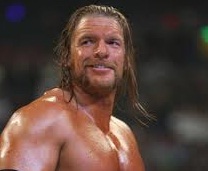 *ignores Vince* So, uh, Bruno, why don't we go meet the boys? You know, the ones who aren't uh…in character, and possibly wielding axes….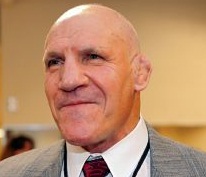 Yes, that sounds good. I really hope I can meet that Daniel Bryan. I would have LOVED to wrestle him in my day. Drug-free and a man of good character and fortitude!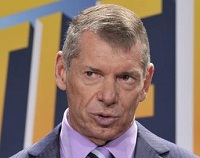 Ha ha, well I assure you that our OTHER performers are of good character and fortitude, and most of them are over six feet tall! In case you were worrying that they'd be too short to be worth your time or anything.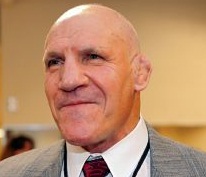 It's alright Vince, I'm not as infatuated with size as you are known to be. Just as long as they're good souls that promote a respectable environment, I'm happy to meet them.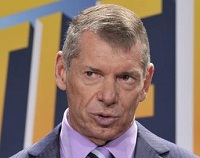 You'll have no problems here; World Wrestling Entertainment is ALL about respectability!
Mr. McMahon, I have a question regarding tonight's segment–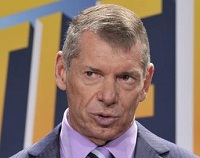 Ahh yes, of course! Dutch, you know Bruno. Bruno, Dutch here is working as a manager under the name Zeb Coulter.
Good to see ya again, Bruno. Anyway, this will just be a second. According to this script, I'm supposed to hit Tito Santana with the inflatable raft, and then Jack and I break the boat paddle over Pedro Morales' back. Shouldn't we hit Tito with the paddle instead? Pedro's older and I don't want to risk hurting him.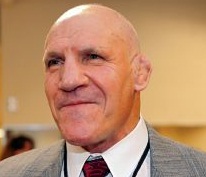 Boat….paddle?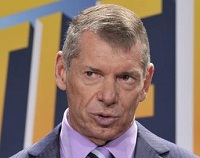 *oblivious to Bruno* That would be fine, Dutch! Oh, how did the pre-tape go at Old Country Buffet?
Not as bad as I thought it'd be. For the $5000 check you gave us to give em, they were willing to let us spit all over the taco and burrito display and yell "WE THE PEOPLE"! Alright, I'll get going. I gotta do some practice throws with the raft….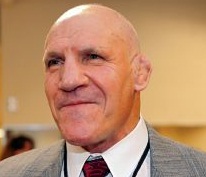 Now did I hear him correctly?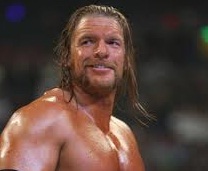 Look, Mr. Sammartino, it's not meant to promote racism. You know when the heel says it, he get his–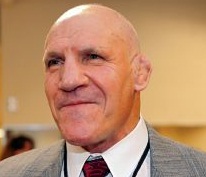 Not that, no, he said he and "Jack". Is that the same Jack that I read about had been caught with drugs in his possession?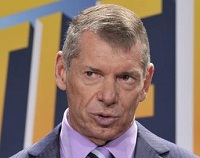 ……..errr.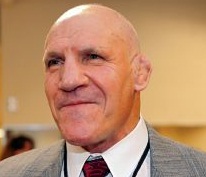 Paul had said to me that you guys weren't tolerating such nonsense anymore. You're not actually using a criminal on your program without punishing him, are you?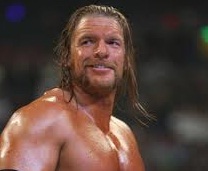 No, why, of course not! Dutch calls everyone "Jack"; he's an old hipster doofus that way.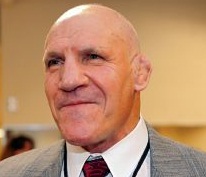 Ohhh, I get it now! My apologies! It's like when Terry Garvin used to call the kids on the ring crew, "Scrumptious", yes?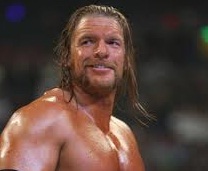 Er, something like that, sure!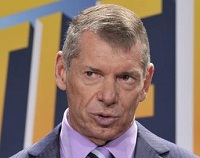 *under his breath* Except Geraldo and the New York Times aren't up my ass….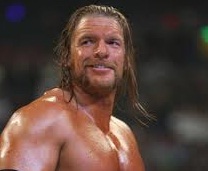 Listen, Mr. Sammartino, we wouldn't even think of promoting an unhealthy lifestyle, along with any double standards that would go with it. The rules apply to all. We're not a company that obsesses over bodies anymore–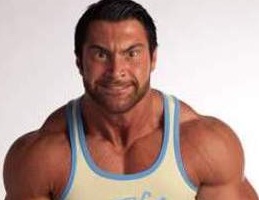 Triple H, you wanted to see me in regards to my return angle?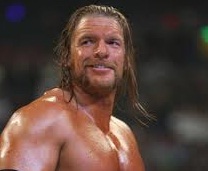 *through clenched teeth* Mason, if you love me, you will run while I cover Bruno's eyes and convince him he's seeing things–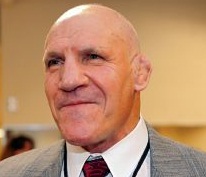 HEY, I KNOW THIS JERK!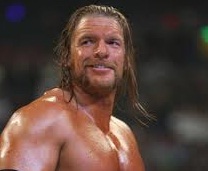 Oh boy….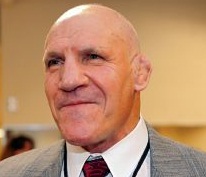 You gave your telephone number to my granddaughter when I visited this show when it was in Pittsburgh years back! She was still in high school, you sick imbecile! I told you then, Mr. Batista, and I'll tell you now–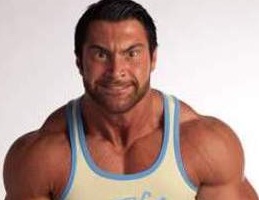 Woah woah, I'm not Batista. I'm Mas–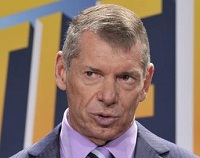 Uh–yeah, I'VE HAD IT WITH YOU BATISTA! LOOK AT YOU, ALL JUICED TO THE GILLS! WHAT DO YOU THINK, THAT'S GOING TO IMPRESS ME?!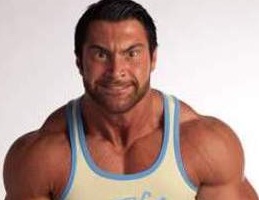 But you're the one who sent me that lactating deer hor–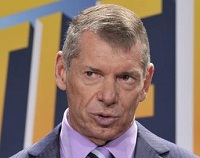 BUT NOTHING! YOU'RE SUSPENDED INDEFINITELY! SOMEONE ESCORT THIS IRRESPONSIBLE YET PRECOCIOUSLY STRAPPING LAD OUT OF HERE!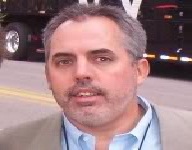 Come on, Mason, I'll show you the door. It's really windy, so you might wanna remove that shirt before it gets creased against your pecs….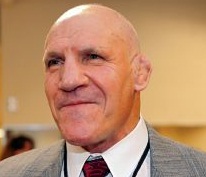 Wow, Kevin, you never bothered to get your teeth fixed?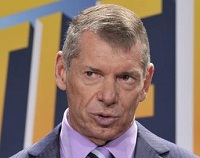 Look, Bruno, how about we just go to the locker room. I'm sure the kids are just DYING to meet you!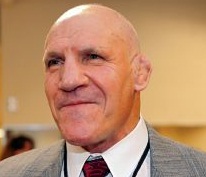 Well, ok, but I have to admit, I'm not sure how many of them are going to remember me. I mean, it's been over 30 years since I did this full time, and that's before a lot of them were born.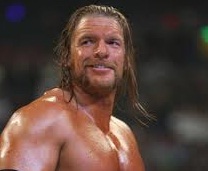 Mr. Sammartino, you're the LIVING LEGEND. There are NBA players today that weren't alive when Magic Johnson hung em up, and they still know about the Showtime Lakers! Any student of the game would recognize you and your greatness.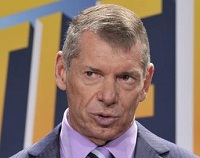 And you can rest assured that today's group of superstars are VERY reverent to their elders, those who paved the way for them.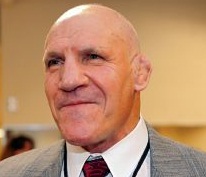 Well, I suppose my fears are all for nothing then….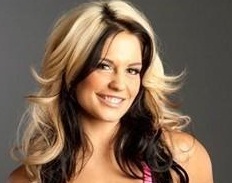 Hey Vince, hey Hunter, hey……?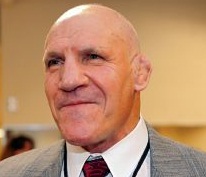 Well hello there young lady. It's an honor to meet you!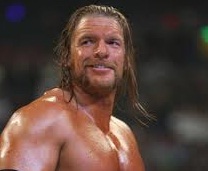 Come on, Kaitlyn, sure you know a HALL OF FAMER when you meet one!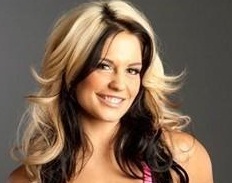 Oh…..OH! Oh, right! I'm sorry, it's just been a hectic day! You're….uh, heh, I'm sorry, I'm not so good with names! Ummm…..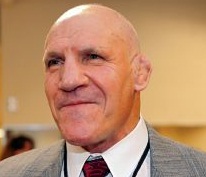 Ha, it's ok. I'll give you some hints. I held the world title twice for a combination of 12 years, sold out Madison Square Garden close to 200 times….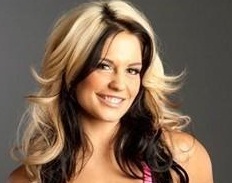 Umm….*nervous giggle*…..Superstar…..Billy…..Dibiase?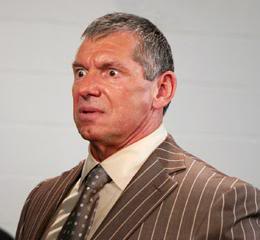 *FACEPALM*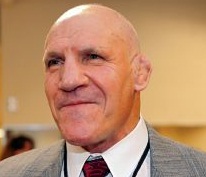 *to HHH* I thought you said they knew who I was?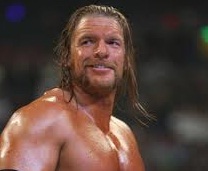 Well, we don't hire the women for their zealous fandom, I'll admit that….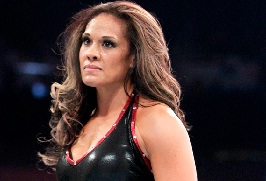 C'mon, Kaitlyn, you don't recognize Bruno Sammartino? I'm lucky to have had a father who knows Bruno teach me about all of the wonderful things he's done for this sport.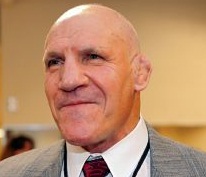 That's very touching, thank you Mr. Iaukea. I was sad to learn of King Curtis' passing, he was quite the character!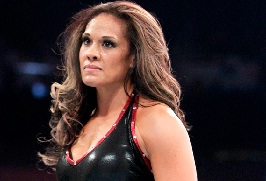 …………….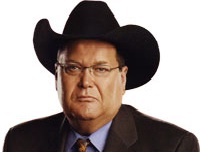 Well well, I thought I sensed greatness in this corridor.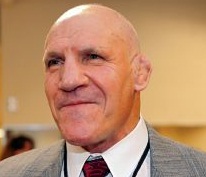 Jim, it's so good to see you again!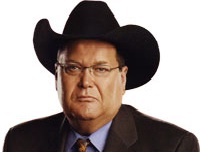 The feeling is certainly mutual. I'm so glad you agreed to the Hall of Fame. I know you and Vince here have had your differences, but to have a WWE Hall of Fame without you is to have an American history book without Lincoln.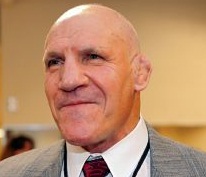 Well, thank you, that is so kind of you say, especially after the day I've been having. I'm glad somebody remembers what I contributed! Do you know how hard it is to have given and given, and then wake up one day to discover you're ancient history, replaced by someone who lacks your drive, passion, and natural abilities?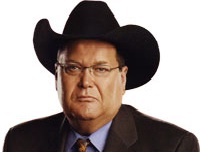 I've had a feeling simi–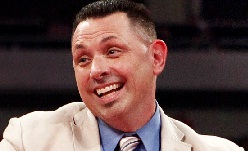 HASHTAG EMBARRASS JR! LOL JK. No really, tonight you're on commentary for 3 matches, and I'm totally not going to promote your barbecue sauce, because you won't do anything except take my fat jokes and write passive comments about WWE on your little blog. Which has NEVER trended worldwide, by the way. Anyway, gotta run. Gonna spend 5 minutes pretending to learn the difference between an STF and a crossface. Oh, hey Vince, Hunter, and…..wow, Sarge, you look different without the mustache. LATER BITCHES!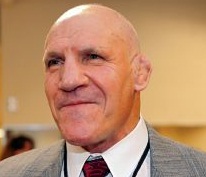 Who in the hell was that?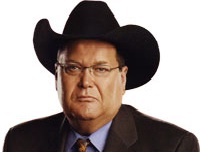 The "voice of WWE". If anyone needs me, I'll be cutting myself and pouring Main Event Mustard on the wound while listening to Enya….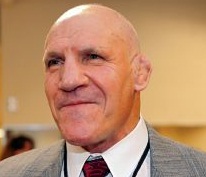 I won't lie, gentlemen, I'm feeling a little bad right now.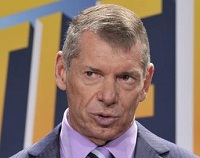 Ha ha, well, you shouldn't. We only humble Jim because he's a wrench in the works of the office. Trust me, nobody else around here is treated poorly. And that's because nobody around here has the inflated ego to do that!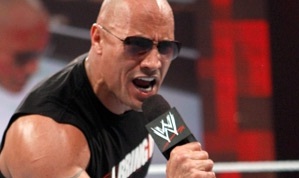 FINALLY! THE ROCK. HAS COME BACK……TO BUFF-ALO!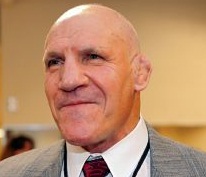 Mr. Johnson, the pleasure is all mine. Your dad and your grandfather were gre–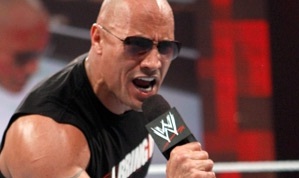 IT DOESN'T MATTER WHAT YOU THINK OF MY RELATIVES! Look, the fact of the matter is this: you, Bruno Sammartino, are locking eyes with THE GREAT ONE! And you're doing so, OBLIVIOUS TO THE FACT, that The Rock signed a no-eye contact, no-handshake clause when he came back. That means that The Rock DOES NOT HAVE to shake hands with your decrepit Abruzzi ass, nor does he have to acknowledge you with anything resembling respect!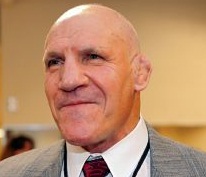 Oh, so is that how you want to play it, huh? Well, I may be 77 years old, but I can still dish out a beating as good as I ever could!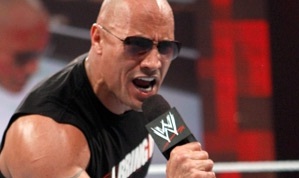 Is that right, Bruno? Well prepare to go ONE. ON ONE. WITH THE GR—gre—*cough*—great *slumps to the floor*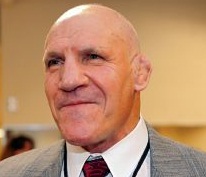 What the….?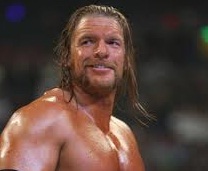 You said you were working on your cardio, Dwayne!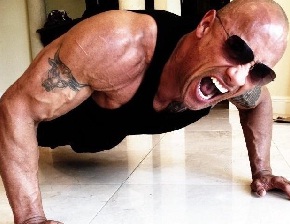 The Rock *wheeze* only *hack* skipped one pilates class. The Rock *COUGH* swears…..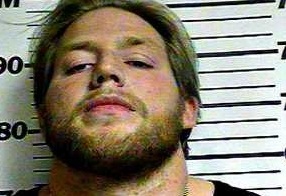 Woah…..Rock looks like he's swimming. That's crazy man.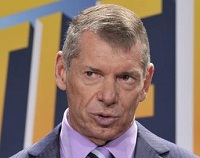 Oh s–t….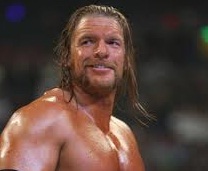 *clenched teeth* This isn't a good time…..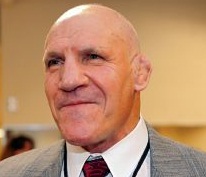 You! You're that Jack Swagger guy who got arrested for driving while on drugs!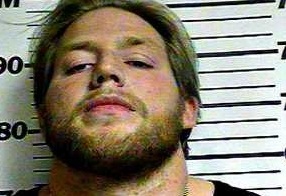 Hee hee, yeah. Listen, Bruno. Don't tell Bruno I'm here, or he'll totally lose his mind because Vince, like, exercises double standards. Care for a brownie?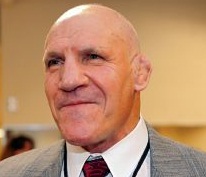 Well let me tell you something Jack……..I admire you.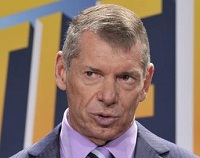 Huh?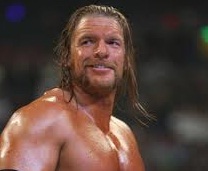 What?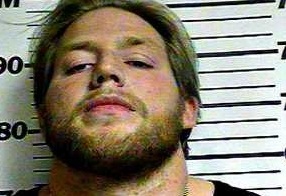 Wait, who's Jack?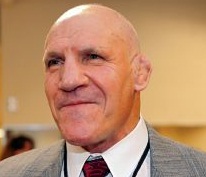 I understand your pain, young man. If I had to work for a place that promoted intolerance, bred unhappiness among it's most eager performers, embarrassed its hard working staffers, and only responded to the fans' discontent by living in the past with constant nostalgia presentations, all so some arrogant movie star with no endurance could get the biggest payday, I'd probably turn to something to alter my mind as well!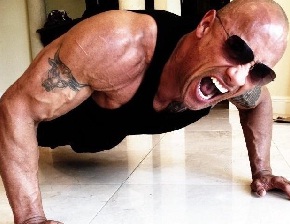 The Rock says *pant* call 911. Not….gonna make it *THUD*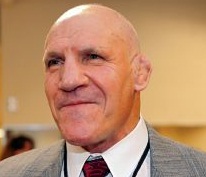 For a man of your amateur credentials to survive this hellhole with JUST an innocuous recreational drug, that's AMAZING. C'mon, let's go get some lunch. There's a nice Italian place in town square, I'll have my driver take us.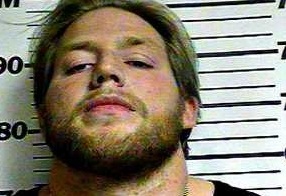 I can have a whole cake.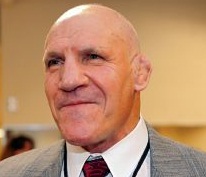 Whatever you wish, my friend
*Vince and Hunter watch them walk off*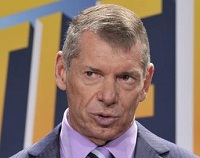 Do you think we treat the boys and girls that badly?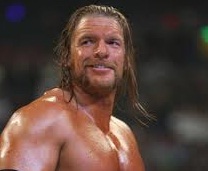 How bad could we POSSIBLY treat them?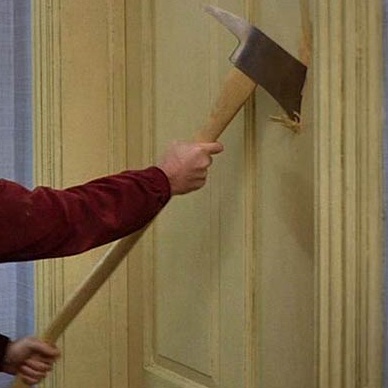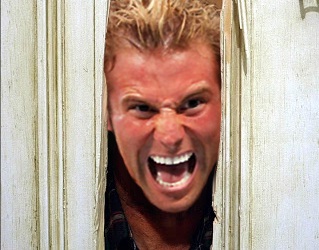 HERE'S ZACKY!!!!!!
(With all of the attention this article is getting, I'd be remiss if I didn't include the credit I should have given the first time around. A special thanks to Catherine Perez for the ending graphic, and for her continued reliability in helping me end these things with the best possible punchline. Thanks, Cath!)