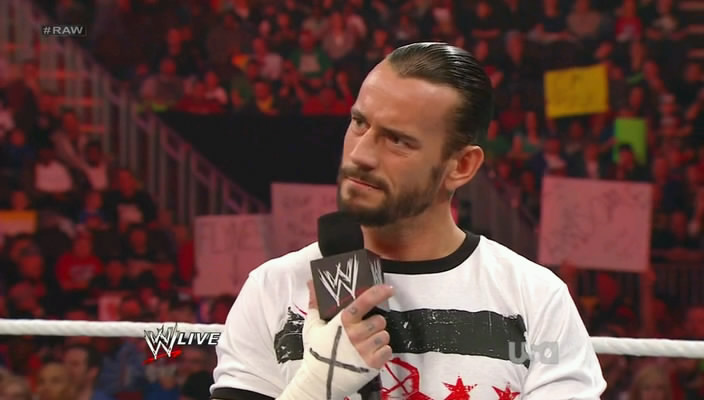 In accordance with the internet's Defcon 12 coverage of CM Punk's walkout ("CM Punk picks up girlfriend at airport", "CM Punk poses for trading card photo"), it's being widely reported that Vince McMahon briefly name-dropped the missing star at today's investor conference call, with every single hanger-on dying to chomp at the succulent news nugget dangled before them.
McMahon's statement: "He's taking a sabbatical, let's just put it that way."
RIVETING. A rephrasing of what everybody basically knows about Punk. That would be like post-Montreal, McMahon saying, "Bret doesn't work here anymore, let's just put it that way."
Of course, McMahon's obligated to answer every investor question with as much honesty and/or misguided optimism as he can spew, so the minimal answer isn't surprising. That it's a 'major story' in this day and age of over-reporting is sadly less surprising. Call us when Punk visits relatives in Annapolis, Maryland, will ya?
(Follow Justin on Twitter. E-mail and all suggestions for 'Crap Newz' to him as well at wrestlecrapjrh@gmail.com)