RD Reynolds here…and I have some pretty cool news.
A couple months ago, I met a guy you may have seen on TV.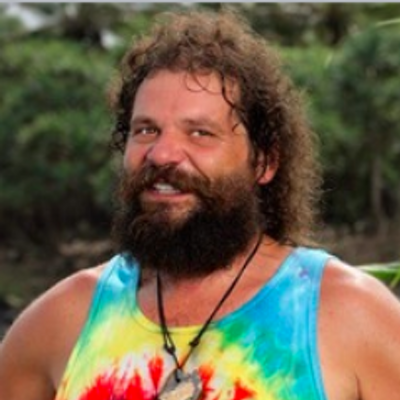 His name is Rupert Boneham, and he was one of the most popular contestants ever on the show Survivor.  He had heard I had been helping my friend Joe Gaudin, the owner of The Skyline Drive In Theater, with the arcade there.  He asked if I'd be interested in doing the same with him, only this time it would be to create an arcade.
But this time, there'd be a significant twist.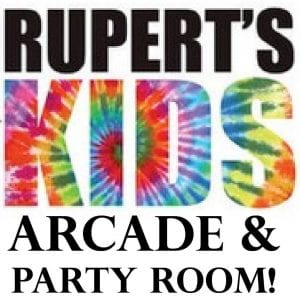 You see, Rupert's Kids Arcade is not your average arcade.
You want to hang out for an hour and just have fun?  We have you covered.  With more than 25 great arcade machines, you can spend hours playing and never get bored.  And with a simple admission charge of $5 for an hour or $10 for the day, you can play every video game you want and never drop another quarter.  Just keep hitting "Start" and play til your fingers are aching.  We also offer pinball, air hockey, and prize machines for just an additional $.50 per game.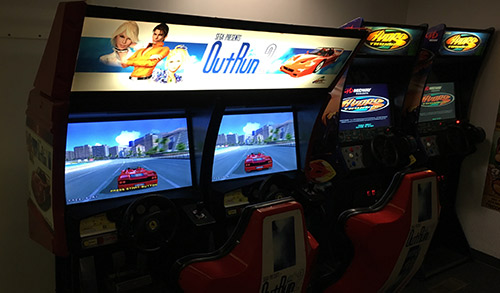 We have something for everyone: dual racing games; classics like Pac-Man, Donkey Kong, and Dragons Lair; cool home console gaming, everything from the Sega Genesis to modern first person warfare; fighting games such as Mortal Kombat, Street Fighter, and more; retro gaming machines such as a BB gun shooter, a prize distributing skill crane, a sassy gypsy who will tell your future and stong man machine that will see just how buff you are.
Want to have a party that isn't going to break your bank?  We can do that too, with a nice party room and amazing packages featuring partnerships with local establishments such as Pasghetti's and the Skyline Drive In Theater.
It's all fun, and you and your family will have a blast.  That we promise you.
But there's a bit more magic behind the glass at 48 Public Square.
This arcade was started for a purpose – to help kids not only set high scores on a screen, but to help them achieve in the real world.  Proceeds from the arcade's earnings go to a charity called Rupert's Kids – hence the name of our little establishment.  But what is this charity all about?
Sometimes in life, we make mistakes.  Perhaps at no time is that more prevalent than during our youth.  You do something wrong, you get in with the wrong crowd, and you wind up in jail.  What's next?  You have no sense of self worth, you have never worked in your life, and you have the scarlet letter of the detention center on you.  Getting a job?  An apartment?  As if.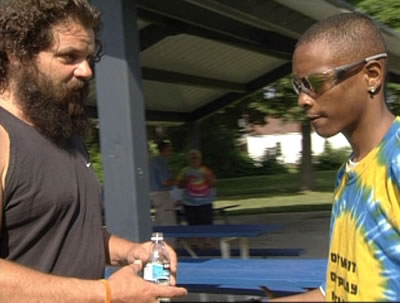 That's where Rupert's Kids comes in.  We mentor these at-risk youths and get them on the right path.  We teach them how to work, how to provide for themselves, and how to stay out of trouble for good.  And we do it with the help of local communities such as Shelbyville, Indiana, who have opened their arms to help us to do so.
So yes, the arcade is a lot of fun and it's a great, safe place for children of all ages at an incredibly easy to get to location.  Come in and see if you can set that world record on Track & Field…but know that while you are doing that, you are doing more than just hitting some buttons.
You are helping others.
And what could be more fun than that?
So yes, we are opening this Saturday, February 5, at 1pm.  We are located at 48 Public Square in Shelbyville, Indiana.  It's about a half hour south of Indianapolis, an hour north of Cincinnati.  Would love to meet up with some of my fellow Crappers there.
You can learn more about the arcade by clicking, oh yes, righthere!