The process by which we at WrestleCrap decide what is and is not crap is a complicated – and some critics would say, antiquated – one. Yes, it has steered us wrong more than a few times, but over the past 20 years it has served the website exceptionally well.
This week, however, the election results are inconclusive. The question: Is Bob Backlund's presidential campaign WrestleCrap?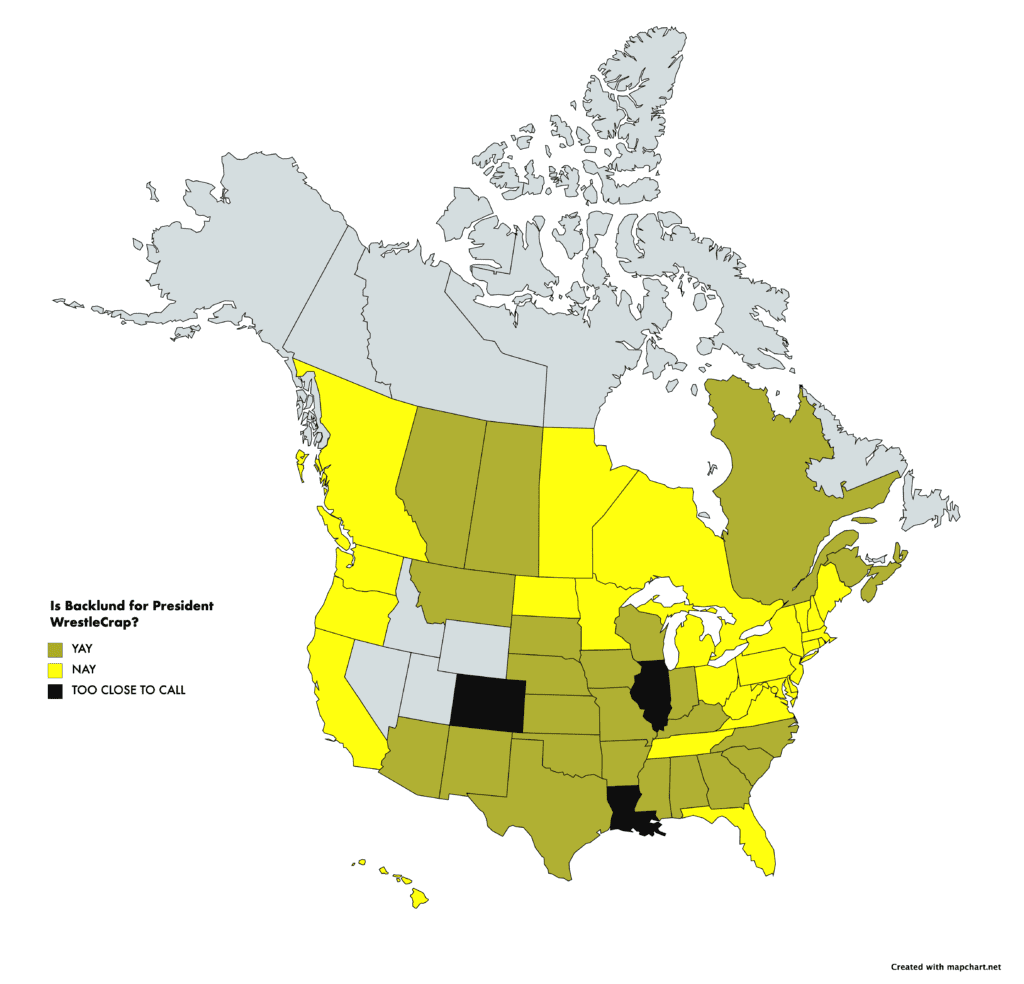 The answer, for the most part, fell along the old territorial lines, with the typical golden yellow states voting Nay. Mr. Backlund's home state of Minnesota, usually a dependable brown state, has flipped this week, as has North Dakota, home of his alma mater. As if the race weren't close enough, three states remain too close to call, while Parts Unknown failed to report any results at all for the 1070th week in a row.
According to the WrestleCrap constitution, the decision now falls to you, the readers.
Polls close at 8 PM EST Monday, November 9th.
Should the Yays prevail, Backlund For President will appear on these hallowed pages next Thursday.
If the Nays prevail, we will put up another awful wrestling-themed TV show.