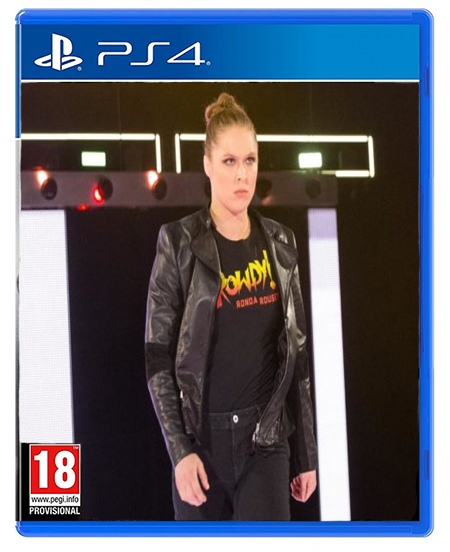 Los Angeles, CA – The biggest news to come out of the Electronic Entertainment Expo, also known as E3, was the surprise announcement of the new WWE video game "Ronda Rousey Walking Simulator".
Fans crowded into Annex Room C to watch stylistic video package narrated in-person by WWE CEO Vince McMahon. Many assumed that this would be the reveal for WWE 2K19.
"Since the dawn of time, man has yearned to be free. How does man achieve that freedom? By walking!" yelled McMahon as pyrotechnics exploded in the tiny room. Kevin Dunn stood behind McMahon holding sparklers as he continued.
"WWE, in a partnership with the makers of QWOP, are proud to present the next generation of sports entertainment games! This marks the first time a WWE-branded game has focused on one Superstar," claimed McMahon. "Now you will be able to walk in the little booties of the 'Baddest Woman On The Planet'! Left foot! Right foot! Heel to toe! Stiffly move your arms! Stare angrily into space! Excitement for the entire family!"
The game will be available across all gaming platforms, mobile phones, and PC. It will be free, but fans can purchase in-game loot boxes, clothes, skins, virtual currencies, emojis, and unsold boxes of ICOPRO. A DLC pack to allow Ronda to point at signs will be available for $19.99.
WWE is planning to release more Superstar-centric simulators in the new future. Titles include "Braun Strowman's 'Catch The Hands' Simulator" "Randy Orton Rest Hold Simulator" and "Dolph Ziggler Complains On Twitter" Simulator.