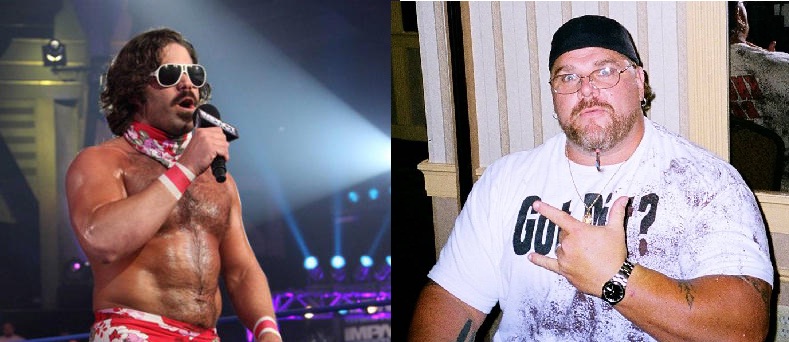 Bill Demott's taken more potshots in the past several years than Cypress Hill has for their entire existence, and it's apparently for good reason. The NXT trainer/freelance hazer has come under fire for allegations of gross misconduct as a developmental coach ("unsolicited naked stinkface" being among the shuddersome phrases involved), and indy sensation Joey Ryan recently relayed some laughable statements about those clogging the Stamford works.
Among the comments:
"At WWE camp, Bill DeMott said nobody on indies is as good as NXT guys. I'd LOVE to debate Bill DeMott on what he thinks 'good wrestling' is."
"Another thing Bill DeMott said at the WWE camp is that 'WWE retrained Daniel Bryan or he wouldn't be as good as he is today.'"
"Candice Michelle went to PWG in 2008 & raved about me to John Laurinaitis. When I saw him, he said 'What does a Diva know about wrestling?'"
Of course, this is all hearsay, but it holds more weight than, say, a snarky second-hand writer like myself bashing professionals in the biz. If nothing else, any glimpse into the distorted mindset of a company that can afford to be delusional makes for good reading.
(Follow Justin on Twitter. E-mail and all suggestions for 'Crap Newz' to him as well at wrestlecrapjrh@gmail.com)