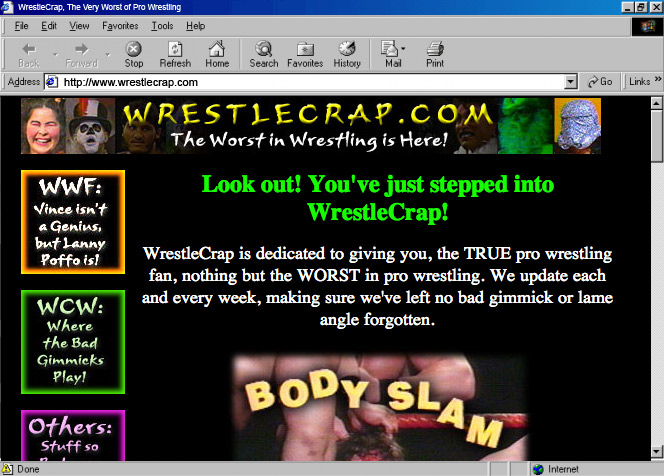 RD here, and yes yes, believe it or not, it's been 13 years to this day since we first launched WrestleCrap.com!  So my question is a simple one…what is your favorite item to ever hit the site?  It can be an induction, an audio show, a Headlie, Jobber, Rewriting the Book…you name it!
But before I hand the reigns over to you, I just want to thank each and every person who has ever visited the site.  You have no idea how humbled I am that myself and all the folks who've ever worked here have been able to make you laugh.
Hopefully.  😉

Now have fun, and let's talk about all the good times we've had.  Post your comments below!