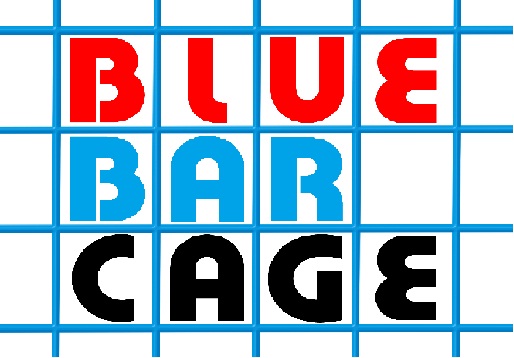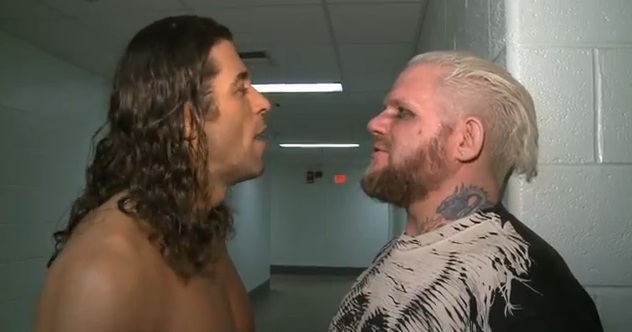 Earlier this week, it was announced that Extreme Rising, the latest in a long line of ECW resurrections, was cancelling its spate of shows on WrestleMania weekend. As of right now, it seems as if a company I was looking forward to see grow could be on hiatus for an indefinite amount of time.
As a longtime ECW fan, growing up watching the promotion on SportsChannel Philadelphia (before it was absorbed by Comcast in 1997), and later WGTW-48 (before it became a religious network), I was disappointed. Not just as a fan, but as a writer.
In January, I'd contacted Kevin Kleinrock, one of the top guys at Extreme Rising, and asked if I could contribute in any way, citing my writing examples. After I pestered the man enough (not that he's an easily-annoyed jerk; he kindly got me Stevie Richards for the Count of 10 on VERY short notice), he gave me a project to see where my skills ranged.
One of the big matches for this now-cancelled trio of shows was to take place in Philadelphia on Thursday, April 4, pitting Stevie Richards, the promotion's champion, against his old sadistic best friend and mentor, Raven. The old mark in me that used to wear tattered jorts and Doc Martens as a teenaged Raven wannabe (did Raven ever wear a Korn shirt? Just curious) was thrilled to have this opportunity.
The project: summarize Raven and Richards' past and present in an all-encompassing article, and hype the match like it's the biggest match ever. It was to have been posted on the promotion's website in time to hype the bout.
Days later, I completed a work that I was rather proud of, and sent it to Kevin, who warmed the cockles of my heart with his approval. Sadly, that article will never see the light of day.
Except for right here.
Enclosed, for your reading pleasure, is my write-up on the theoretical bout between Raven and Stevie Richards for the Extreme Rising World Championship on April 4. I hope you enjoy.
—–
The Road to Richards vs. Raven
by Justin Henry
"Out for my own, out to be free
One with my mind, they just can t see
No need to hear things that they say
Life is for my own to live my own way"
-Metallica, "Escape"
April 4, 2013 will mark the first time Stevie Richards defends his Extreme Rising World Championship. However, it won't be the first time Richards has ever defended a world title.
17 years ago, the 24-year-old "King of Swing" was surrogate ECW Champion, defending Philadelphia's most valuable piece of wrestling gold on behalf of Raven, his supposed best friend.
In the midst of Raven's eight month reign of terror over Extreme Championship Wrestling, the brooding enigma incurred a number of injuries, most notably to his foot. Rather than forfeit the gold that gave him a sense of real autonomy, he had the dutiful Richards defend it in his place on several occasions.
Record books won't show that Richards won the title, but they do indicate that he lost it.
It was on October 5, 1996. Raven was not present at the ECW Arena for his "Ultimate Jeopardy" match, where he and Brian Lee would battle The Sandman and Tommy Dreamer. Raven's gold was to be on the line, and Richards was forced yet again to substitute.
Richards' wild swing of Sandman's Singapore cane missed its mark, and the beer-guzzling "Extreme Icon" DDT'd Richards en route to winning Raven's gold.
Hard to imagine who felt worse: Raven, no doubt rage-driven after being proxily dethroned from atop the ECW heap, or Richards, who'd failed in his attempt to prove himself more than a clueless flunky.
Stevie Richards was the first of many mindless pawns upon Raven's chessboard, but none were as sturdy a crutch as he.
Raven's WCW Flock boasted talented individuals like Perry Saturn and Billy Kidman, but when the chance arose to gain their freedom, none of them had a second thought about seeking personal glories. His "Gathering" in TNA, consisting of Julio Dinero and future WWE headliner CM Punk, double-crossed him within eight months.
Even the women in his life, like Beulah McGillicutty, Kimona Wanalaya, and Francine, chose to live lives uninhibited by his twisted need for unyielding devotion.
But Richards, he was different. It was he that brought Raven to ECW, and immediately latched onto him like a barnacle with a rocker's mullet. It was Stevie that jumped into the fire to serve as Raven's human shield during many a bloody encounter.
It was Stevie Richards that, for close to two years, allowed himself to be dehumanized by Raven's morose mind games, reprogrammed in cult-like fashion to serve as first line of defense in each of Raven's struggles for control. For his efforts, Richards received only the most backhanded of appreciation, sometimes in the form of actual backhands.
Raven has no capacity to love others, because he doesn't love himself. Whether it's battering a noted enemy, or one of his sycophantic flunkies, Raven's love is pain, and his pain is love. He knows the depths of his own scumminess, and despite his remarkable IQ, he cannot comprehend why anyone would love him.
To love Raven is to loathe oneself. One must be so void of self-worth and self-respect, that no one would bat an eye if they were to flow into a curb-side gutter with the rest of the Earth's runoff.
And Stevie, he made it too easy. For a lengthy time, his insecurity lay out on Front Street, easily exploited by whichever callous creep took a fancy.
In a sense, Raven pitied Richards, who ravaged his own spine in battles with Dreamer, Sandman, The Pitbulls, Public Enemy, and scores of others, oftentimes with Raven having much to gain, should he succeed.
Through that pity came the revelation that Richards' spirit was strong, even if his soul was weak. And as long as his body was strong enough to match that misguided spirit, Raven had a lackey for life.
But eventually, they would continentally divide, finding new paths in life.
Raven never changed, retaining his macabre thoughts, his Dead Poet vocabulary, and his violent disposition. And yet, he never again amassed a win streak quite like he'd had in ECW without his half-shirted ninny running interference.
Richards changed dramatically, assuming bizarre leadership roles, such as a conservative-minded censor, as well as manager for domineering figures like KroniK, Jazz, and Victoria.
Richards calling the shots was an odd transition, but one that makes sense: he wanted someone to show him the devotion that he'd shown Raven, though it wasn't meant to be.
Raven would ultimately claim the NWA World Title in 2005, but the glory was gone in 3 months, via a screwjob loss to Jeff Jarrett. After parting with the gold, Raven wandered aimlessly, and even formed a new band of misfits called Serotonin, wherein Kazarian, Matt Bentley, and Johnny Devine carried out Raven's divine orders. Or tried to, anyway.
It seemed that one without the other was simply no good.
Until 2012.
It was on December 29 that Richards, thought to be past the twilight of his career, willed his way into winning a tournament for Extreme Rising's World Championship.
After downing "Greek God" Papadon six weeks earlier in the first round, Stevie completed a double-header of wins over Luke Hawx and "The War Machine" Rhino to become champion. All three victories were obtained via submission, a testament to Richards' dedication to performing at his highest possible level, without any restrictions, self-imposed or otherwise.
But Raven, like he'd done many times before, had attempted to restrict Richards on his run to the top.
The night in Monaca, PA where Richards defeated Papadon, he and Raven had an altercation, one so heated that Richards challenged him to a "loser leaves match". Before any careers could be altered, Raven's new band of flunkies swarmed the ring, and no match could take place.
After Richards became champion in Philadelphia, there was Raven to spoil the moment. Grinning like a soon-to-be-satiated buzzard, Raven feigned congratulations backstage for his former charge, whose blood boiled with every condescending word his one-time whipmaster spilled forth.
"I'm sure you could have done it without me, Stevie," Raven uttered, dripping sarcasm in every syllable.
All Richards could offer after that were declarations that Raven was not inside his head, despite the rising anger in his tone.
And Raven? His Cheshire Cat grin gave away his twisted joy.
After all, if Raven can continually prove that Richards is beneath him, so easily rattled by his simple, soft-spoken head games, then Raven will never hit rock bottom. So long as he knows he can jerk at least one guy's chain whenever he feels the urge.
It's not so much about the Extreme Rising World Championship; it's about asserting one's notion of societal order. And if Richards were to ever surpass Raven, then Raven's distorted reality takes its biggest hit.
This guy carried my bags, Raven thinks. He took bullets for me, and he allowed me to abuse him like a community toilet. And now he has the ambition to stand tall and succeed without anyone's help, while I languish in my waning years?
It's all about pride; and the championship only fuels Raven's need to "set things right." Beat up Stevie Richards, and remind him that I'm better than him. Beat the champion, and everyone else he's better than is less than me.
In a three-month span, Richards can do two things that he's needed to do in order to remove his contemptuous label of a "loser": win a World Championship (check) and destroy the man who helped shape him into that loser (unchecked, pending April 4).
Richards has one chance, one opportunity, to unleash nearly 2 decades of angst and humiliation upon Raven.
If Stevie Richards keeps Raven out of his head, and fights as valiantly as he has been over these past several months, that one chance is all he'll need.