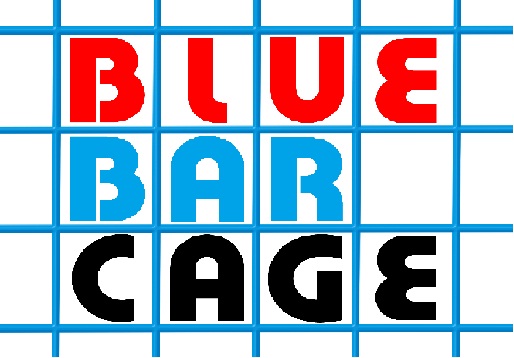 From a Family of Fury Comes Lance Anoa'i
by Justin Henry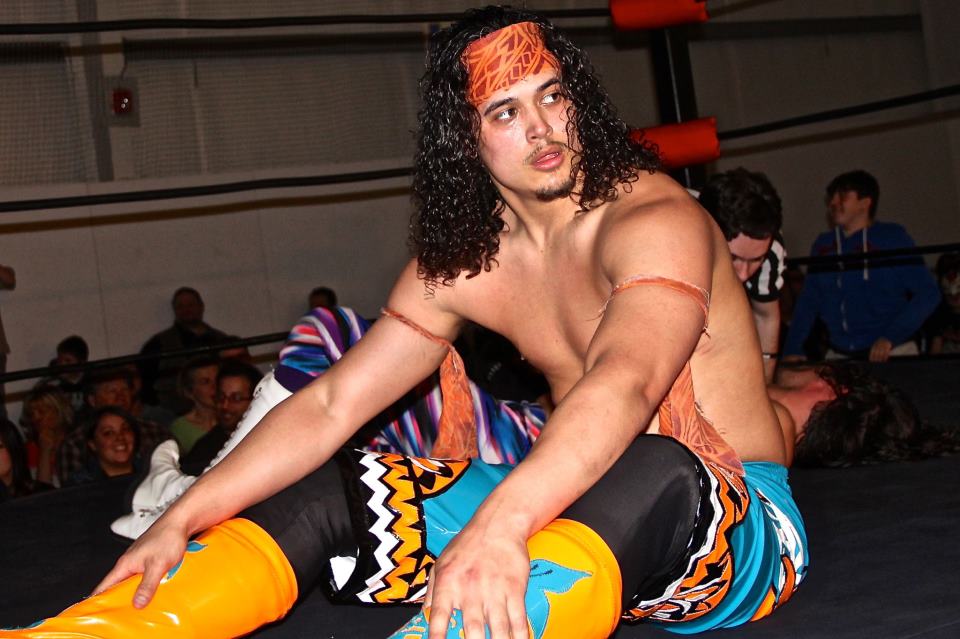 Photo Credit: Brooke Platzner
There's a metaphor in WrestleMania 29 somewhere; something that would note Roman Reigns' emergence in the opening match, and Dwayne Johnson's defeat at the conclusion.
Such a metaphor involves the circle of life, and how few things are guaranteed. Among that short list are death, taxes, and the Anoa'i family in wrestling.
No blood line has produced such a prominent pedigree in wrestling. There are those who will cry the names Von Erich, Hart, Guerrero, and Rhodes, but what about the Anoa'i clan? When wrestling heritages are discussed, there are three generations of South Pacific grapplers that often go unmentioned.
Roman Reigns, he of the primal scream and self-assured menancing glare, was the eighth Anoa'i to compete at WrestleMania (eleventh, if you count Rosey, Jimmy and Jey Uso working dark matches). Among that auspicious list: first generation Sika, son Roman, and his cousins Rikishi, Samu, Yokozuna, Tama, Umaga, and, of course, The Rock.
With the exception of "The Great One", all of the previously-named Anoa'i relatives have shared a common trait in the ring: savage brutality. Under, most notably, Vince McMahon, the Samoans have been most often portrayed as thick-skulled brutes who forego eloquent speaking for jungle-like shrieks and grunts. Even Reigns, whose character at least speaks English in a clear and resolute voice, is defined by his battle cry and unforgiving fury.
But that's the lone bit of savagery that The Shield's muscle shows. He, much like his cousins The Usos, Rikishi's twin sons, looks like he's a t-shirt and pair of slacks away from blending in with contemporary society. This is in stark contrast to Afa, who delved pretty deep in his Wild Samoans character, making googly eyes, eating raw prey, and beating the hell out of hapless opponents.
But Afa the man is far less feral than Afa the wrestler. He's been an invaluable trainer to many both in, and out, of his family. Non-Anoa'i students include Terry Gordy, Michael Hayes, Rocco Rock, Chris Kanyon, Billy Kidman, and one of WWE's most-renowned developmental call-ups, "The Animal" Dave Batista.
In his family, it's pretty much everyone listed earlier, with the addition of his grandson, 21-year-old Lance Anoa'i.
The son of Headshrinker Samu, young Lance looks like a cross between an Uso twin and Sean Waltman. His sympathetic eyes dispel the wild stereotype his forebears perfected. With a pleasing smile and placid demeanor, not to mention his lean, X Division-friendly frame, and one might find it difficult to notice the resemblance to even his own father.
"I've been following it my whole life because I've been around it," said Lance, at an NWA event Saturday night in southern New Jersey. "I've traveled with my family, watched them perform, and it made me want to do it also, so I got into it out of high school."
Despite starting at such a young age, with high expectations in the form of a family of champions, Anoa'i doesn't feel the pressure.
"I realize I have big shoes to fill, but I believe I can make it. It's just a matter of creating my own path to the top, and working for it all the way."
I first became familiar with Lance nine months ago, when I was invited to another NWA event to interview Jerry Lynn. It ended up being young Anoa'i who stole the show, working with my friend "So Fly" LJ Cruz. For nearly 15 minutes, the two high flyers laid it all out and dazzled the fans before Anoa'i spiked Cruz with a Samoan neckbreaker (lift-up cutter) for the win.
In recent times, the three year pro has filled up his match history against the likes of Lynn, Homicide, Sonjay Dutt, and Christian York as he hones his craft and carries on a lengthy legacy. Just last month, he teamed with uncles Afa Jr and LA Smooth in a six man cage match in his grandfather's WXW promotion, and a week ago lost to former ROH Tag Team Champion Dan "Mafia" Maff.
"Lance has a bloodline that will open doors, but he's definitely good enough to go through all of them," said "Chainsaw" Joe Gacy, CZW star and Lance's opponent for the night. "He works hard to live up to his name, and he's had the best training one can have. All of it has served him very well."
Anoa'i and Gacy worked a face-vs-face match (The horror-movie-inspired Gacy would ordinarily be the heel, but it was his hometown, and the respectable crowd wasn't going to boo the man) and the two engaged in an honorable see-saw battle. That family training for Anoa'i was easy to see if you've seen the Headshrinkers, Wild Samoans, and the other branches of the Anoa'i tree in action.
Among the weapons in Lance's arsenal were the Samoan Wrecking Ball (butt splash in the corner, used by Umaga and the Usos), thrust savate kick, and his patented Samoan neckbreaker.
He even sells moves like an Anoa'i, doing a 360-degree flip on a Gacy clothesline. With his average height and cruiserweight build, it's less difficult for him to do than, say, Rikishi, but the influence is obvious.
In the end, Gacy clamped on a variant of the Lion Tamer, and forced Lance into submission, disappointing the crowd, which was divided in spite of Gacy being the homeboy. An ensuing show of respect lightened the mood plenty, however.
The youngster would perform double duty, working a 20 man battle royal three matches later and coming in fourth place. His elimination didn't come before he rocked one performer with a jaw-breaking thrust kick that drew gasps and groans from those in attendance.
In addition to working two matches, Anoa'i stood off the side and took in an absolute classic between former TNA X Division wrestler Anthony Nese and "Greek God" Papadon, a student of Homicide. It was a match that would belong on any "Best Of" comp tape for the trader circuit, and Lance, ever the observer, took it in as both a fan and student.
Barely old enough to drink, Lance Anoa'i has many years to fulfill whatever lofty dreams he may have in wrestling, but rest assured, he's aiming big.
"I hope to go all the way in the business," Anoa'i said confidently. "I mean, I'd love to headline WrestleMania one day. Who knows, right?"
If genetics are any indicator, he's definitely got a shot. And as the Anoa'i family continues onward, his time will come.
Check out Lance Anoa'i on Twitter, and also check out NWA DAWG, the host promotion of tonight's show.
Send all feedback to Justin on Twitter!