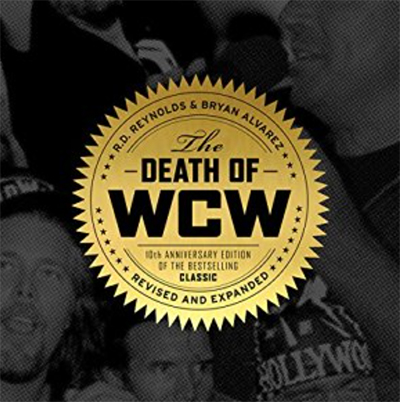 Want to thank everyone who entered our contest!  The two winners are as follows:
---
Keith says:
SEPTEMBER 20, 2016 AT 5:47 AM  (EDIT)
I'm just thinking how many more fantastic inductions we would have if WCW had managed to do another 10-15 years at the same pace as the year 2000. Surely that's the greatest tragedy in all this?
---
I remember growing up, we had very basic cable when we had any at all. My parents were divorced and my dad was a drunk, so I spent a lot of time with TBS Superstation and the NWA/WCW. This was the early/mid 90's..so there was a lot of Braves baseball as well…but I digress. Clash of the champions, WCW Saturday night, Sunday night, Worldwide, all those shows were part of my life for years and years. Then came Nitro, right as I graduated high school and moved in with a bunch of guys. We instantly had viewing parties from 8-11, then a crappy movie or euchre, then another viewing party from 1-4 am. I literally cried when WCW closed. It wasn't just a series of tv shows to me…it was a way to escape for a while…then it was a way to make friends. Lots of those friends I still have 20 years later now.
---
From our fingertips to your ears – The Death of WCW: 10th Anniversary Audiobook has arrived!  And it's over FOURTEEN HOURS LONG!
Really, not kidding.
Narrated by my co-author, the legendary Bryan Alvarez of F4Wonline.com, this is an amazing retelling of the collapse of what was at one time the largest pro wrestling company ever on planet earth.  I have a couple of freebies to hand out, and I will do so thusly: in the comments section of this page, post why you are most upset this company died.  The funniest response wins a copy, and the most thoughtful response will also win a copy.
You can also help out the site by forgoing the contest and simply buying a copy from this link.
Get to clicking, kids!  Contest EXTENDED to September 28!