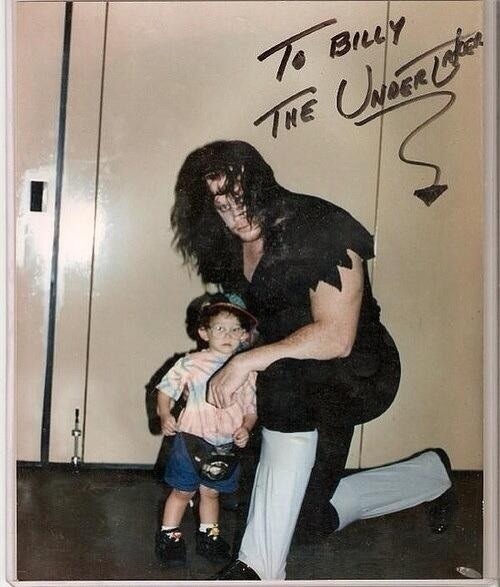 Young four year old Billy got to meet The Undertaker and even got the Polaroid signed by him!
It seems as though Billy was able to get through the experience of meeting The Undertaker without wetting himself- a formidable task considering both his age, and The Undertaker's creepy gimmick!
Kudos to young Billy for being so brave and having such phenom-enal bladder control too.