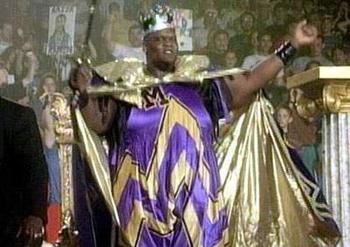 How would you like to have lunch with King Mabel/Viscera/Big Daddy V?
Well, you can if you'll be in Massachusetts on Saturday, September 21st! Click here for all the details.
That opportunity seems well worth the asking price to me! It would be really cool to get to talk to him for awhile.
I wonder if he likes anchovies on his pizza like I do?