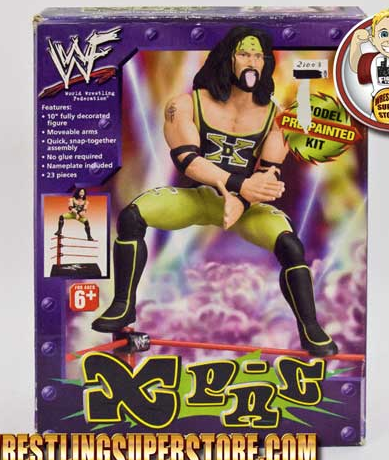 Someone in the WWF marketing department decided that there would be enough of a cross-section of people who are both X-Pac fans and model kit enthusiasts out there to warrant producing an X-Pac model kit
I hope that person got fired quickly.
The stupid thing comes pre-painted so you don't get to have any fun trying to paint it yourself.
You just snap a bunch of plastic pieces together and call it a day. Boring!