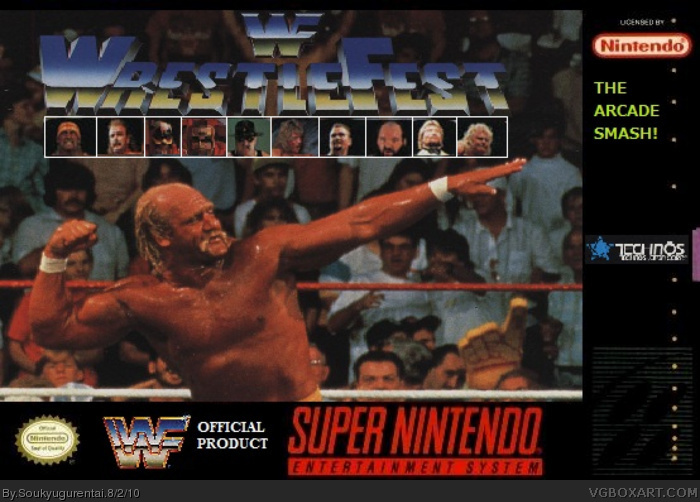 Okay, okay so this is a bit of a cheat- nobody bought this!
This is fan-made box art from this site for a fantasy Super Nintendo port of the WWF WrestleFest arcade game.
Imagine if we'd gotten this game instead of the mediocre Super Wrestlemania?
How awesome would that have been, Crappers?!