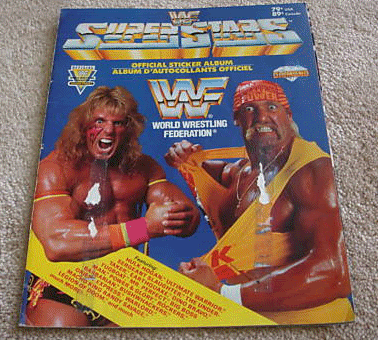 As Hulk Hogan famously said…
"You fans can stick it, brother"
…right in this WWE Sticker Book!
The idea is that you buy the blank sticker book, and then you buy packs of random stickers with pictures of wrestlers on them to trade with friends and put in the book.
And if I had known about this, I totally would have spent a bunch of allowance money on the stickers because these themed, licensed sticker books were always great.
But, it's still WrestleCrap for being a financial drain to many an 8 year old.
How many of you Crappers had (or have!) this sticker book?