This time I have something a little different for you. Technically nobody has bought this, but I bet they would if they could!
WWEDVDNews.com is a great resource for WWE/TNA DVD and Blu-Ray news and reviews. They also have some great features on Coliseum Home Video releases in their Coliseum Corner.
The reason I'm featuring them here is they have created several WWE and TNA Fantasy Concept DVDs and Blu-Rays that cover wrestlers, matches, and subjects they think people would like to see.
For example…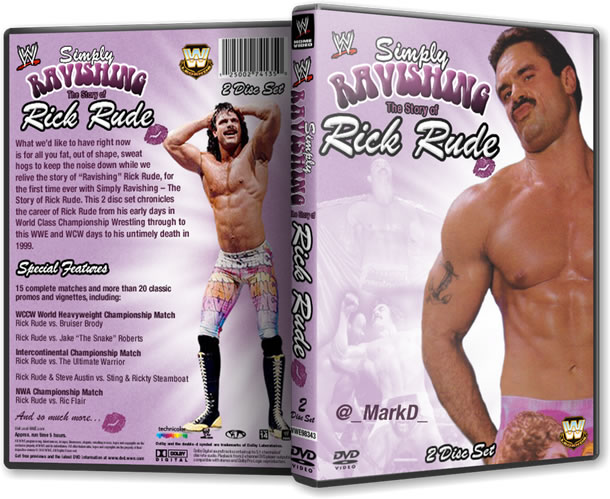 Here is their Rick Rude DVD set complete with Segment and Match listings.
How great is that?! The content and especially the cover art for all of these are simply outstanding! Many of them put the actual legitimate WWE and TNA releases to shame.
Please go check out their other Fantasy DVDs and Blu-Rays they've created. They have put a lot of time and effort into designing and compiling them.
Which of these Fantasy DVDs and Blu-Rays would you buy? Or do you want to see something that they haven't even created yet? Leave a comment below and let us know!