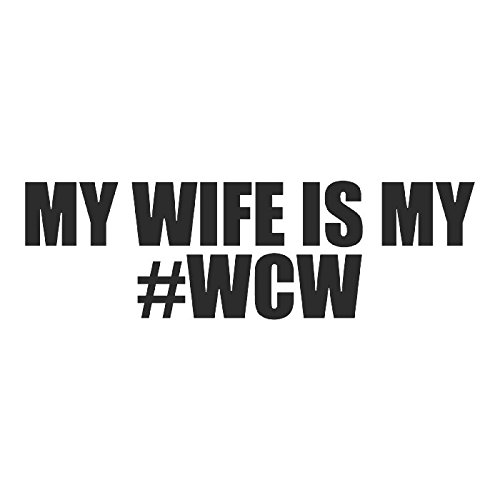 This is a vinyl window decal I found on Amazon.
"My Wife Is My #WCW"?
What on earth does that mean?
"Baby, you're my defunct, badly-managed wrestling promotion that churned-out a bunch of stupid angles that I couldn't stand to watch".
"Aww, thanks, sweetie!" says your lovely bride as she gives you a peck on the cheek.
Crappers, please tell me that WCW stands for something other than World Championship Wrestling in this context… Please!