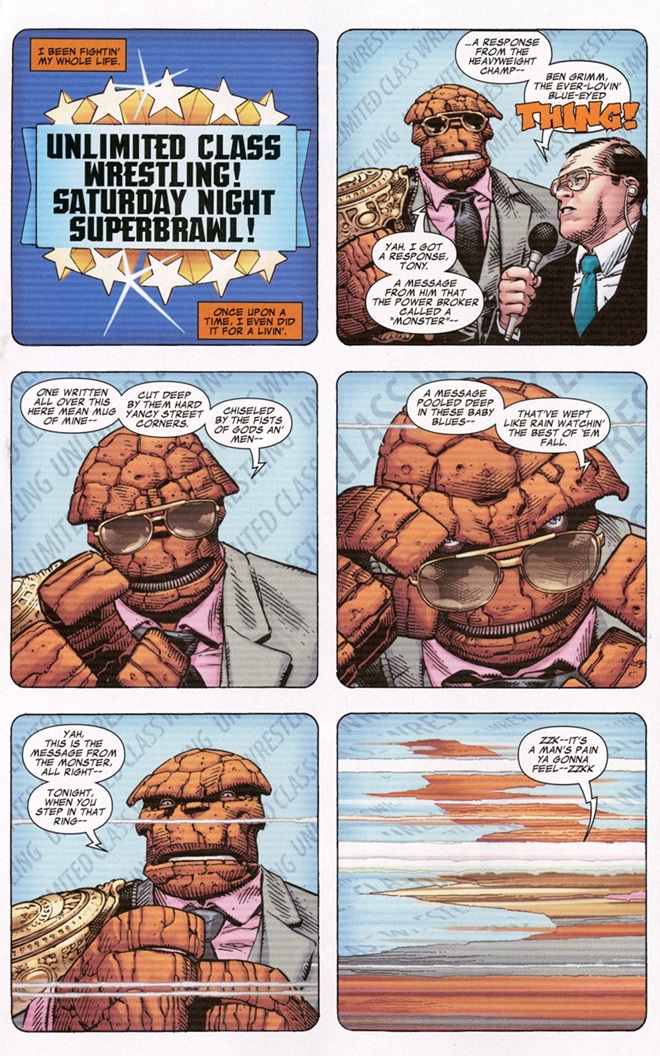 Crapper Paul S. writes:
So in the new Guardians of Infinity comic there's a short back-up story in which the Thing and Rocket Raccoon end up on a planet that's obsessed with Pro Wrestling. As luck would have it The Thing was actually a pro-wrestler back in the 80s so he's kind of a big deal there. Anyway you can buy the book on Comixology.

The excellent WCW Worldwide blog has a few pages from the book where the Thing's costume and promo-style look… familiar.
Well, it's a lot better than the latest Fantastic Four movie, that's for sure…