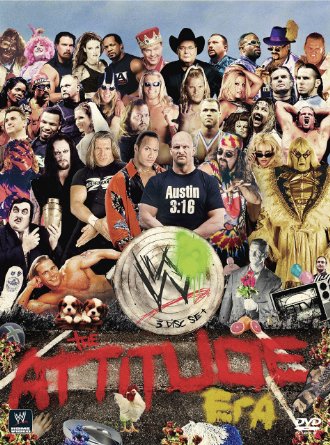 It's the WWE Attitude Era DVD, complete with Sgt. Pepper's Lonely Hearts Club Band parody cover.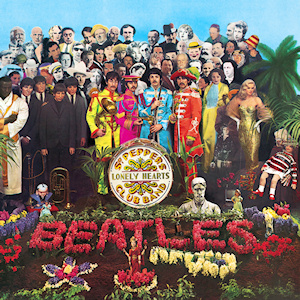 Because when I think of The Attitude Era from the late 90's, I think of a Beatles album from the late 60's…
Huh?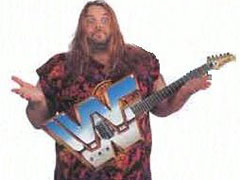 Yeah, I don't get it either, dude. P.S- Sorry you missed out on The Attitude Era. You were way ahead of your time. You rocked us with your carefree Rock 'n Roll attitude!