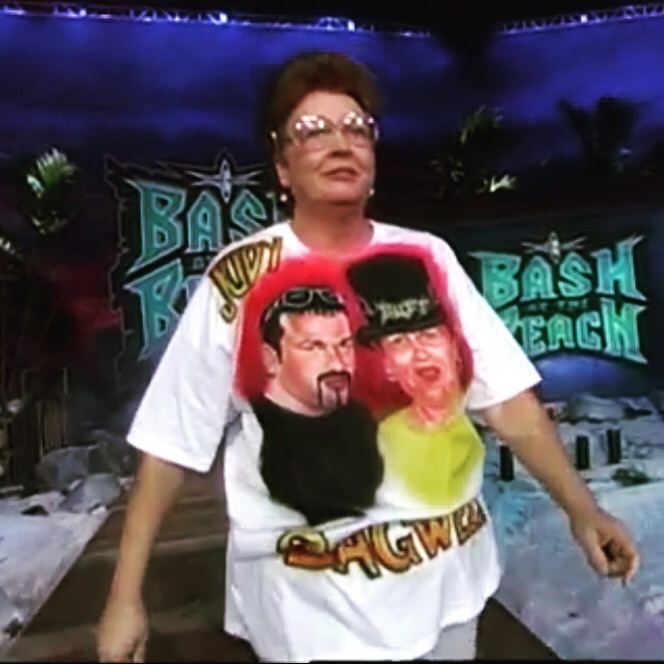 Bryan from the WCW Worldwide Blog posted this picture of Judy Bagwell coming out at Bash At The Beach 1999 in celebration of Mother's Day
I love that she's wearing a customized airbrushed shirt of her and her son Marcus Alexander Bagwell (she'd never call her boy Buff Bagwell!) with her wearing the top hat.
It looks like something she had made at a kiosk at the mall for $10.