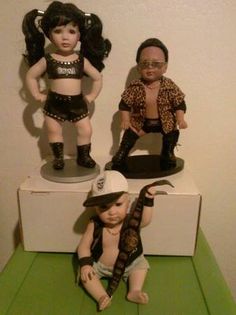 We've featured the Stone Cold Steve Austin porcelain baby doll before, but they actually made more of these hideous abominations!
They made toddler dolls of Chyna and The Rock!
Who on Earth are these supposed to appeal to?!
Li'l Chyna is particularly disturbing considering her physique at the time and the train -wreck she turned into.
What's next? A Li'l Tam doll?!