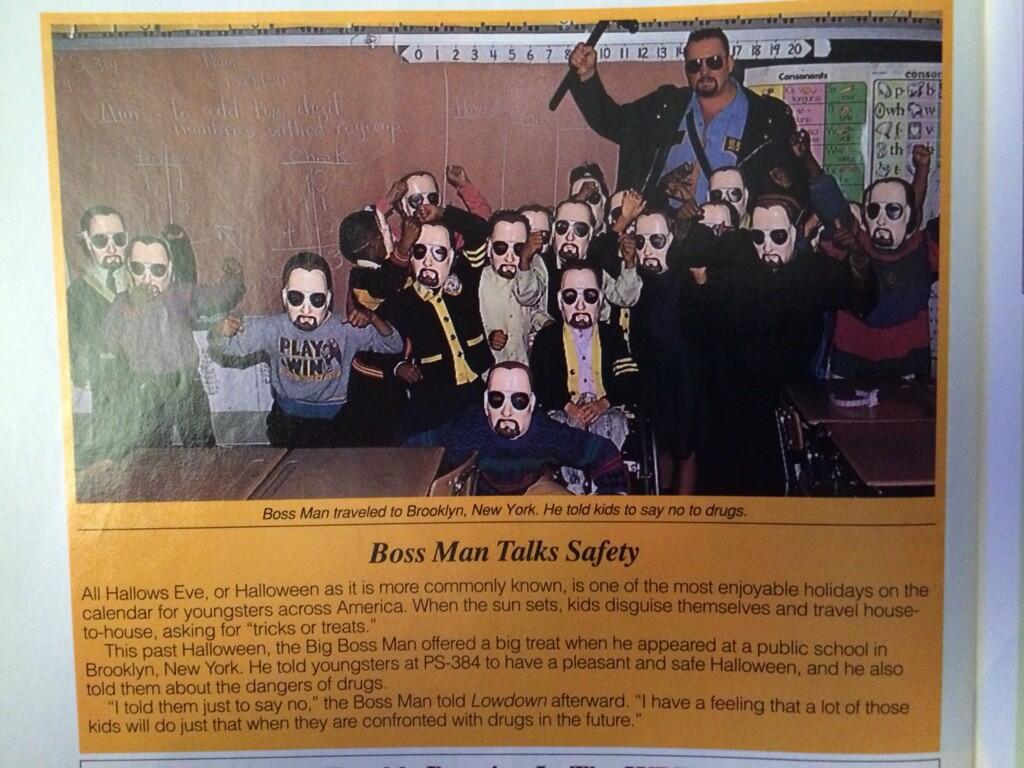 In 1992 The Big Boss Man visited a bunch of kids at school to tell them not to do drugs, and WWF Magazine was there!
What I really want to know is where did he get all those Big Boss Man masks from? Did they ever sell those in stores or in the WWF Merchandise Catalog?
This is kind of creepy- it's like he's starting his own cult or something.
This magazine scan comes from @WWFMagArchive on Twitter.