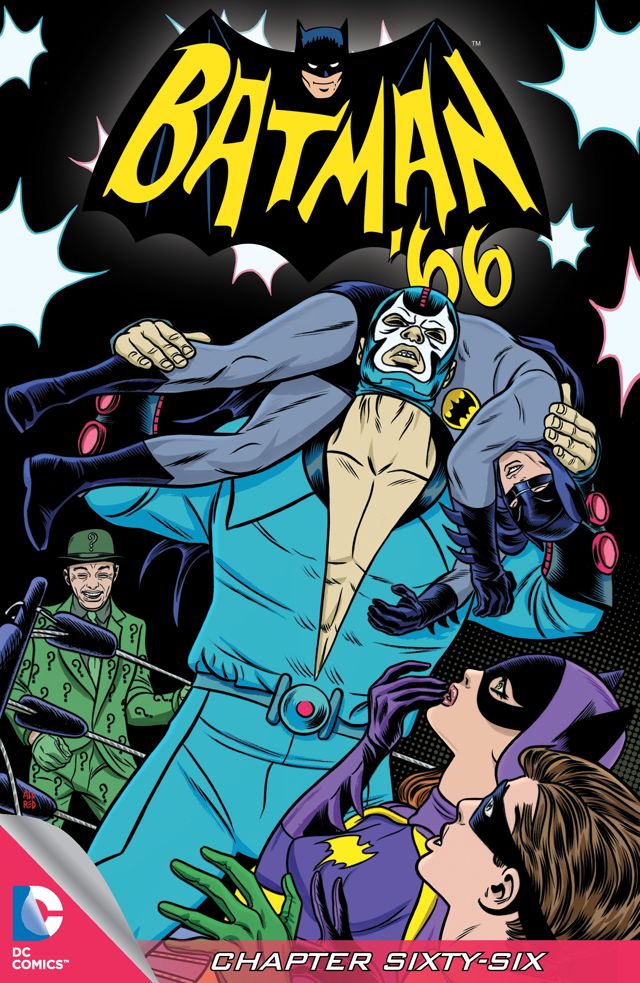 Crapper Paul S. writes:
Check out this new comic based on the classic Adam West Batman series.

Batman '66 #66
Batman's pursues The Riddler to a wrestling arena, where the Prince of Puzzles is backing a powerful masked wrestler by the name of Bane! Will the Caped Crusader meet his match in the ring?